It has become an annual tradition for many to watch Hocus Pocus on Halloween.
Last week, it was reported that a sequel is finally in the works for new streaming service Disney+.
It seems the Sanderson sisters could rise once again!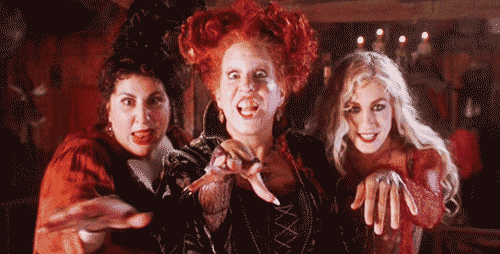 For those who haven't seen the Disney classic, the film tells the story of three wacky witch sisters who are resurrected from the dead on Halloween night in Salem.
It is then up to two teenagers, a young girl, and a cat to put an end to their reign of terror.
The 1993 film stars Bette Midler, Sarah Jessica Parker and Kathy Najimy.
Here are some facts you may not know about the movie:
It Started Out As A Bedtime Story
The idea for the movie came from David Kirschner. The producer came up with the plot when writing a bedtime story for his kids. Kirschner is also the creator of the Chucky series.
Leonardo DiCaprio Nearly Played Max Dennison
Leo was originally offered the role of the teen lead which eventually went to Omri Katz, but turned it down to star in What's Eating Gilbert Grape with Johnny Depp.
Mary Sanderson Also Could Have Been Played By A Different Hollywood Star
Rosie O'Donnell was offered the role of Mary. It's reported she wasn't keen on playing a witch who killed children, so she declined.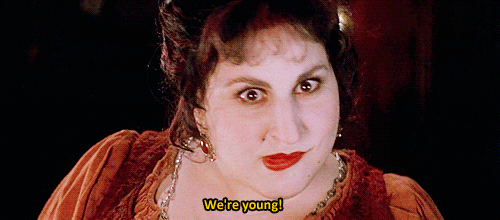 Bette Midler Seems To Be Up For A Sequel
Midler considers Hocus Pocus to be one of her favourite films. Speaking in an interview with Katie Couric's talk show in the past, she recalled how the Sanderson sisters, had "the best time" making the movie.
"We laughed the whole time and we flew! We flew! And we got to wear like crazy noses and fake teeth and all those sorts of things."
Bette has also said on several occasions that she wants to made a sequel. She told Billboard:
"You don't get to see women doing slapstick too much, and in the movie you can see that we're having a blast. For the life of me, I can't understand why there's not a sequel."
Midler even dressed up as her iconic character, Winifred, back in 2016.
Winifred Sanderson flies in to Hulaween! Says thanks to everyone who made it such an electrifying evening!! pic.twitter.com/BTLDs3CVaQ

— Bette Midler (@BetteMidler) October 29, 2016
Binx Was Played By 9 Different Cats
Each cat that played the boy turned cat had a different skill. They really gave Salem from Sabrina the Teenage Witch a run for his money.
Billy Coughed Real Moths
Speaking on a panel for the 20th anniversary of the film, actor Doug Jones - who played the zombie and Winifred's former lover - revealed that real moths were used in the scene where he rises from the dead and cuts his moth sitches open. Gross!
The Film Was Released During The Summer Of 1993 
It's a bit random considering it's a Halloween movie but sure look.
Hocus Pocus Didn't Perform Well At The Box Office 
Considering the time of year the film was released, it's not really a surprise. However, the film racked up impressive VHS/DVD sales and a large number of TV showings over the past 20 years. It's now a much loved cult classic for people of all ages.
Come Little Children Was Written By The Same Behind 'My Heart Will Go On'
American composer and conductor James Horner penned the track. He later went on to win and Oscar, Golden Glober and Grammy for 'My Heart Will Go On' with Will Jennings. Horner passed away in 2015.
The Film Is Called 'Abracadabra' In Many Countries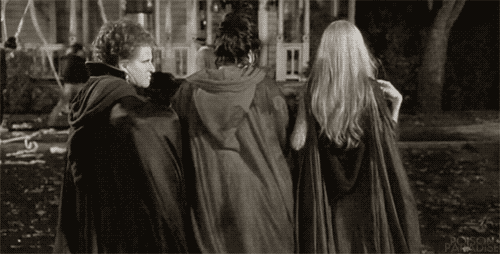 7 Statues Were Made For Winifred's Death Scene
One of the statues along with the spell book from the film are located in Planet Hollywood in Orlando, Florida.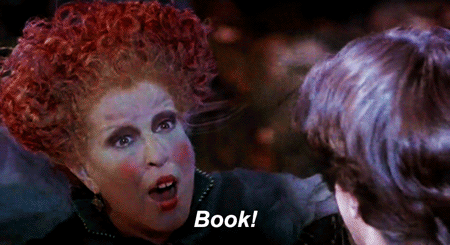 Sarah Jessica Parker Has Roots In Salem 
The Sex and the City star discovered that her tenth great grandmother was an accused witch during the Salem Witch Trials on TLC show Who Do You Think You Are?
What a film! Let's hope a virgin lights the black flame candle again very soon so Hocus Pocus 2 finally happens.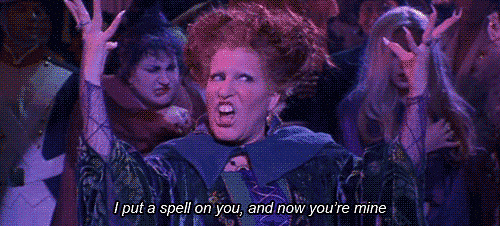 Follow @98FM on Twitter for the latest Dublin news