A Hocus Pocus sequel is reportedly in the works. According to Collider, Jen D'Angelo has been hired to write the script for Hocus Pocus 2 for Disney Plus.
D'Angelo previously worked as a writer and co-producer on Workaholics. She also worked on LA to Vegas and Happy Together.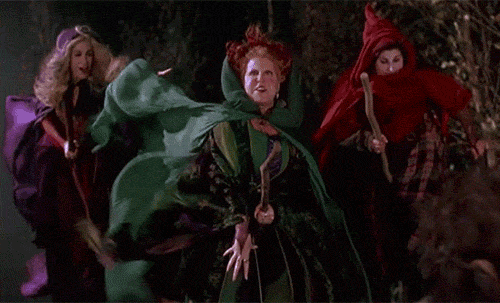 Sources at Collider say that D'Angelo has been tasked with finding a way to get the original Sanderson sisters on board.
Bette Midler, Sarah Jessica Parker and Kathy Najimy played Winifred, Sarah and Mary in the original film.
"Since the project is still in early development at Disney's forthcoming streaming service, it remains unclear whether they'll be the main characters, or whether we'll see them pass the proverbial torch to a new generation of witches", Jeff Snider writes in the Collider article.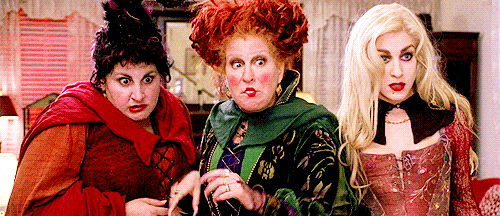 Hocus Pocus Trailer
Released in 1993, Hocus Pocus was originally directed by Kenny Ortega.
The film tells the story of three wacky witch sisters who are resurrected from the dead on Halloween night in Salem.
It is then up to two teenagers, a young girl, and a cat to put an end to their reign of terror.
Let's hope a virgin lights the black flame candle again soon!
The Disney Plus streaming serice is set to launch on November 12th.
Follow @98FM on Twitter for the latest Dublin news