The brand new season of Selling Sunset has landed on Netflix. Rebecca and Brendan caught up with Christine Quinn this week on 98FM's Big Breakfast.
Listen to the full interview:
The reality star chatted all about her wedding day and how she was 'disappointed' with how it was portrayed.
"The event was fabulous but I would be lying if I said I was super excited with the way it was portrayed on television. Unfortunately, I think my wedding is cut short a little bit and it's not as drawn out and grand as I would have loved."
Christine explained she felt her big day was overshadowed by her co-star Chrishell Strause's split from her husband, This Is Us actor Justin Hartley.
"I feel like they really used my wedding as the backdrop for drama. I was a little disappointed in the cuts of Chrishell crying. Like nobody cares about that. We want to see my fabulous wedding. We don't feel bad for you, sorry."
 

View this post on Instagram

 
Is Christine's Feud With Chrishell Over?
When asked about her relationship with Chrishell, Christine said she caught up with Strause and her other co-stars on a Zoom call this week.
"We are all working and co-existing. I wouldn't say Chrishell and I are 'friends friends' but we're definitely in a much better place so that makes me really happy.
"Who knows moving forward but I just wish she wouldn't have come to wedding if she was just going to cry and make it all about her."
Christine Reckons She Carried The Whole Season
Christine recently posted a tweet about her back hurting from carrying the show.
When asked about the post, Christine joked: "I mean, do you guys have a recommendation for a chiropractor?"
Christine continued: "I really do bring a lot to the show in terms of drama, wit, glam, beauty, intellect, everything... That should have been my spot. I think everyone agrees."
My back hurts from carrying this show. https://t.co/phVGDqkq3Q

— Christine Quinn (@XtineQuinn) August 1, 2020
Selling Sunset Season 4
It looks like a fourth season of Selling Sunset is happening.
"Of course there's going to be a season 4. It's not confirmed yet but of course. We just have to have them officially confirm it and pick it up", Christine said.
"The show is doing so fantastic and everyone loves it...I feel like season 4 is going to happen for sure."
Is Christine Quinn Getting Her Own Spin-Off Show?
When asked about whether she would consider doing her own show, Christine revealed she has been in talks about it.
"In the new season, you'll see some dynamics change. Heather, Maya and I get really tired of favouritism in the brokerage.
"We talk about these things. We're like: 'Well, do we want to leave and do our own brokerage?' and we talk about it the whole time.
"I think a spin-off or maybe even a different version of season 4 might be in the works. I don't know. We've been in talks about this."
Christine says she just wants to work with all women and inspire them.
"I just feel working for a man isn't where I'm meant to be in life. I feel that for so many women", she explained.
"What makes me happy is being my own boss and working with people I want to work with so it could be a natural transition".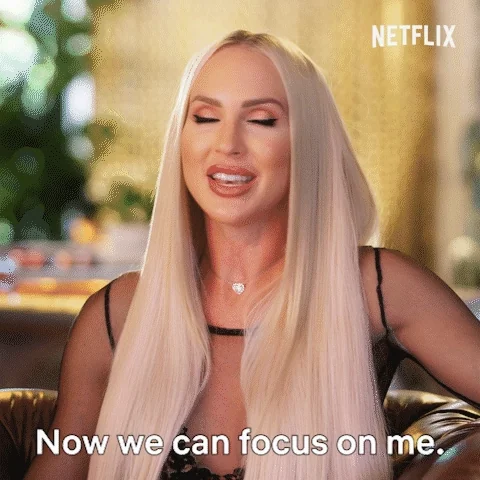 You can watch the trailer for Selling Sunset season 3 below:
Catch 98FM's Big Breakfast With Rebecca & Brendan Weekdays From 7am