"It changed everything"
Grey's Anatomy star Katherine Heigl has spoken out on her exit from the hit medical drama.
Heigl, who played Izzie Stevens, exited the show in 2010 under controversial circumstances.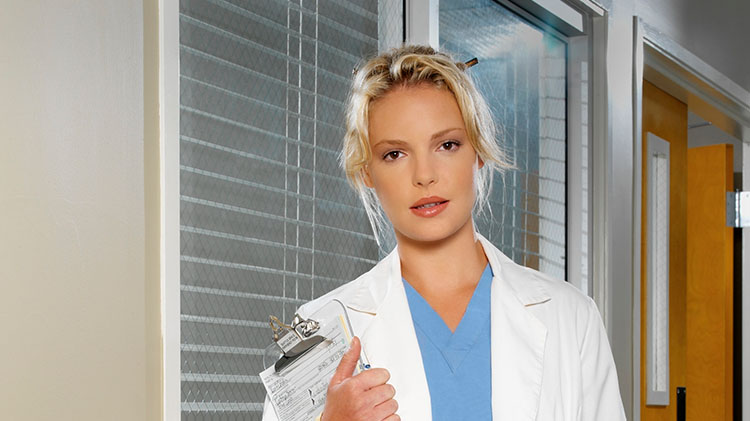 However, in author Lynette Rice's new book How to Save a Life: The Inside Story of Grey's Anatomy, Heigl clarified what actually lead to her departure.
"I started a family, and it changed everything. It changed my desire to work full-time," she revealed.
"I went on family leave... and just got to be a mom, and it changed my whole perspective... that was really the turning point."
Heigl said she'd had conversations with the show's creator Shonda Rhimes about an exit plan for her.
"Before I was due back, I spoke again to Shonda about wanting to leave. Then I waited at home until I was given the formal okay that I was off the show.
"The rumours that I refused to return were totally untrue."
She continued: "[Shonda] wanted to try to figure out how I could do both [parenting and Grey's], and I kind of wanted to do both.
"There wasn't a great way to compromise the work schedule that didn't negatively affect the crew or the cast. It wasn't feeling fair to them or the show to ask them to bend around my needs."
She admitted that she was "disappointed" at how she had been labelled 'ungrateful' upon her exit.
"So much about living life, to me, is about humility and gratitude. And I've tried very hard to have those qualities and be that person, and I'm just so disappointed in myself that I allowed it to slip.
"Of course, I'm grateful. How can I not be?"
Rhimes has not publicly commented on Heigl's admission.
Grey's Anatomy has been renewed for an 18th season, with some major characters returning to the show.
Grey's Anatomy is now streaming on STAR on Disney+.
Follow @98FM online for all the latest news