The most wholesome show on TV is back for its third season!
We can confirm Ted Lasso will be returning to our screens in Spring of 2023.
The show released some 'First Look' images ahead of its release. We see Jason Sudeikis as Ted Lasso, facing off Nathan (Nick Mohammed), who became his rival in the Season 2 finale.
Standing behind them is another Ted Lasso villain, Rupert Mannion (played by Anthony Head). So, it appears there are still plenty of unresolved tensions going into this new season!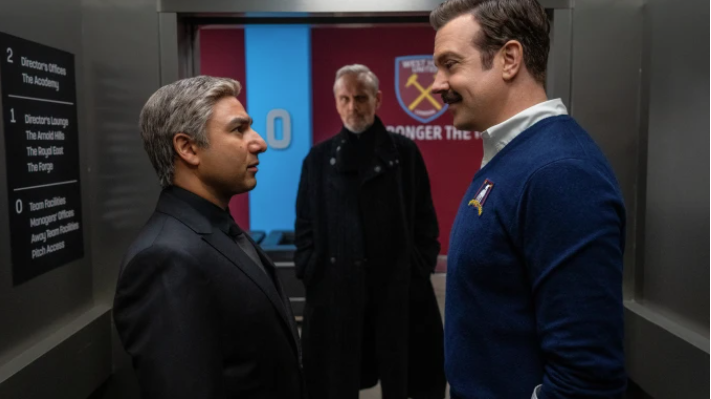 Although it's been publicly discussed by the show's creators that this season is Ted Lasso's last, Apple TV is yet to confirm that this is the case.
Brett Goldstein, who plays lovable grump Roy Kent in the Apple TV+ series, previously told The Sunday Times that they're writing season 3 as the last one.
"It was planned as three. Spoiler alert: everyone dies." he joked.
We'll be counting down the days once we get a release date!
Tune in to World Wide Reb, weekday mornings at 9.10am on 98FM's Big Breakfast for all the latest entertainment news 🎬
Feature photo credit: Apple TV