It starts this week
Looking for a new series to sink your teeth into?
It's A Sin might just be the show for you.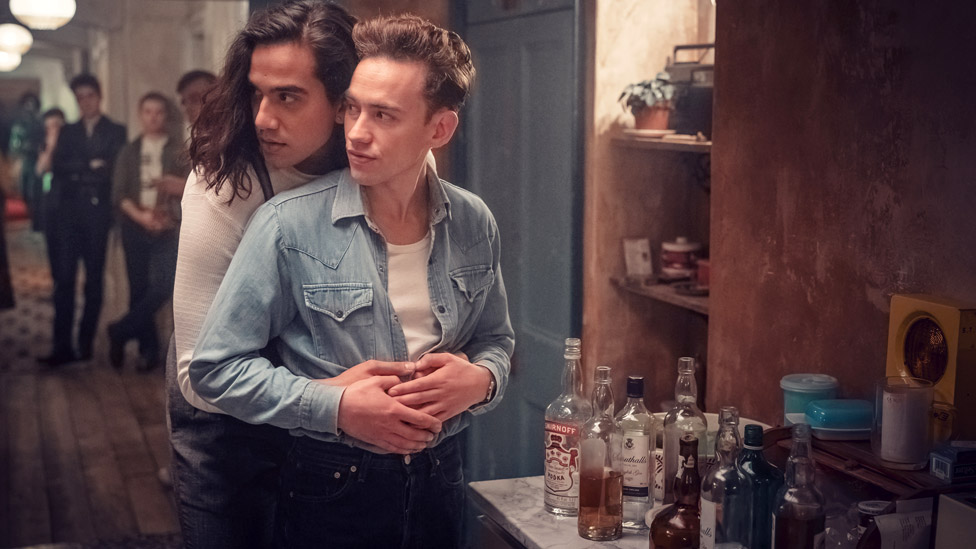 From the writer who brought you Queer As Folk, A Very English Scandal and Years And Years, It's A Sin looks at the Aids crisis of the 1980s through the eyes of five friends.
Beginning in 1981, 18-year-old Ritchie Tozer (Olly Alexander of Years & Years the band), leaves the Isle of Wight to go to university in London.
There, he makes four new friends: Roscoe (Omari Douglas), Colin (Callum Scott Howells), Ash (Nathaniel Curtis) and Jill (Lydia West), and together they move into a flat where they can start to discover who they really are.
It's A Sin also features Neil Patrick Harris as a Savile Row tailor, Stephen Fry as a Conservative MP and Keeley Hawes as Ritchie's mum.
On his reason for writing the series, Davies told the BBC he wanted to remember his friends who died of Aids.
"We're reaching a stage when the parents are going and so the memories are going," he says.
"That's one of the reasons why this needs telling now. Before it passes into history, while it's still there in memory.
"Just a nice little chance to preserve it for a moment, hold it there and salute them."
You can watch the trailer for the series below or by clicking here.
It's A Sin begins on Channel 4 on Friday 22 January and will then be available on All4.