'Liam Gallagher: As It Was' showcases Liam Gallagher in a previously unseen light, full of vulnerability and humility but with his trademark edge present throughout.
The film chronicles the youngest Gallagher's role in the demise of Oasis, his false dawn rebirth with Beady Eye and his triumphant comeback as a solo artist.
But there is so much more to it than that.
Love or loathe Liam Gallagher, '… As It Was' – co-directed by Charlie Lightening ('The River') and Irishman Gavin Fitzgerald ('Notorious') – is about as raw as a music documentary can get and one of the most captivating of its genre in 2019.
Here is the trailer, filled to the brim with Liam's inimitable swagger, fruitful language and undeniable charisma:
https://www.youtube.com/watch?v=9LXerjD-gUI
Clip via Altitude Films
'Liam Gallagher: As It Was' premieres on Thursday night and is out on general release in Irish and UK cinemas from Friday.
In the meantime, here are 10 reasons why you'll want to watch '… As It Was', a documentary showing a very different side to Liam Gallagher.
THE NIGHT IT ALL ENDED FOR OASIS IS REVISITED 
The result of that fateful Paris evening in summer 2009 is well-established. The events leading up to the moment that the most era-defining band of the previous decade collapsed are not as widely documented.
'… As It Was' takes care of that.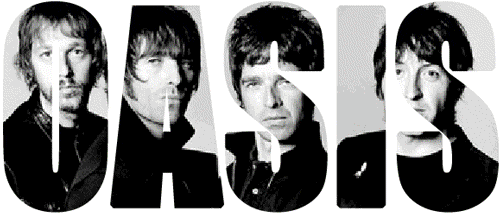 Incidentally, the voice of Noel Gallagher only occasionally appears but, when it does, it resonates in a sinister tone with one particular line cutting deep. Very deep.
BEADY EYE WERE UNLUCKY
They had some good tunes, but Beady Eye never stood a chance. It all came too soon after the Oasis split and it was missing one crucial man from the band's line-up.
This is brilliantly illustrated in the film.
Clip via Beady Eye
Dig out Beady Eye's two albums – Different Gear, Same Speed and BE – when you can.
The documentary does a good job of reminding you of the band that never really was, especially considering Noel blocked the use of any Oasis music in the film.
LIAM OWES HIS LIFE TO HIS BROTHER… NOT THAT ONE
We discover just how low Liam got in the mid-2010s. "Something dodgy could be around the corner", was how the man himself bluntly and worryingly summed up that period in his life.
Enter Paul Gallagher.
We discover that Paul will do anything for his baby brother, with the eldest Gallagher sibling coming off superbly throughout the documentary.
A TINY PUB IN MAYO PROVIDES THE SETTING FOR THE START OF THE SECOND COMING
"Go on, Gallagher!"
The video of Liam singing and playing acoustic guitar surrounded by the locals in a Castletown pub in County Mayo went viral in 2015 and reminded the world of the Mancunian's presence in the most wonderful way.
In case you haven't seen the video in question…
Clips via Andreas Esser
'… As It Was' delves deep into Liam's Irish heritage. He, of course, is the son of Irish parents.
As we soon learn, the song heard in the video – Bold – became one of the hit tunes from Liam's debut solo album as the documentary takes us all back to the studio.
IT'S OFTEN OVERLOOKED, BUT LIAM HAS SOME SERIOUS MUSICAL CHOPS
Yes, Liam is one of the greatest frontmen – or certainly was in his pomp – of all-time but his musicality is a hidden treasure.
That treasure chest is opened in '… As It Was' as Liam leads his new band in directing the sound and theme of his maiden record. The band are left extremely impressed.
Chances are, you will be too.
LIAM'S IRISH MOTHER PEGGY APPEARS SPORADICALLY AND IS THE STAR OF THE SHOW
As seen in one of the documentary's teasers, we're invited into the home of Peggy Gallagher in Manchester where Liam, Noel and Paul were raised.
This is the first time media have been granted such intimate access.
LG x pic.twitter.com/SUYqUjRUar

— Liam Gallagher (@liamgallagher) May 3, 2019
What the trailers have not shown, though, is the genuinely tender interaction and unyielding love between mother and son, Peggy and Liam.
Peggy's Irish wit comes through as well in abundance.
SPEAKING OF, FAMILY IS EVERYTHING FOR LIAM, AS WE MEET HIS TWO TEENAGE SONS
… and there is another familial surprise which occurs three-quarters of the way through 'As It Was', as we are introduced to a new character in the Gallagher clan.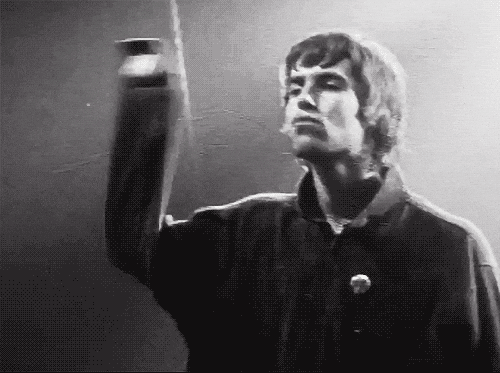 Considering this documentary is all about Liam, it's refreshing to see the paternal side of Gallagher.
In the centre of it all, holding it together is Debbie Gwyther; Liam's partner and manager. She is his rock.
THE NERVES THE VIEWER FEELS IMMEDIATELY BEFORE LIAM TAKES TO THE STAGE AT GLASTONBURY IS PALPABLE
A very special world-famous star from another industry visits Liam minutes before this massive gig at Glastonbury, the scene of Oasis' iconic breakthrough performance in 1994.
It's great to see how the pair interact but the documentary does a fantastic job of rapidly refocusing the viewer's attention on the thousands of fans waiting in barely contained anticipation for their man.
Thankfully, the show was quite impressive…
https://www.youtube.com/watch?v=1Kqm9yp6Cf0
Clip via FRACTURSTEREO
JUST WHEN YOU THINK THE DOCUMENTARY IS WINDING DOWN, WE ARE TAKEN TO BUENOS AIRES
The king is back. The comeback is complete, as performances at The Ritz (Liam lit 22 candles in tribute to the victims) and the One Love Manchester concert in the wake of the Manchester bombing tragedy is beautifully chronicled in the documentary.
And, just when it appears as though '… As It Was' is coming to its natural conclusion, we jet off to Argentina.
This is where the documentary truly excels in its rawness. It has no problem showcasing every side of our protagonist.
For a character as charismatic as Liam, it is somewhat inevitable…
We come out the other side better for it.
THE UNRELENTING ANIMOSITY LIAM CONTINUES TO FEEL TOWARDS NOEL HAS NOT ABATED
If you follow Liam on Twitter then you'll know all about the emotions that stir inwardly and out when Noel is brought into the equation. It is pretty entertaining.
However, to see it on camera is slightly different and paints a less comical picture.
Despite Liam's state of clear happiness as he embarks on his second solo record, the feeling he has toward Noel is as bitter as it was a decade ago for breaking up the band he formed.
There is a lot of hatred but, no matter how hard Liam tries to move on, the love is still there.
A few final words at the end of '… As It Was' sums up exactly where the relationship between Liam and Noel lies.
'Liam Galagher: As It Was' will be a must-watch music documentary, Liam Gallagher fan or not.
Be sure to check it out.