Spoilers ahead
The cast of Friends reunited this week for a special one-off show.
After 17 years, Jennifer Aniston, Courtney Cox, David Schwimmer, Matt LeBlanc, Matthew Perry and Lisa Kudrow gathered at the show's set at the Warner Bros studios to reminisce.
This is the history lesson I didn't know I needed. 🥺

Catch the entire story on Friends: The Reunion, streaming now on HBO Max. #FriendsReunion pic.twitter.com/E8iZh9LVbI

— HBO Max (@hbomax) May 27, 2021
Here's everything we learned from the two hour trip down memory lane ...
Ross and Rachel almost got together in real life
Asked by reunion host James Corden if any of the stars ever grew close, Schwimmer, who played Ross Gellar said: "The first season I had a major crush on Jen.
"And I think we both, at some point, were crushing hard on each other but it was like two ships passing because one of us was always in a relationship and we never crossed that boundary.
"We respected that."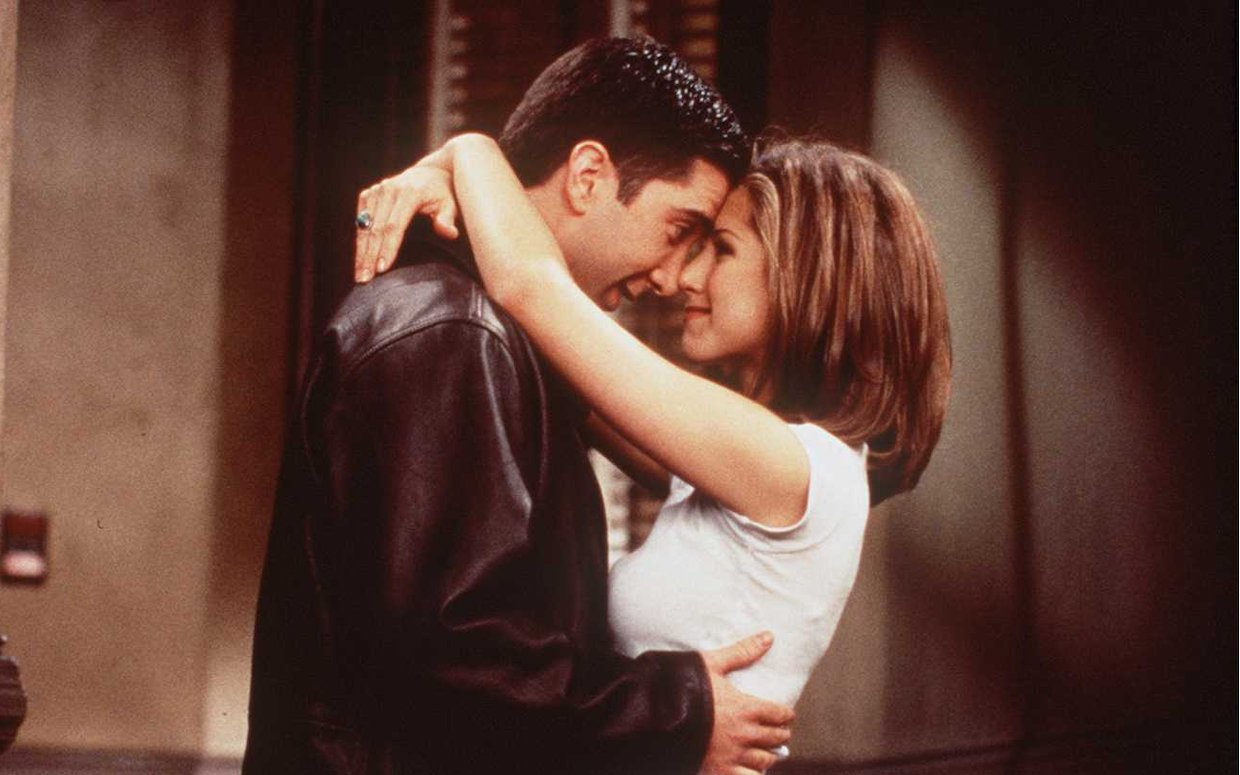 LeBlanc, who played Joey Tribbiani, coughed: "Bullshit."
"It's true!" Schwimmer reiterated
Aniston, who played Rachel Green on the show, backed him up, saying their first kiss did indeed come on TV, when they embraced at Central Perk.
She added: "So we just channelled all of our adoration and love for each other into Ross and Rachel."
Schwimmer later admitted he was surprised that those on set were not aware of his feelings for Aniston due to their overt flirting, only for his co-stars to insist: "We knew."
Matthew Perry hated filming in front of a studio audience
The actor, who struggles with his mental health and substance abuse, revealed that he found the experience deeply stressful.
"I felt like I was going to die if they didn't laugh ... I would sweat and shake," he said.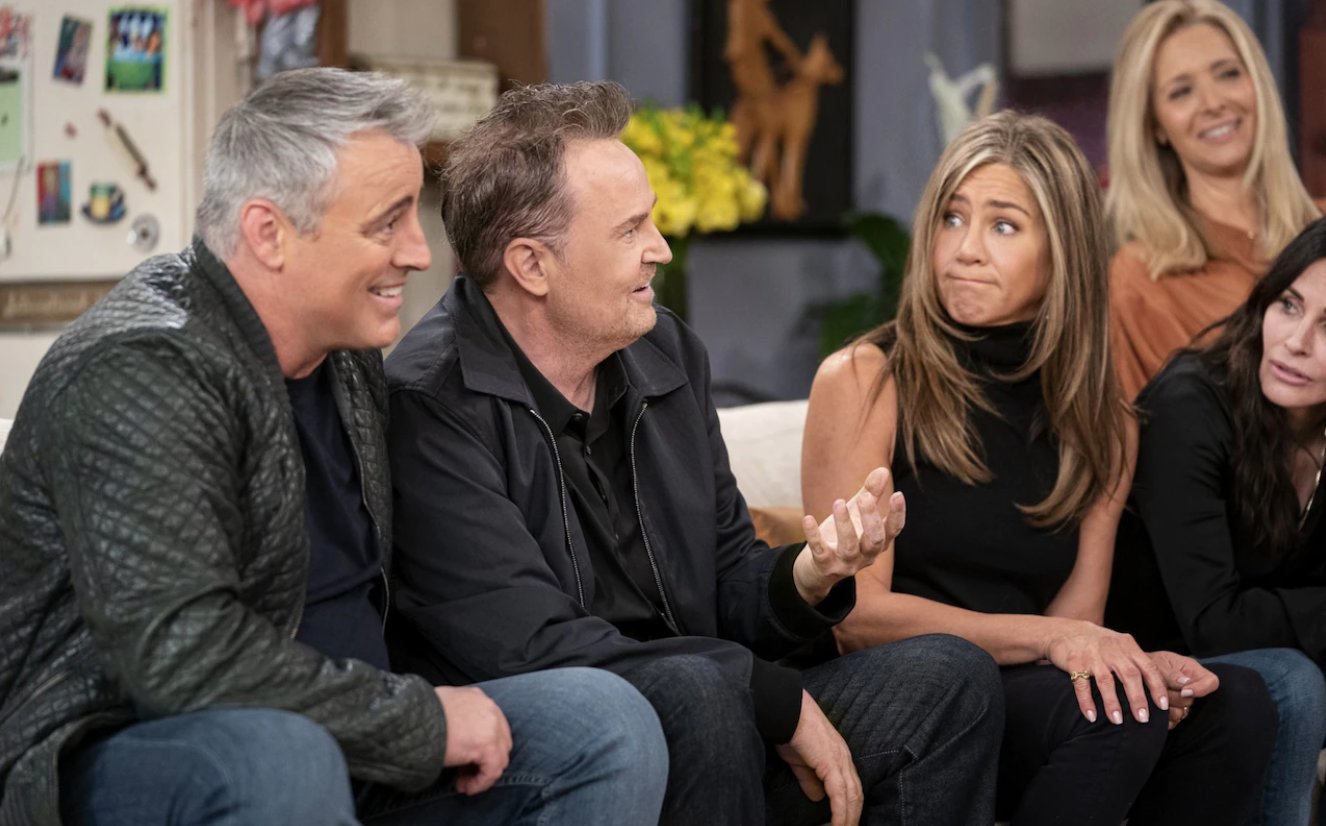 Monica and Chandler weren't supposed to make it
The reaction of the live audience to seeing them in bed together convinced showrunners the relationship had legs.
"The audience just went wild. We had to just keep the cameras rolling."
David Schwimmer hated Marcel
The actor loathed having to do scenes with the monkey.
"We would develop our bits and then the monkey would mess up the timing and we had to do it all over again", he said.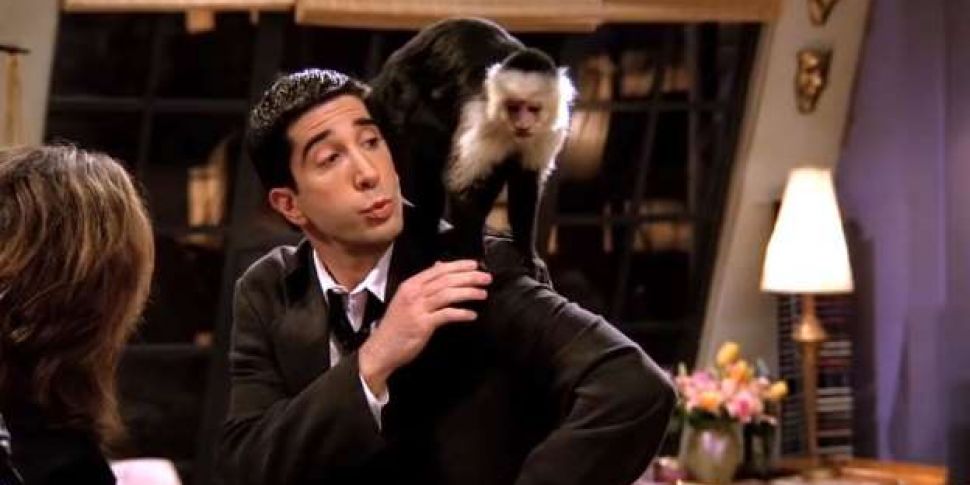 Marcel would also run grubs through Schwimmer's hair - ew!
Matt LeBlanc injured himself on set
Matt LeBlanc sustained an injury after the cast forgot to huddle before filming.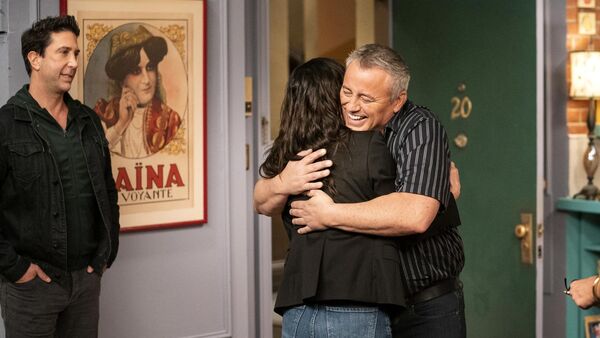 While shooting season three's The One Where No One's Ready, Joey is seen jumping on a chair to annoy Chandler.
He dislocated his shoulder when he fell over a table on a fourth take in the one where he did lunges wearing all of Chandler's clothes, going commando.
Filming was stopped for the day so he could receive medical attention.
Footage of the incident was shown during the special, and it's not for the faint of heart!
Janice's laugh was born from Chandler's jokes
Maggie Wheeler said: "When Matthew started speaking I knew he was going to crack me up.
"I knew that if Janice couldn't laugh on set or laugh at that moment, I was going to be in big trouble and that is why that laugh exists."
The dream cast we know and love almost didn't happen
Ross was written with David Schwimmer in mind. But when the creators called his agent, they were told he had given up on TV.
Matthew Perry and Jennifer Aniston were also committed to other shows.
Thankfully, they made it work!
Don't held your breath for more episodes
Asked by Corden if she had thought about more Friends episodes, Kudrow said: "No, I'm sorry I haven't."
She dismissed the idea, referring to previous statements by co-creators David Crane and Marta Kauffman about the show having a perfect ending.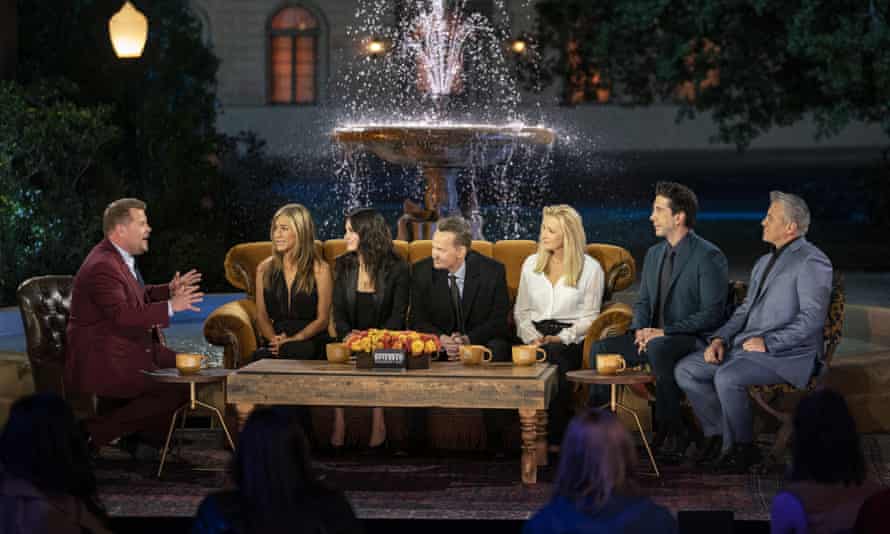 "Because that's all up to Marta and David, and I once heard them say – and I completely agree – that they ended the show very nicely, everyone's lives are very nice and they would have to unravel all those good things in order for there to be stories.
"And I don't want anyone's happy ending unravelled."
Friends: The Reunion is available to stream on NOW.
Follow @98FM online for all the latest news