A €10 million plan to transform the centre of Balbriggan in north Dublin has been unveiled.
Fingal county council is looking for feedback on the redevelopment, that includes a multi-purpose plaza area and linear park designed to host markets, events and festivals.
The public realm plan will see areas of Quay Street, Mill Street, Harbour Road and Balbriggan Harbour become an integrated space which links the town centre and River Bracken with the harbour.
A key component will be the canalisation of the River Bracken, with broad steps leading down to the waterway for residents and visitors to enjoy. There will be increased planting, improved biodiversity and enhanced flood protection for the town.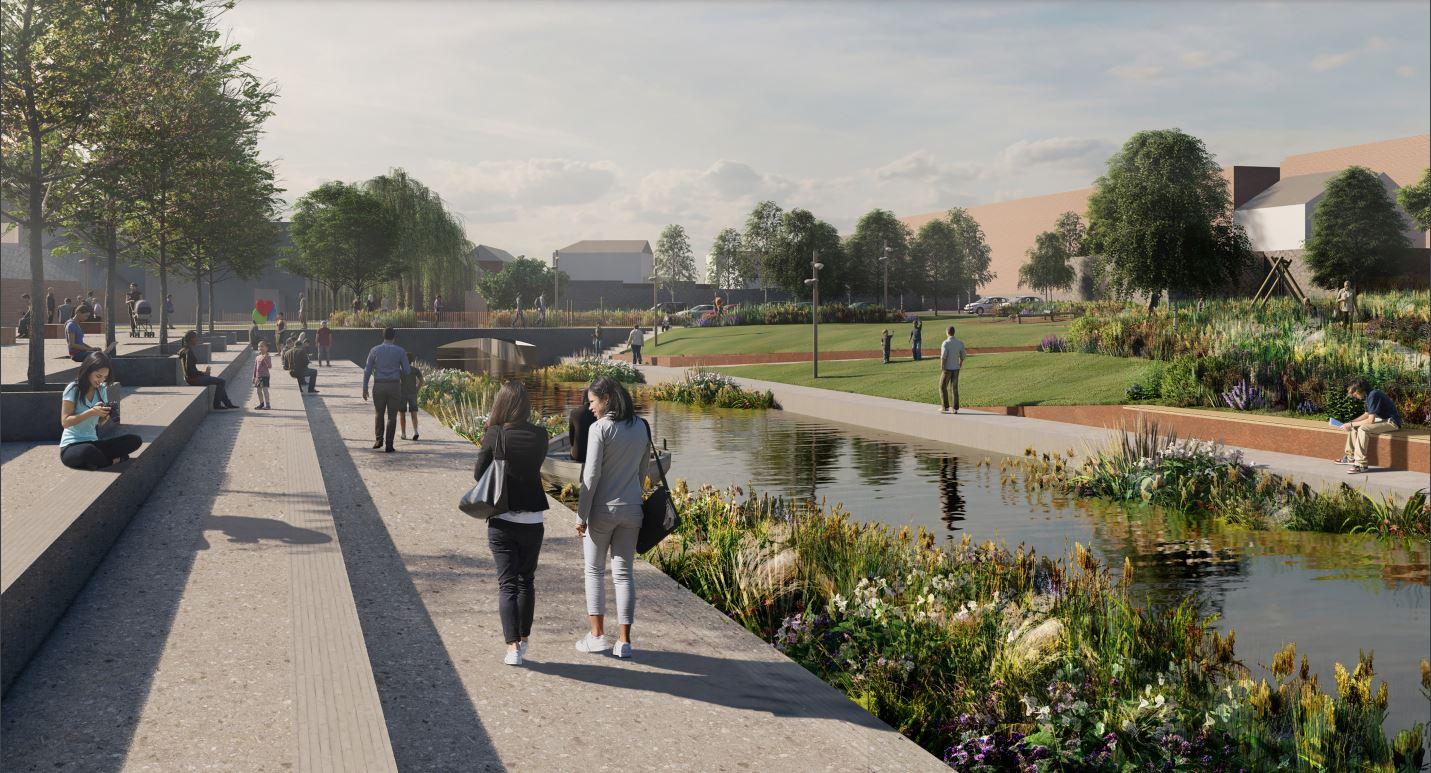 Under the plans, the existing playground, green spaces and planting zones will nearly double in size while 175 car parking spaces will be removed.
Subject to planning permission, the redevelopment of the 19,300 square metre site is expected to begin in late 2023, with works completed in five phases between early 2024 and the start of 2025.
The public consultation will run until 5pm on August 19th. You can find out more here.
Follow @98FM online for all the latest news