The Molly Malone Statue has been vandalised, again.
The monument on Suffolk Street has been painted in green writing with the words "Please don't... T.Y."
It appears to be a reference asking people not to touch the breasts of the statue, which is a popular tradition among tourists.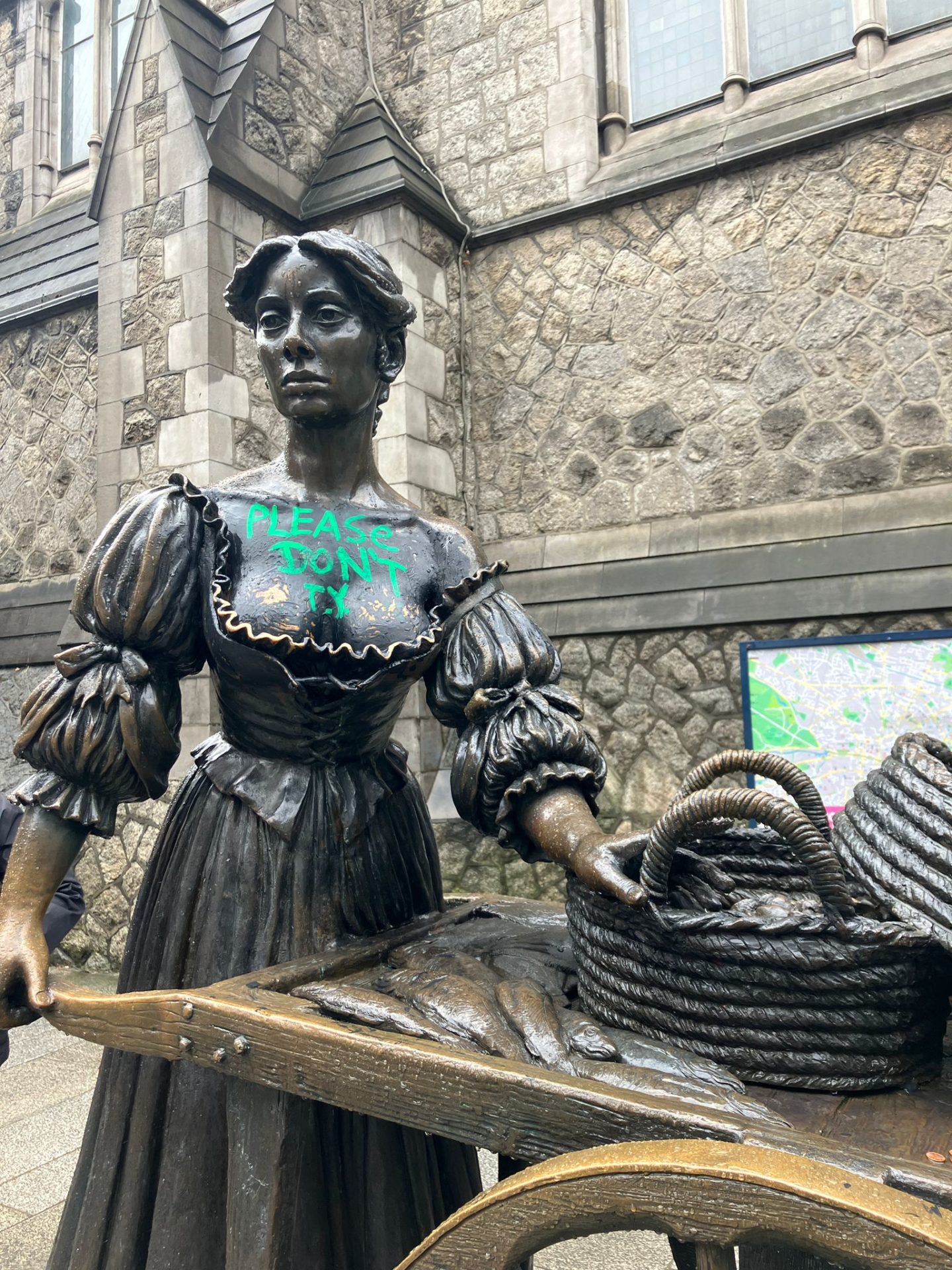 It's the third time in recent months that it's been defaced.
It's believed to have been done by activists, who disagree with the "degrading" nature of touching the monument's breasts.
Many tourists down on Suffolk Street this morning have been speaking to 98FM.
Some agree with the message it's trying to send, while others are saddened to see it.
The Molly Malone statue was unveiled in 1988 to celebrate Dublin's millennium.