Public health care in Dublin will be split into three zones under a plan to restructure the HSE.
Six regional boards are being developed, in the hope of better caring for patients and managing services.
Dublin North will be in Area A along with counties including Meath, Louth and Cavan.
Dublin South will straddle Areas B and C, sharing budgets with counties as far away as Longford and Tipperary.
The Health Minister, Simon Harris, hopes the shake-up will lead to improved and more efficient care.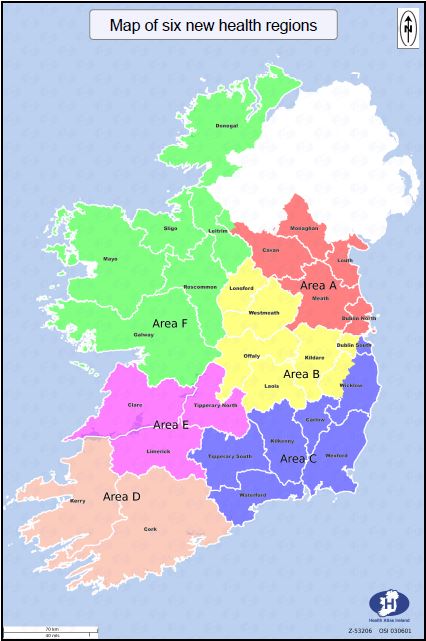 Paul Reid, HSE CEO, described the move as "an important step in improving our health service".
"We want people to be able to get the health services they need, as close to people's homes as possible".
He said "by aligning our services geographically, it means health service staff can plan hospital and community services together".
"The new health regions will have greater autonomy to plan for, manage and deliver services based on the needs of the people they serve", he said.
Follow @98FM on Twitter for the latest Dublin news