She reckons enough time has passed now!
Ellie Goulding has put an end to the rumours that she cheated on Ed Sheeran with Niall Horan nearly 10 years ago.
And she addressed the rumours in a very Gen Z fashion - via TikTok comment!
She had posted a completely unrelated video to her TikTok, dancing to a cover of Harry Styles' song 'As It Was'
Unprompted (as many people on TikTok do), one user took to the comments to stir up old drama.
"Can't believe u cheated on Ed with Niall, but slay [for real]" the commenter wrote playfully.
Coming back swiftly in the same Gen Z tone, Ellie expertly shut down the rumour.
"false!!!! but also slay", poking fun at the situation.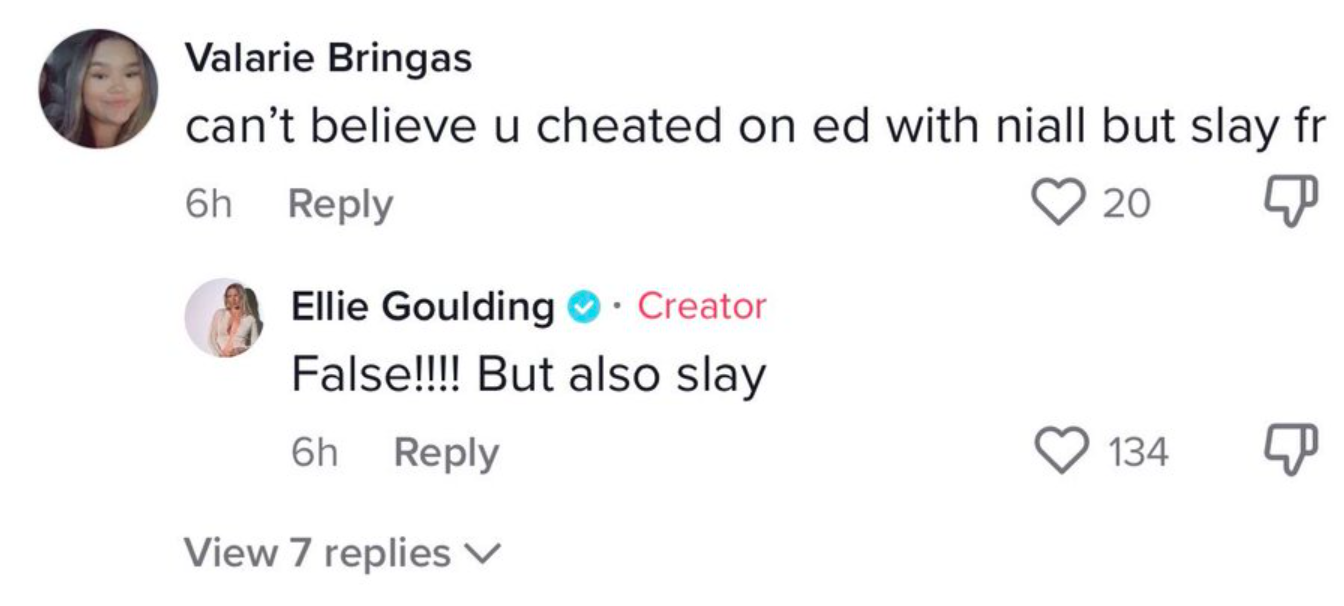 I think it's safe to say that enough time has passed now that she can have a laugh about it!
You probably remember the rumours from 10 years ago that Ellie Goulding cheated on Ed Sheeran with Niall Horan which inspired Ed's song 'Don't'.
Ellie did maintain at the time that herself and Ed weren't in a relationship and that they were just friends. Ed probably remembers the time differently!
At least we got a banger out of the drama 😂
Follow 98FM online for all the latest entertainment news 🎬