Bring your bow wow to your big day
Weddings are a time when you gather with your nearest and dearest to share the most special day of your life.
And we all know that in many Dublin households the most precious member of the family is ... your pooch!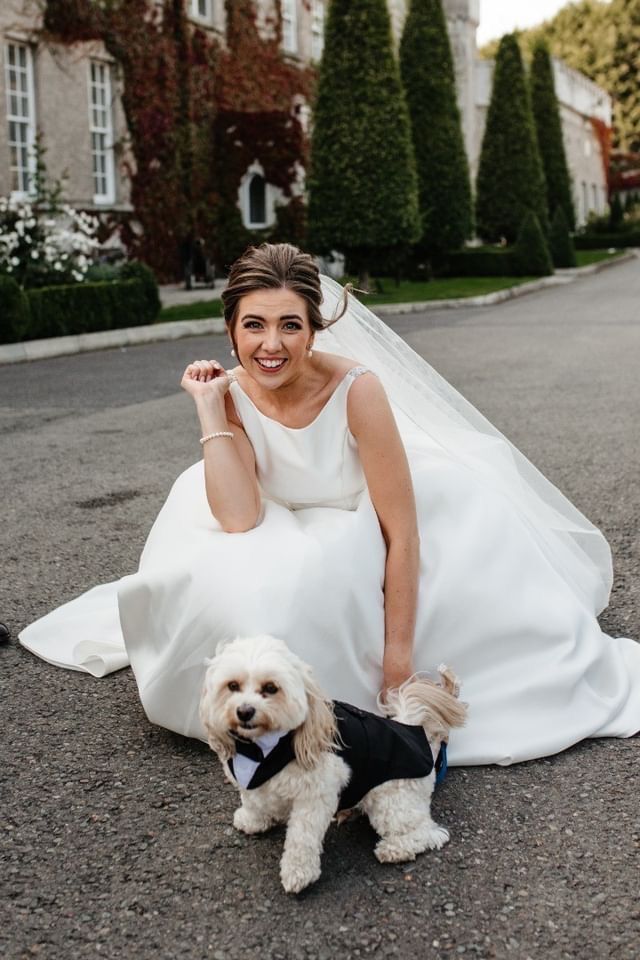 So why shouldn't they be front & centre on your big day?!
It's been a tough couple of years for couples trying to plan their wedding so we want to sort you out with the ultimate wedding treat – the 'Wedding Woofs' package from Outpaws!
This way your four-legged friend won't miss a second of your big day!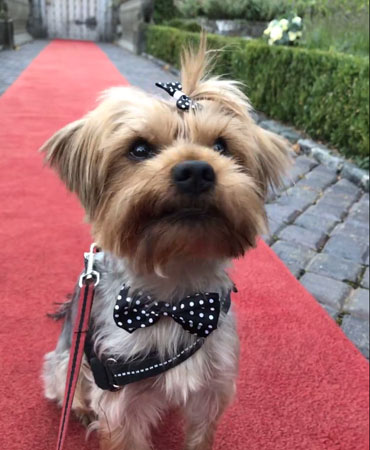 OUTPAWS DIAMOND PACKAGE:
· One 'get to know you' walk prior to the big day (duration 60 minutes).
· Visit the grooming salon for a bath, brush and blow dry prior to the big day!
· Collect pet and safely transport to wedding venue or church (s) [T&Cs apply]
· Dress and accessorise your pet with a Doggie Wedding Woof bow tie and custom-made Wedding Woof Collar & lead for the special day!
· Chaperone your pet and carry out all duties for the period he/she is required at your wedding venue!
· Overnight accommodation either the night before or on the night (1 night only) of you wedding for your woof with OUTPAWS minding services. [T&Cs apply]
· Safely transport your pet home the following day or to your chosen pet lodgings or home when all duties are completed post wedding. [T&Cs apply]
· Please note OUTPAWS will provide full Insurance cover for your pet and cover for transportation of your pet during the day of the wedding!
PLUS ...
· Your lucky woof will be fitted with his/ her own bespoke Wedding Woof Dickie Bow from Melisa at Petigo Wedding Dog Wear
· A bespoke white Wedding Woof Collar and lead designed from Pawfessional especially for your wedding day
· Nature and Nurture Pet store 200-euro voucher, to be spent at their retail store.
· A Wedding Woof doggie cake from OUTPAWS
· A 200-euro behavioral consultation voucher with Petbehave.com for your doggie to be woof wedding proof on your wedding Day.
· A bespoke Wedding Woof treat bag from Aliandi Eco Design
To apply for this competition, fill out the below form:
Full T&Cs are available here.