Thousands of people attended demonstrations around the country this afternoon to protest against the rising cost of living.
They were organised by a coalition of Sinn Fein, People Before Profit, Trade Unions and community groups.
Ireland's inflation rate broke a 38 year record last week, with an increase of 7.8 per cent in just 12 months.
Rallies were held in Dublin, Cork, Galway, Limerick and Sligo.
Here in Dublin, thousands of demonstrators marched from the Garden of Remembrance to Leinster House, where they held a rally.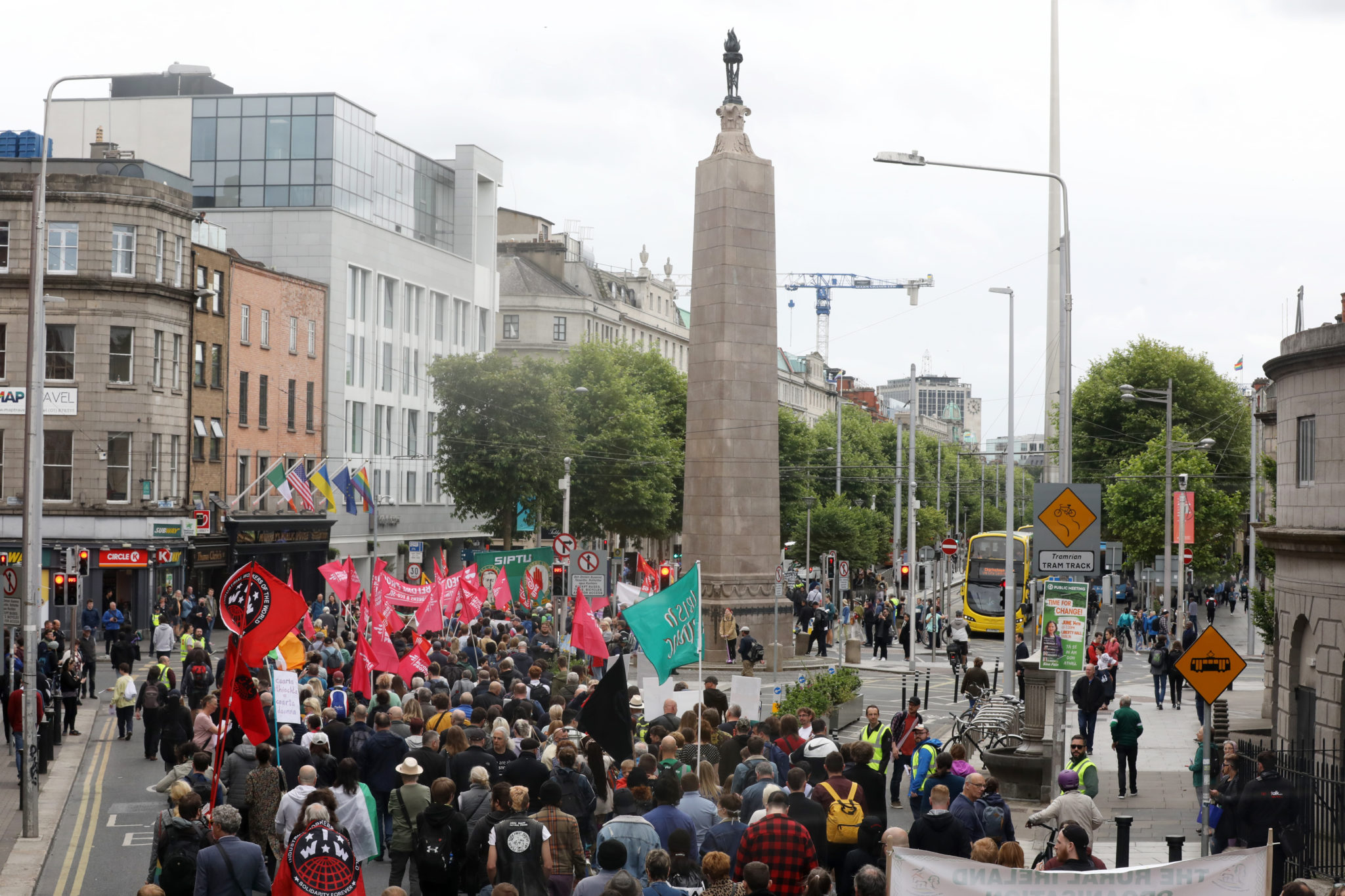 Addressing the crowd in the capital, Sinn Fein President Mary Lou McDonald questioned the competency of the Government:
"We need a response from government now. We need an emergency budget now. And let me be clear, if this government is not prepared to stand with the people. If this government is not prepared to give all of you breathing space, than let them make way for a government that will".