Guests include Lizzo and Kim K
David Letterman is back with season 3 of his Netflix talk show My Next Guest Needs No Introduction.
The veteran late night host is back with more big name interviews this season.
The four episode run will see Letterman sit down with Kim Kardashian, Lizzo, Dave Chapelle and Robert Downey Jr for in-depth interviews.
OJ trial
In previously released clips, comedian Dave Chapelle discusses the death of George Floyd and the impact it had on the United States.
Meanwhile, you can watch singing superstar and flautist Lizzo attempt to teach Letterman how to play the flute.
But Kim K remains the talking point of the season as she opens up on the impact the OJ Simpson trial had on her famous family.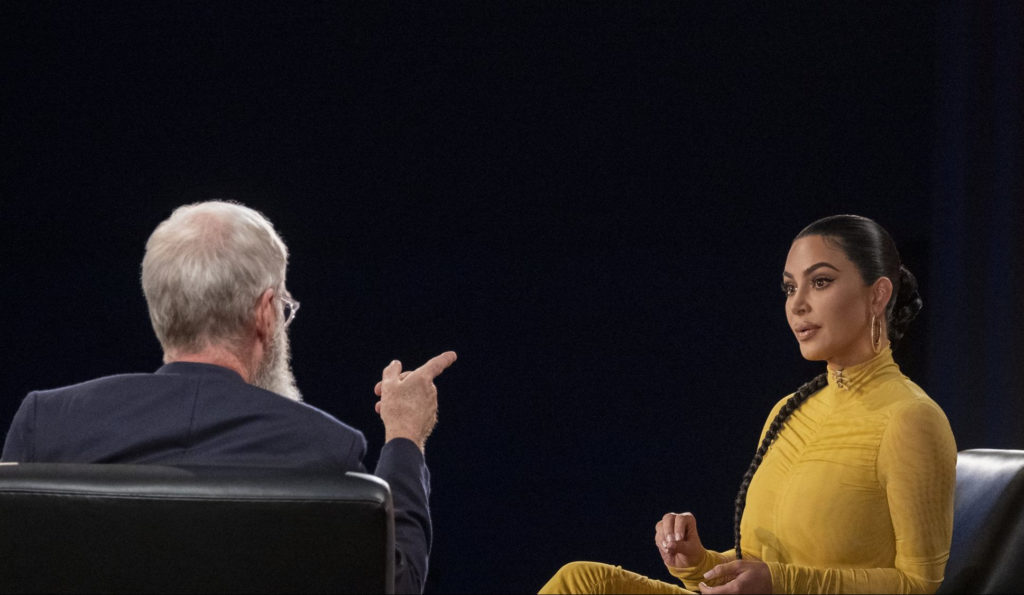 "The week before that happened, we were all in Mexico together on a family trip -- the Simpsons and us.
"And then this happening was kind of unimaginable, but then having your dad take one side and your mom take the complete opposite side."
The tension grew as the trial continued, causing the late Robert Kardashian, who served as a defense attorney for O.J., to put his two oldest daughters in an awkward position.
"My dad took us to court one day with him and he took us out of school and didn't tell my mom.
"I remember my mom was sitting with Nicole's parents and Kourtney and I were sitting right behind O.J. and we look over at my mom and she's giving us this death stare like, 'What are you doing out of school? What are you doing here?'
"And Kourtney and I were like, 'Just look straight, do not look at Mom.' It kind of tore our family apart, I'd say for the whole time of the trial."
My Next Guest Needs No Introduction is now streaming on Netflix.