There's plenty of drama in store on tonight's episode of Love Island. A trailer for tonight's show has been released.
Amy and Curtis are starting to feel the pressure of being the villa's power couple. The girls get their backs up as Tommy, Michael, Danny and Anton are chosen for dates with our two spicy new bombshells.
Will these firecrackers send our current couples up in flames?
Last night it was announced that Longford native Maura Higgins and Elma Pazar from Essex were entering the villa.
You can find out more about the new contestants here.
Find out what else is in store tonight by reading on below.
Things Get Awkward Between Amy And Lucie
Amy feels as if Lucie is spending all her time with Joe and worries she is drifting away from the girls in the villa.
Amy decides it is time to speak to Lucie about how she feels.
In the kitchen, Amy says "We should go and have a girl chat because we never see you anymore. You're always with your bloody boyfriend!"
Joe who is also in the kitchen says "You're together all the time [referring to Amy & Curtis]."
Amy says "I'm never with Curtis."
In the Beach Hut, Amy says "Lucie needed me a lot in the first few days because she needed advice but we never see her anymore. Her and Joe just sit on their own. I tried to bring her back into the group because I don't want her to feel like she isn't in the group, I was basically told to 'go away'."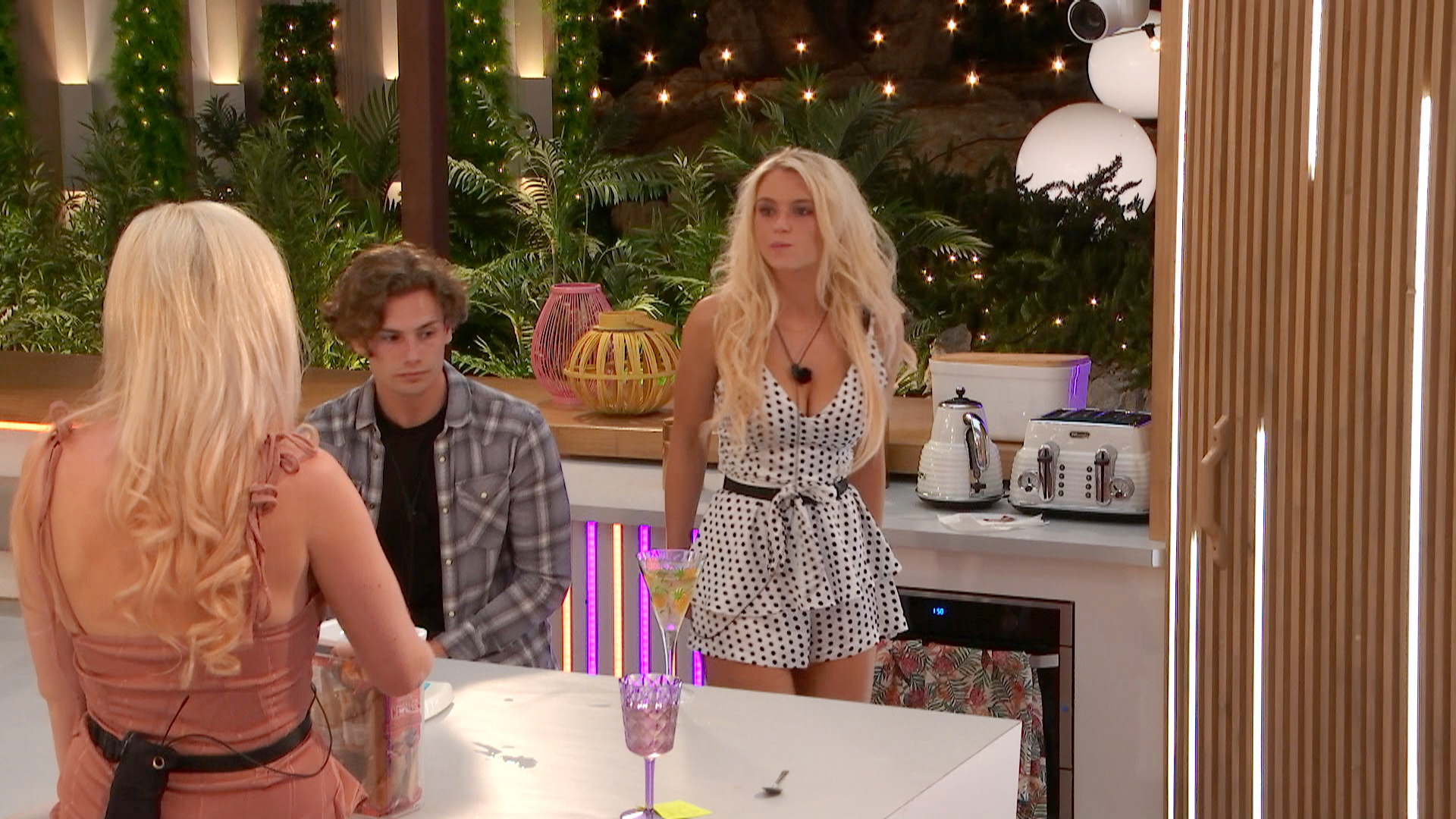 Lucie is upset after Amy confronted her and seeks advice from Joe.
She says "It's annoying because she is meant to be my closest friend."
Joe comforts Lucie and says "We'll just worry about what we're doing."
Lucie reflects in the Beach Hut. She says "I'm really happy for her. I don't know why she can't be happy for me."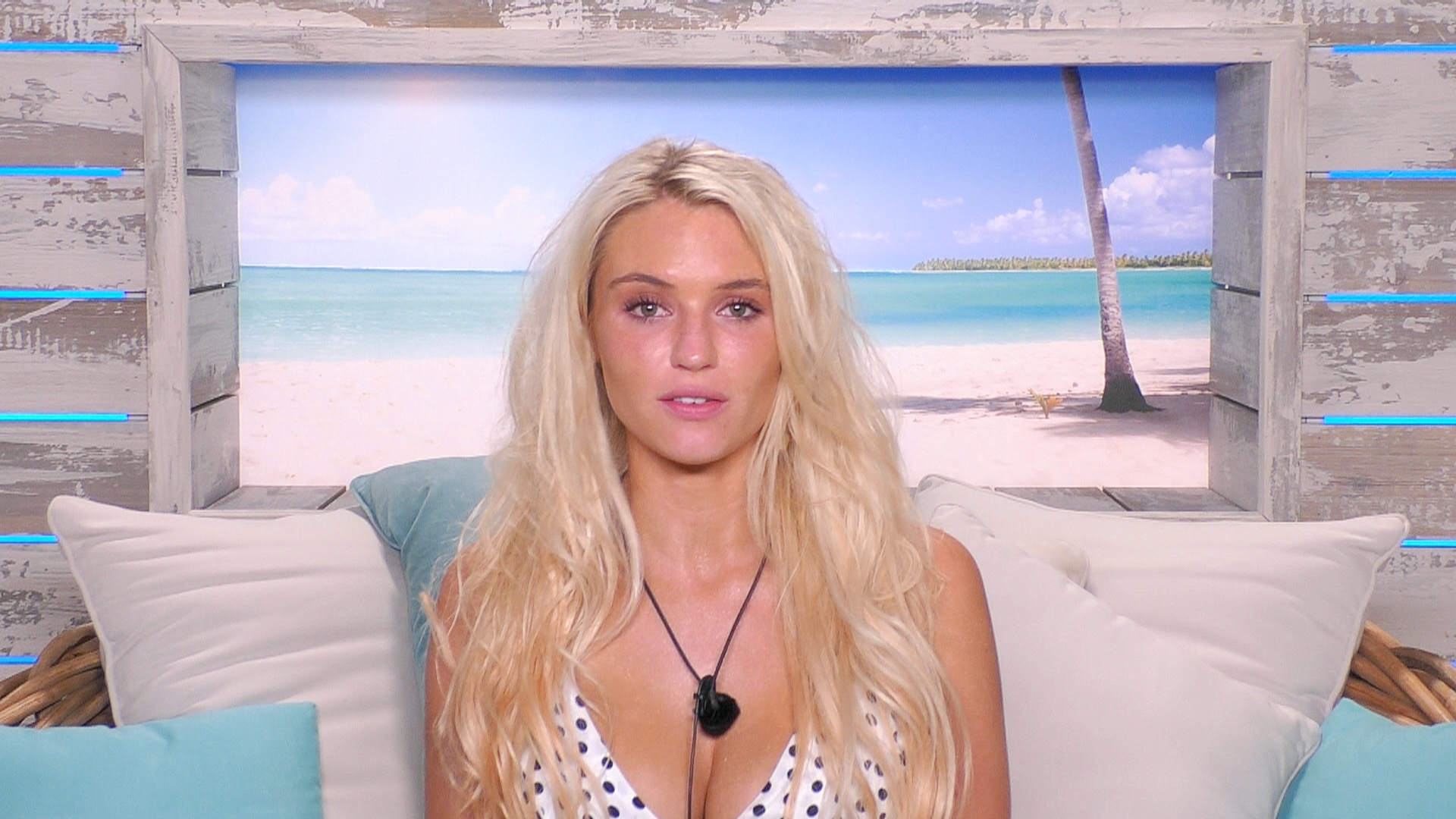 But it looks as if something else is bothering Amy. On the day beds she speaks with Curtis and says "I'm annoyed that they [Joe & Lucie] stole our thunder and if they interrupt your ceremony of asking me to be your girlfriend…"
Curtis teases "You need to stop being an attention-seeker, missy."
Amy says "I'm not being an attention-seeker but it was our exciting thing."
Curtis says "Maybe they're doing it because they look up to us? Think of it like that rather than they're copying you or stealing your limelight."
Amy feels as if perhaps Joe and Lucie could be moving too fast.
Curtis says "It's none of your business. If they want to force it then let them force it."
Amy is upset that she may be pushing Curtis away after the way she has behaved in this situation.
In the Beach Hut, she says "Deflated is the word I feel like. Last night I was so excited and we had such a lovely evening. He doesn't seem to understand why I am feeling the way I am feeling."
Could the couple be on the rocks already?
The next day Amy wants to speak with Lucie and Joe about the awkwardness between them.
On the day beds, Amy says "I just wanted to come over and clear the air and explain how I was feeling yesterday. We came back from the Hideaway and it had been a really special occasion and we became exclusive. I came back and told all you girls and then an hour later you two were exclusive as well."
Lucie says "You've never had a boyfriend before so it's a really big thing for you."
Will Lucie and Amy resolve their differences and get back to being friends?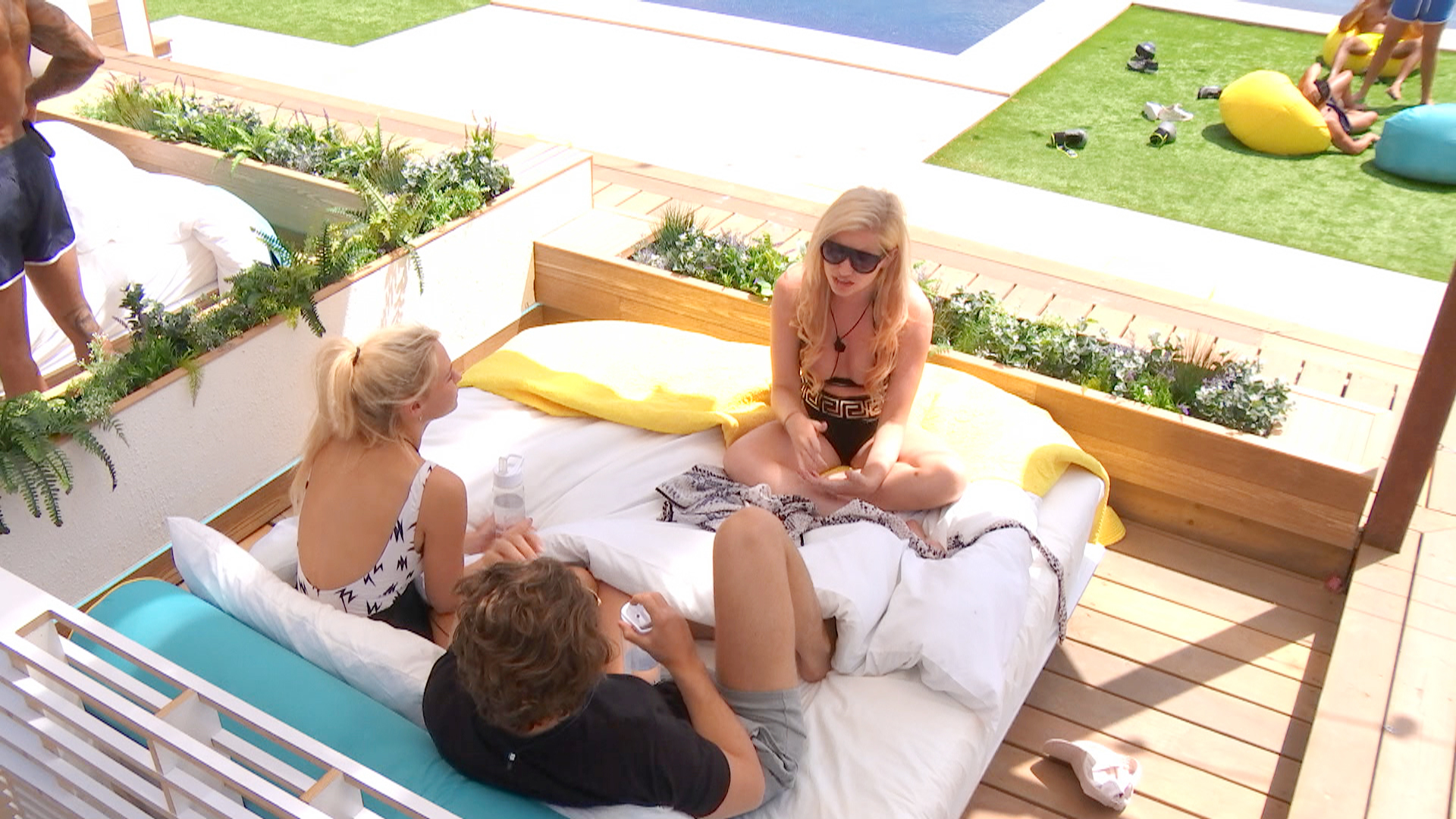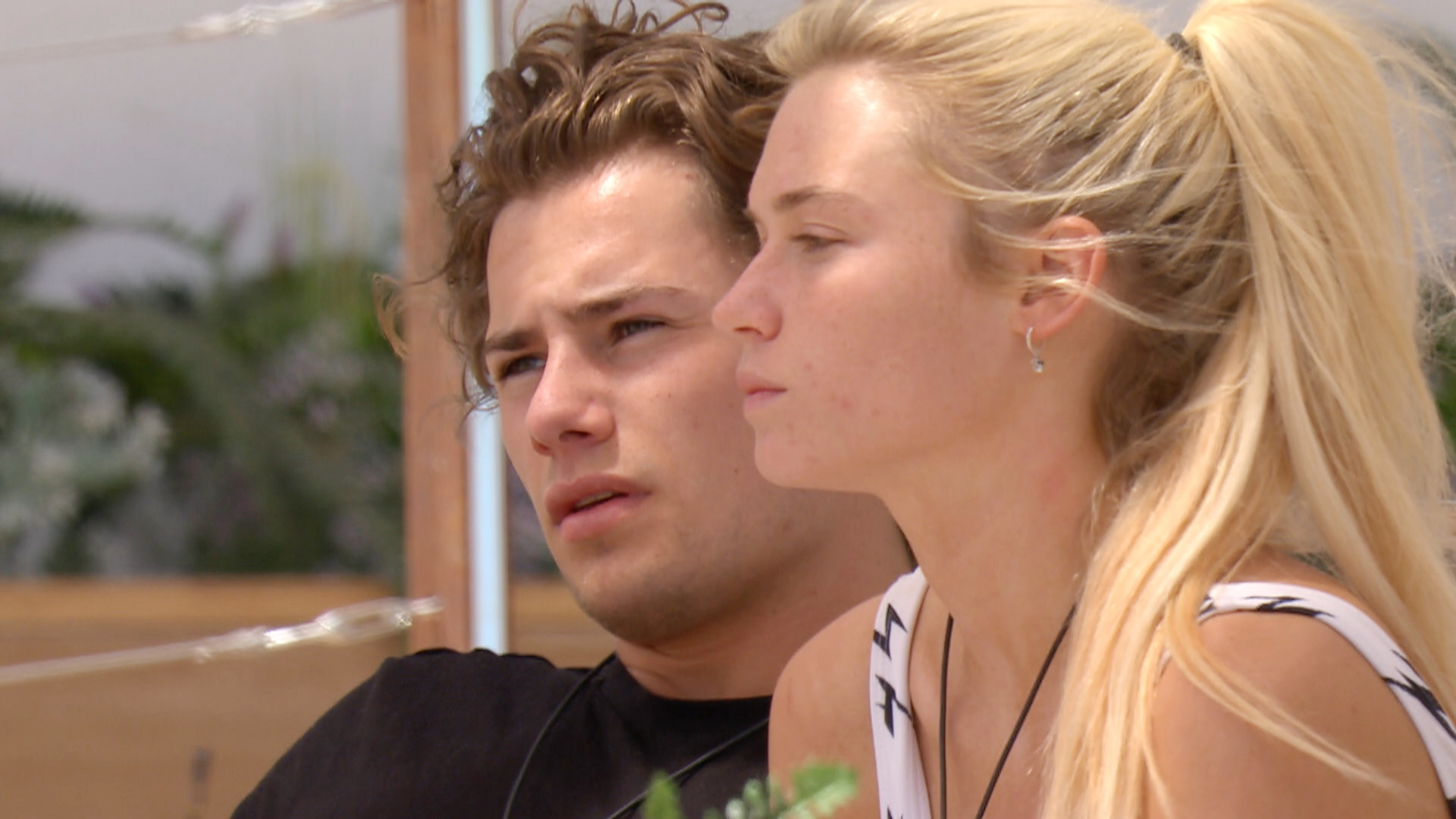 Danny And Yewande Grow Closer
After being torn between Molly-Mae and Yewande, it looks as if Danny has chosen to move forward with Yewande.
The pair have a chat and reflect on their recent date and the time that Danny has been in the villa. Danny says "Settling in to the villa, I feel like you've been such as massive part of that for me. The nerves just went because I'm getting to know you. You're bringing a good side out of me and I just wanted to say thank you for that."
Yewande appears happy by Danny's admission. Danny asks Yewande how she feels since he arrived in the villa.
She says "Since you've came in, maybe there has been a spring in my step. Obviously, when I went on a date with you I felt really comfortable and I just felt there was an instant connection. I'm happy that you're here."
She adds "I want things to happen organically."
Danny says "Trust me, I am interested in you. All I have done is enjoy myself in here and laugh and that is largely because of you."
Yewande says "You're so cute."
Danny says "I like how things are going with us. I'm getting butterflies. How am I feeling like this about someone I met three days ago?"
The next day Yewande and Danny hang out in the garden. Yewande says "I had a dream last night that I got married."
Danny says "Who was the lucky guy?"
Yewande replies "I couldn't see!"
Danny says "You must have love on your mind!"
Can we already hear wedding bells for Yewande and Danny?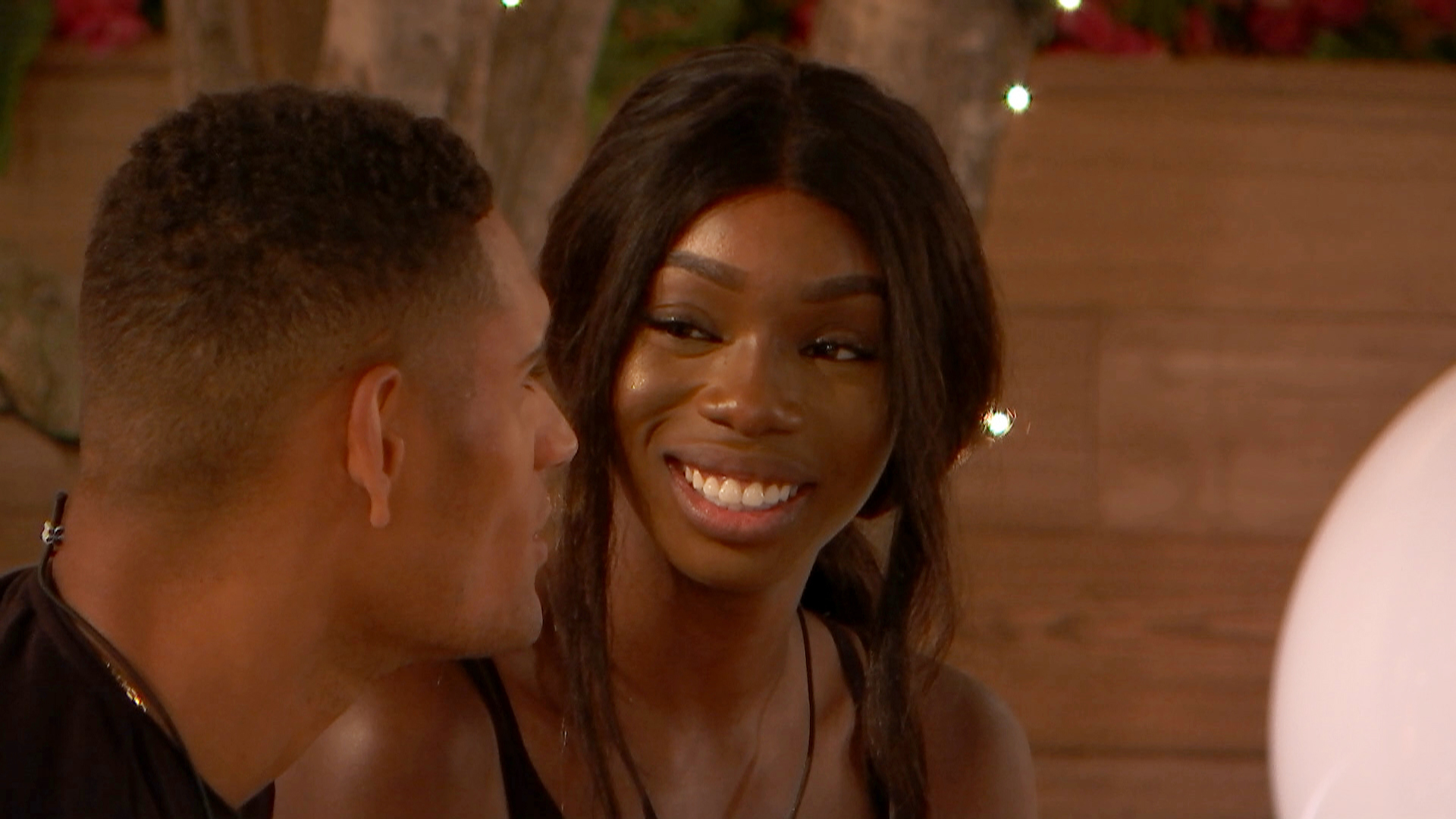 Anton Tries To Woo Anna But It Backfires
Anton feels that his luck may have run out with Molly-Mae as her and Tommy grow closer. He speaks to Anna and says "You look amazing tonight as always. You know I value you so much in here. You're my favourite girl in here."
Anton adds "Obviously Molly has come in and she is very much my type. You know that. I don't want you to feel like you're vulnerable in here. As long as I'm in here, I've got your back."
Anna replies "Thank you babe. Obviously, I want you to find someone.
Anton says "As much as Molly is my type, she's beautiful from the outside-in, you're beautiful on the inside and out. You're not necessarily my absolute type on paper but Molly, who is someone who is my type, I still wouldn't want to be with someone like that."
Anna reflects on her conversation with Anton in the Beach Hut. She says "I don't know whether to take that as a compliment or not."
Anton says "I'm not saying that we'll ever turn into something romantic but I just want to pick up where we left off before the recoupling."
Anton seems keen that he and Anna might stick together.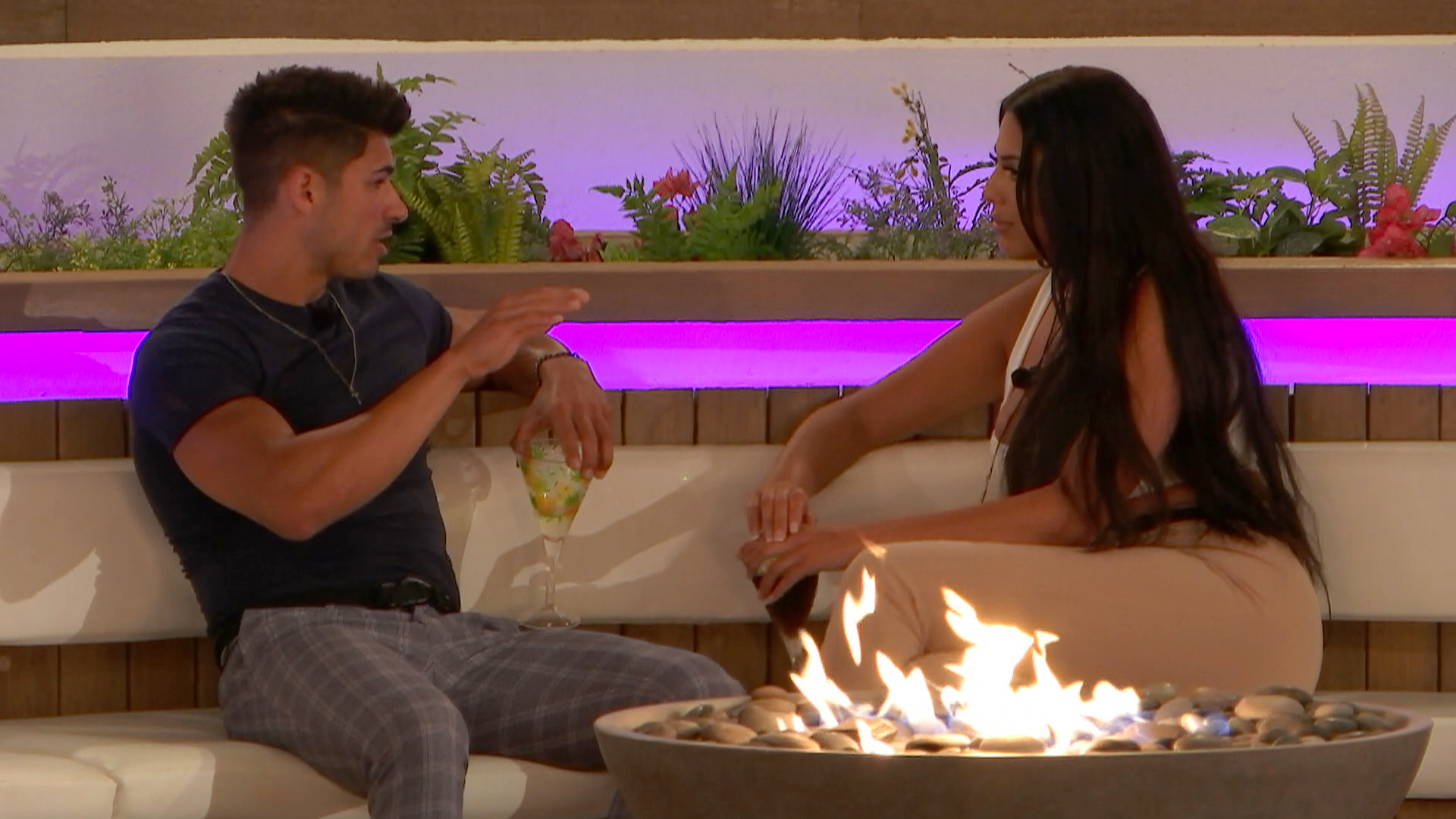 Later Anna fills Amber, Yewande and Amy in on her recent chat with Anton and explains how she thinks he put his foot in it. Amber's reaction is "He is such a fool."
In the Beach Hut, Anna says "If Anton liked me, he wouldn't have been hitting on Molly. So, he doesn't like me. I don't know what he was trying to say. It was confusing me."
Michael and Amber are keen to speak to Anton about his conversation with Anna.
Amber says "Why did you go over and say 'Molly-Mae is my type, that is what I want appearance wise but personality-wise you [Anna]'?
Michael adds "You didn't think when you spoke."
Anton is genuinely perplexed. He says "I didn't mean it like that."
Michael says "It's a bad way to put it across to her."
Anton genuinely seems surprised that Anna has been offended by what he had to say. He says "I thought the chat went well."
Anton later reflects in the Beach Hut. He says "I'm starting to realise this is why I can't get a girl in this villa."
Will Anton be able to smooth things over with Anna?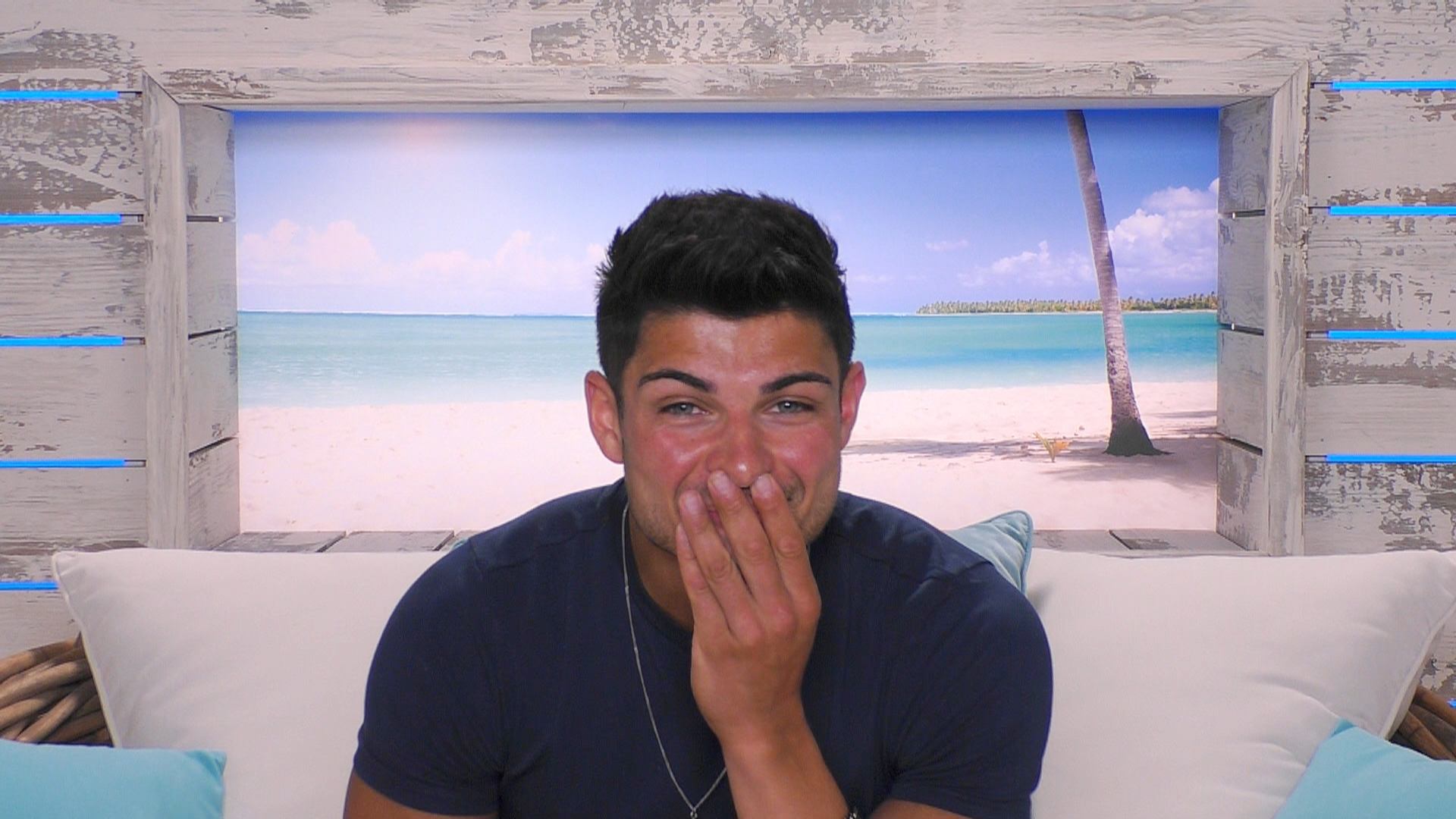 Two New Girls Arrive And Go Dating
The Islanders relax in the garden but an incoming text is about to ruffle a few feathers.
Anton receives a text which reads "Boys. Tonight, two new girls will enter the villa. They have chosen three boys they want to date. Each girl has chosen one boy to prepare a starter, one boy to prepare the main course and one to prepare the dessert. #dishydates #makeamealofit #hungryeyes."
One by one the boys that have been chosen by Maura and Elma receive a text telling them which course they'll be preparing.
Maura has chosen Tommy to prepare her starter, Danny to prepare her main course and Michael to prepare her dessert.
Elma has chosen Danny to prepare her starter, Anton to prepare her main course and Tommy to prepare her dessert.
It's apparent that some of the girls are starting to feel the heat as the boys they're getting to know are about to go on dates.
In the Beach Hut Molly-Mae reflects on the recent news. She says "It's just typical isn't it? Me and Tommy have been doing really well the last few days."
Similarly, in the Beach Hut, Amber says "Yes, I'm a little bit bothered. No, I am really bothered! But I can't let anyone else see that."
Yewande also says in the Beach Hut "Danny got two dates!"
However, it looks as if someone is ecstatic at the thought of two new girls entering the villa. In the Beach Hut, Anton says "My prayers have been answered finally! I'm absolutely buzzing about it."
Prior to his date, Tommy asks Molly-Mae "Can you do my eyebrows?"
Molly-Mae is shocked at Tommy's request. She says "I'm not doing your eyebrows! For you to go on a date with someone else? Yeah sure!"
Tommy says "So, you're going to leave me with a monobrow?"
Molly-Mae says "Yes!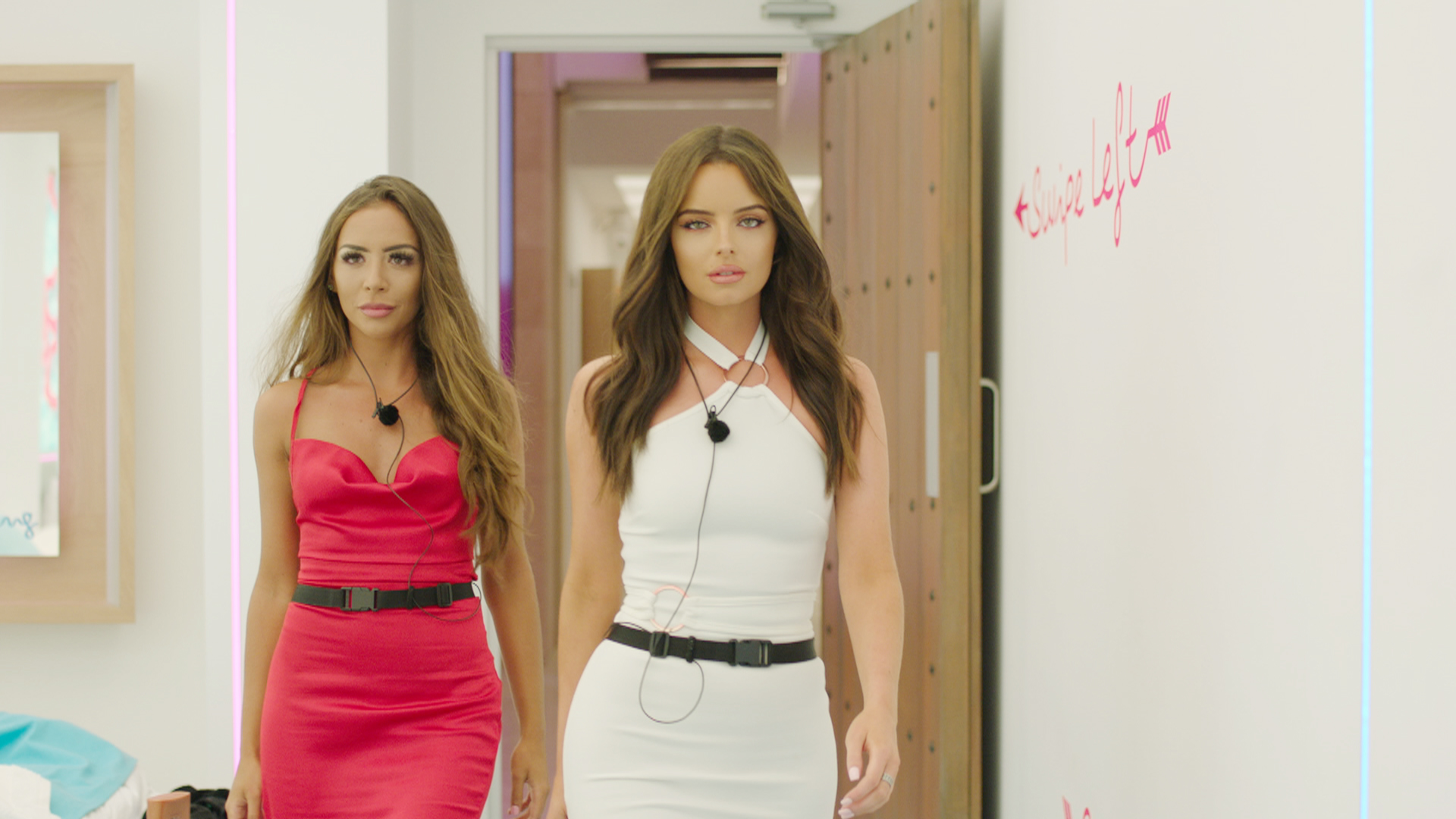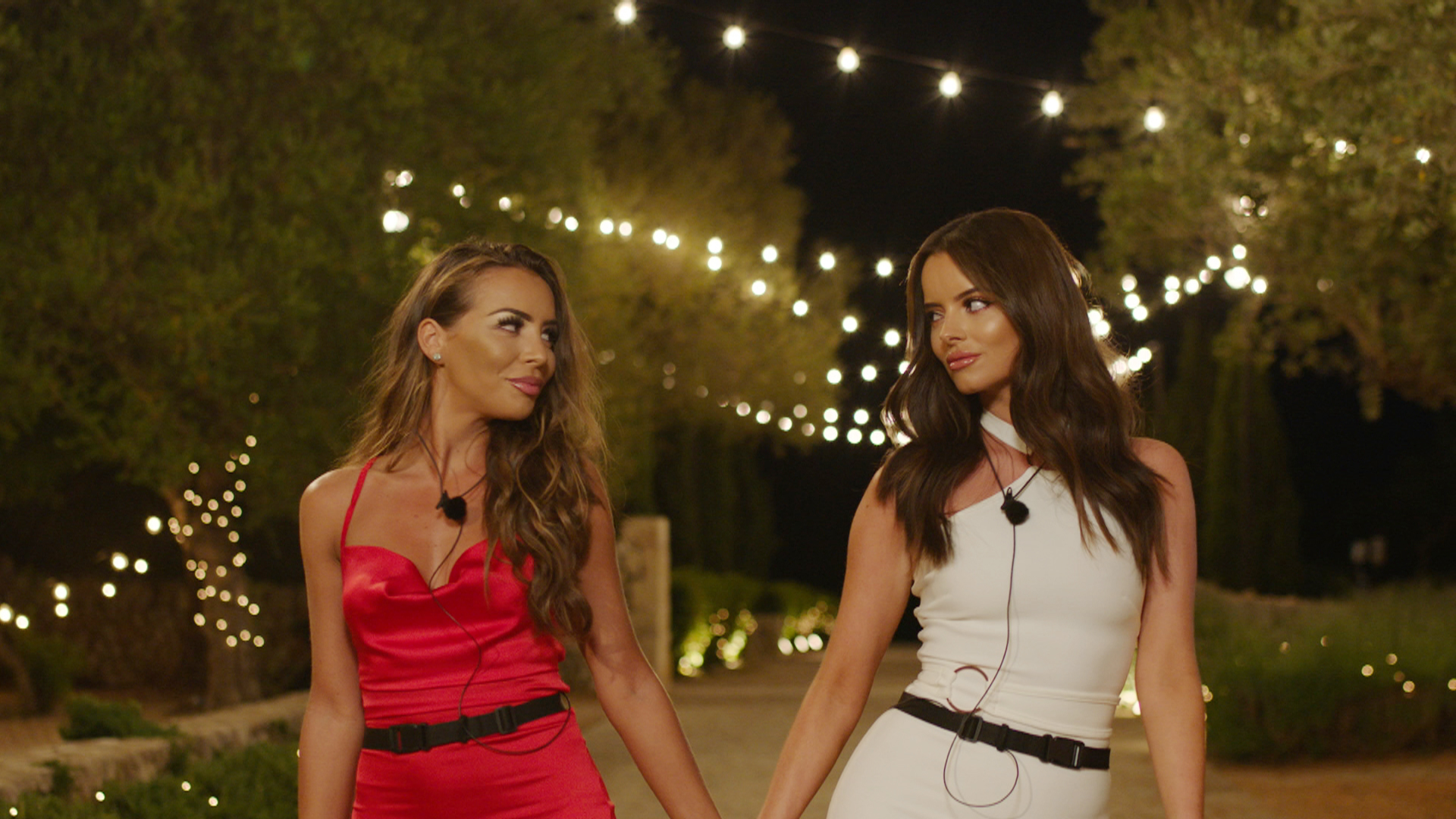 Danny, Tommy, Anton and Michael get ready for their dates and then head to the kitchen to get cooking, while the rest of the Islanders watch from the terrace.
Maura and Elma make their entrance and are greeted by Danny, Tommy, Anton and Michael in the garden. Evidently, the boys are impressed by the new arrivals.
Shortly after, Tommy sits down to enjoy a starter with Maura. Quickly the pair realise they have something in common. Tommy says "Where in Ireland are you from?"
Maura says "County Longford. Have you heard of it?"
Tommy says "Yeah. I've got Irish in me."
Maura says "And you're a boxer? You know I'm a ring girl."
Tommy later says "You look absolutely stunning."
Over at Danny and Elma's table, Danny is keen to know why Elma choose him for a date.
Elma says "I don't really have a type as such. I usually go more for personality and you do seem really chilled and cool. But I do go for broad, tall guys and you tick those boxes. You also seem quite mysterious. There is something about you."
Maura and Elma's dates with Tommy and Danny come to an end. Tommy heads back over to the kitchen and says to Anton "I could look into those eyes all day."
It's clear that the new arrivals are already sending shockwaves through the villa.
As the show ends on the starters, what does Maura and Elma's arrival mean for the Islanders? And which boys have caught their eye?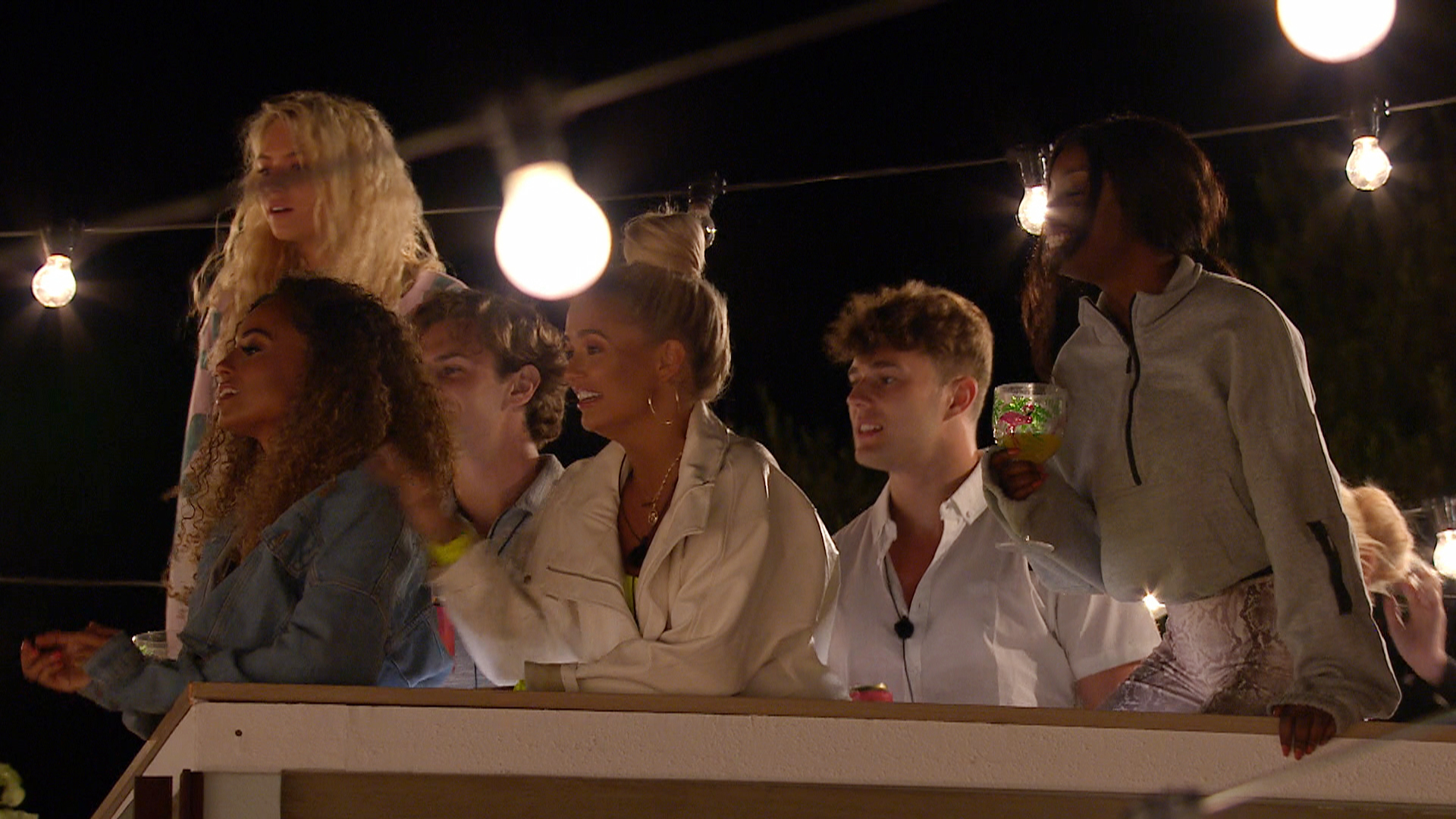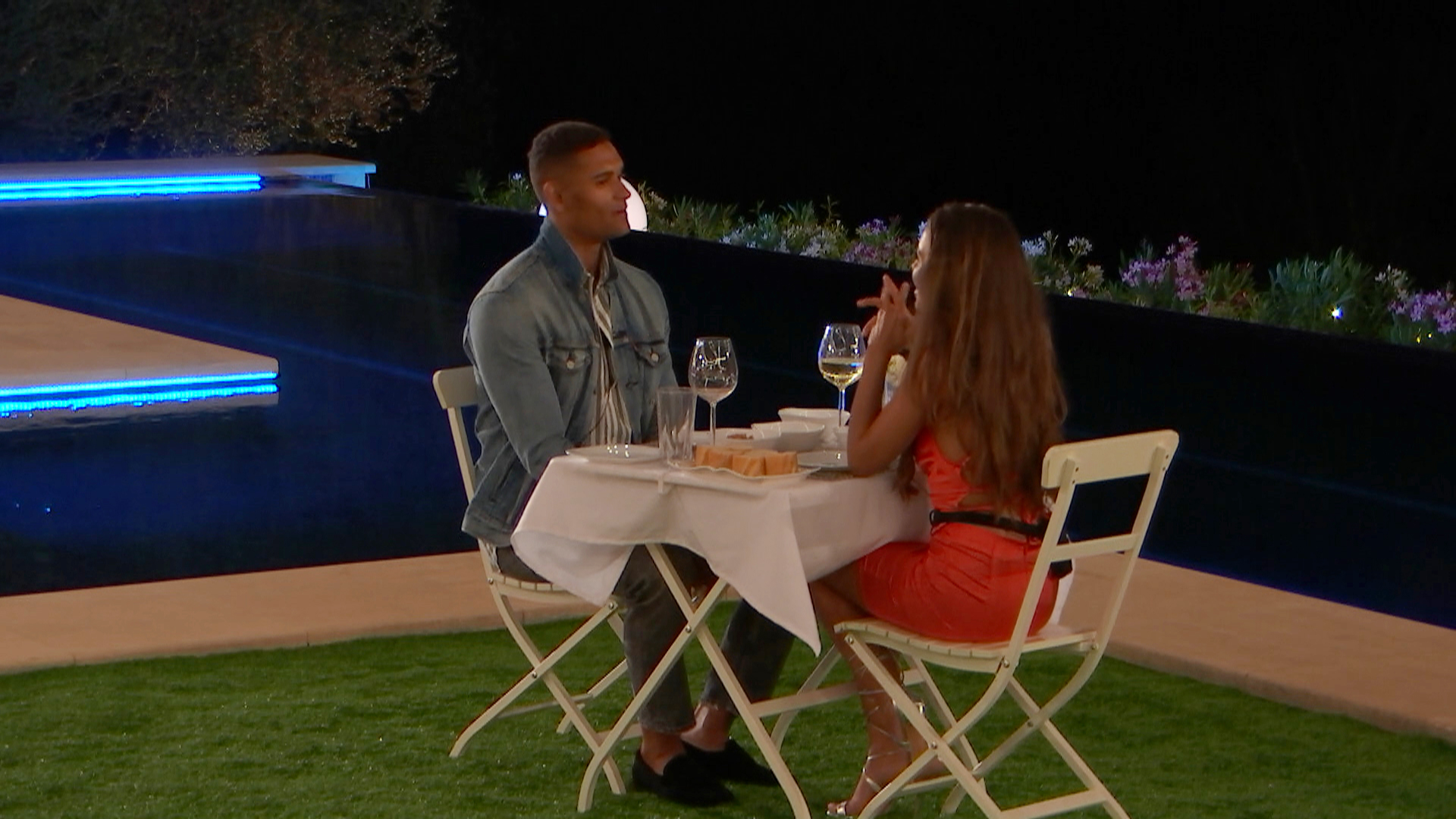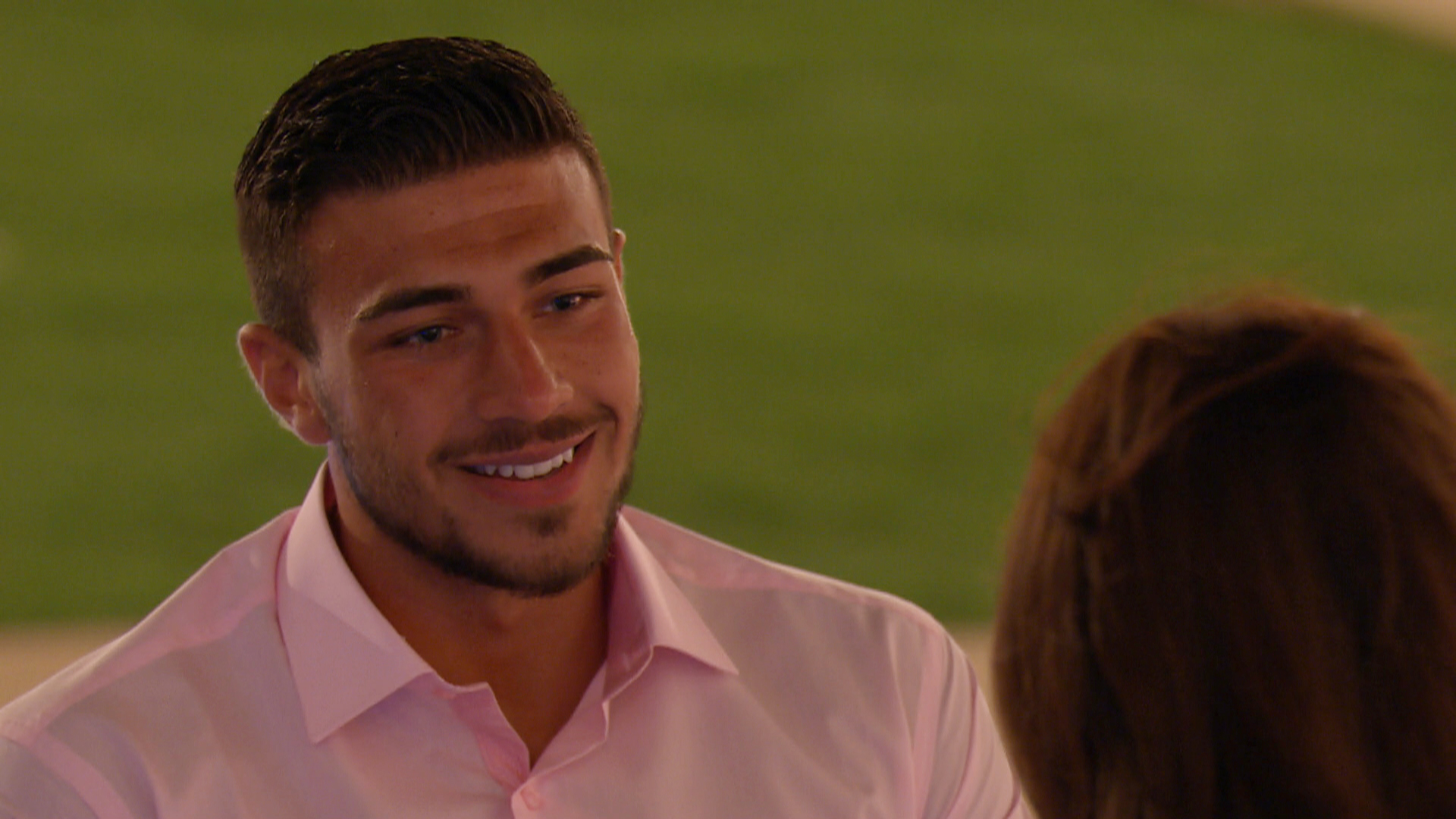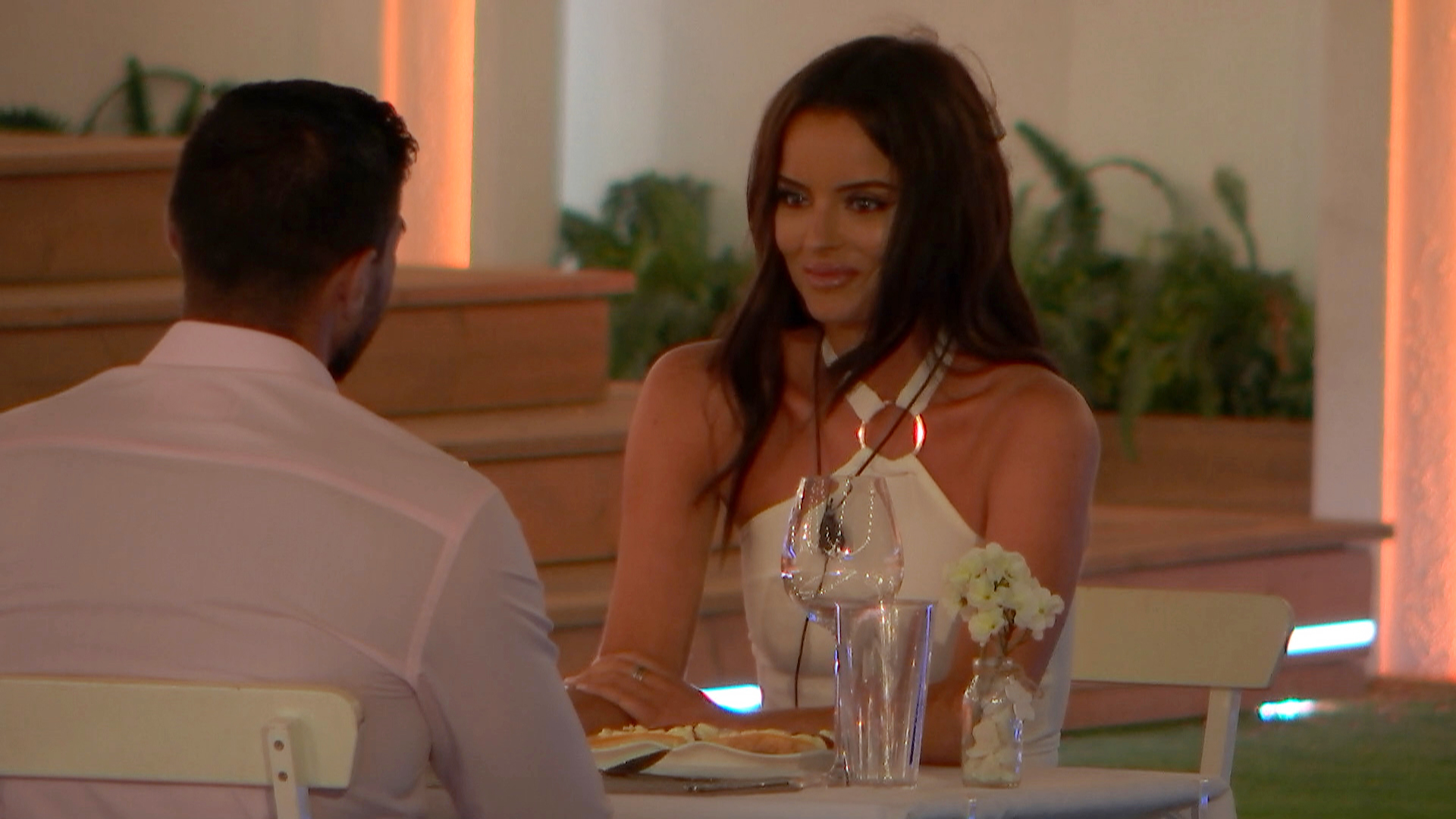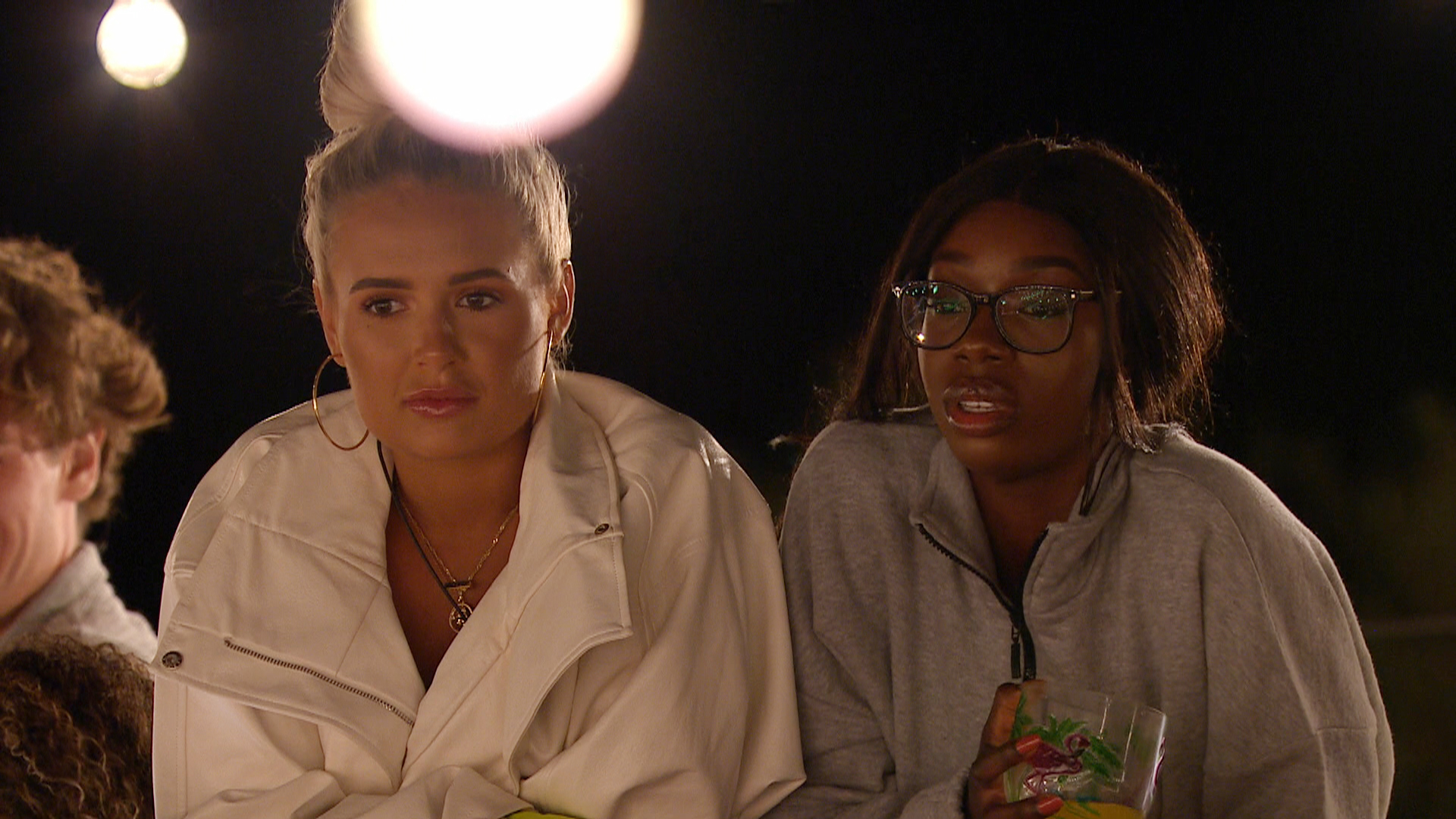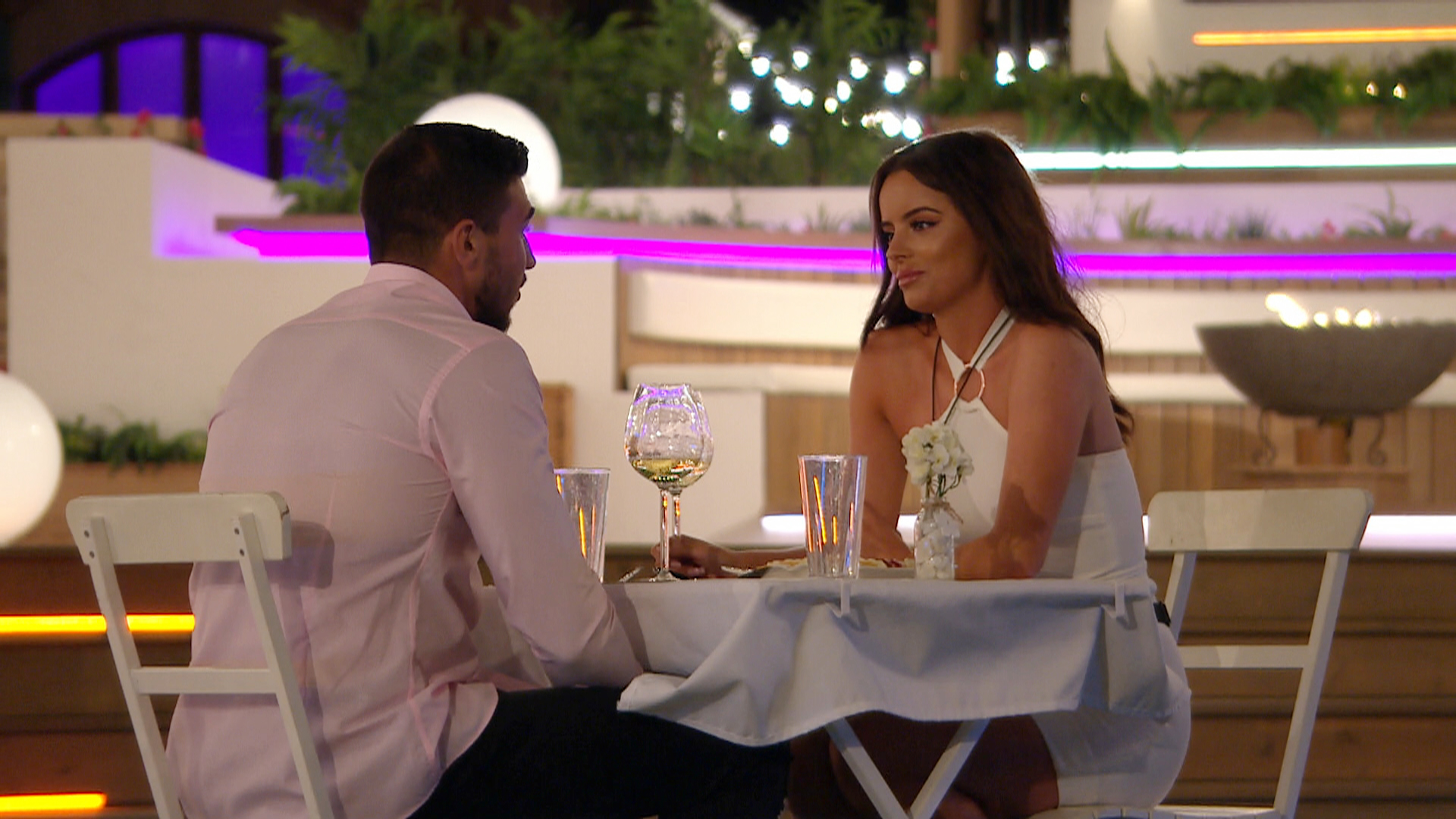 Elsewhere, Love Island bosses have confirmed that 'leaked messages' claiming Sherif Lanre was kicked out after fighting with Anton are fake.
Read more on that story here.
Love Island continues on Virgin Media Two at 9pm.
Follow @98FM on Twitter for the latest Dublin news