Ant McPartlin and Declan Donnelly are longtime friends and co-hosts and now it turns out that the presenting duo are also related!
The pair appeared on Monday's edition of Ant & Dec's DNA Journey.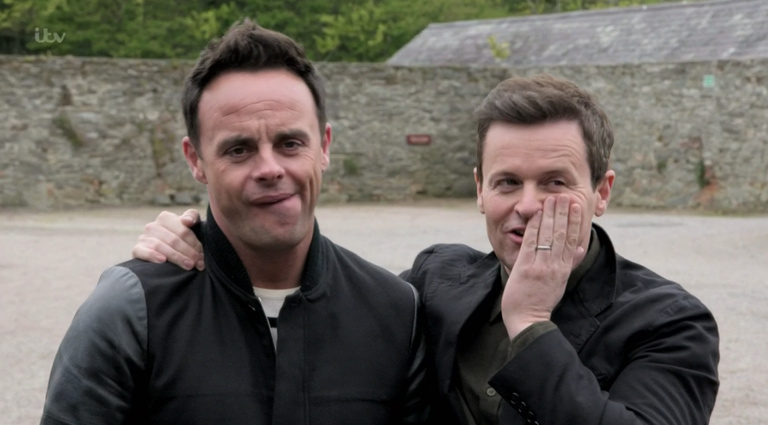 And the end of the show, their journey came to an end in Ireland where they gasped in shock as they found out they both carry the same DNA marker S660.
This marker traces all the way back to a Viking warrior, who died aged 20 over 1000 years ago.
So, while they are very distant relations, the duo can now officially get away with calling each other cousins.
The pair branded the news 'the best thing ever'.
Hello you lovely lot. Thanks again for your feedback. Glad you enjoyed watching it as much as we did making it....now, where's my cousin...I need sun cream on my back. Declan!!!!!! ☀️
A#DNAjourney

— antanddec (@antanddec) November 11, 2019
Viewers have also shared their delight on Twitter.
Finding out that ant and dec are actually related has made my day☺️@antanddec #DNAjourney pic.twitter.com/Tm9nhyzMZZ

— (@LucyGrant99) November 11, 2019
I knew @antanddec would be related!! Genuinely can't believe it. After all these years of them knowing one another and working together, how amazing is that?! #DNAjourney

— Stephanie Jones (@xSteph_Jonesx) November 11, 2019
Me after finding out @antanddec are related

❤️#DNAJourney pic.twitter.com/k2ggZFs10T

— Abiee Oliver (@AbieeOliver) November 11, 2019
Ant and Dec return to host I'm A Celebrity 2019 which kicks off on ITV on Sunday, November 17th.
Check out the full line-up here.
Follow @98FM on Twitter for the latest Dublin news