After months of speculation, a Sister Sister reboot has officially been confirmed. Jackée Harry, who played Lisa on the hit show, revealed the news to US talk show host Steve Harvey this week.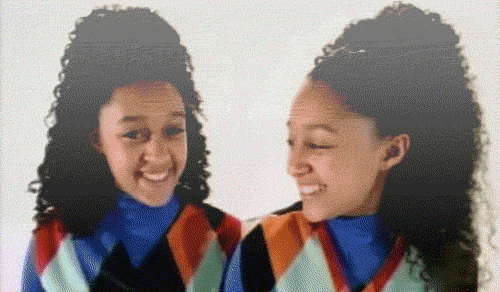 Harry said: "Yeah, it's happening! I'm excited. Tia and Tamera, they're my babies, too. They won't leave me alone. I can't get rid of none of these women! None of them!"
When asked about what plot the show would have, she said:
"I think I would want it to pick up with where our lives are now. We're married with kids. But I definitely would want it to focus on the power of sisterhood. How wonderful and amazing that sisterhood and that relationship can be. How it helps you in whatever trials and tribulations you are in. When you have the sisterhood and that bond, that is so beautiful."
The sitcom, which aired for six seasons between 1994 and 1999, told the story of identical twins (Tia and Tamera Mowry) who were separated at birth. After a chance meeting in a shopping mall, the twins don't want to be separated and end up living together with their adopted parents.
We can't wait!