Dublin-based pilots at Ryanair have been blocked from going on strike this Thursday and Friday.
The High Court has granted the airline an injunction to stop this week's work stoppage by around 180 workers.
It means IALPA/FORSA members would be in breach of a court order if their strike goes ahead.
The workers wanted to strike in a row over pay.
Ryanair has welcomed the court's decision, and said it will "come as a huge relief to thousands of Irish passengers".
The company has called on the trade union involved to re-enter talks to settle the pay dispute.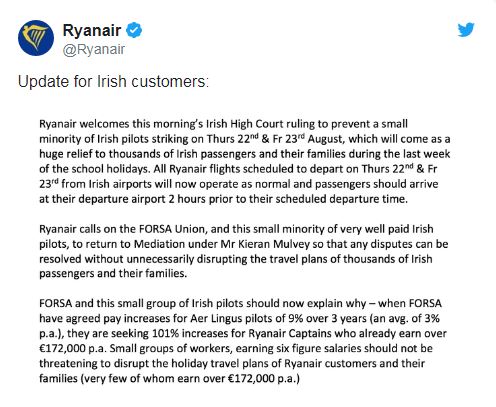 More to follow...