Some Dublin soup kitchens are at risk of closure due to health and safety concerns.
Volunteer Soup Runs operates around 15 to 20 services across the city to deliver food, clothing and toiletries to the homeless community.
The service works by regular at-home-cooks cooking extra meals and donating them to be distributed in areas such as Grafton Street.
The service has been in operation for five years and organisers say they've had no interaction before with the HSE or Environmental Health.
However recently when volunteers turned up to set up their stand, HSE inspectors were waiting for them.
Denise Carroll from the Homeless Street Café says the inspectors asked them a number of questions.
"I was hoping that there would be a grey area that we would fall into, not being a charity, not being a food business. But unfortunately we did receive a letter  to say that we were in breach of a number of regulations."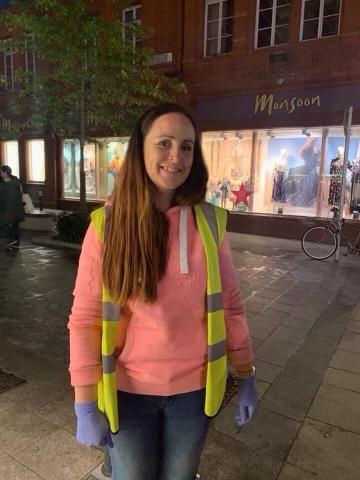 The letter went on to say that the group would be re-inspected and the operation may be shut down.
"We're being enforced with the same type of regulations that food businesses and profit making business adhere to, who have those resources." say Denise.
The group says they will engage with inspectors but they want to appeal to the better nature of the HSE, Environmental Health and Dublin City Council.
"We're doing a job here that the Government is failing to do. If they want to do it, absolutely off you go. If not, why don't you help us to do. But at the very least, why don't you just leave us alone to do it."
One man who is a regular at the soup kitchen told our reporter that he thinks the situation is silly.
"They're going our their way to help us. They're doing it all voluntarily."
"They're doing a great job, doing no harm and doing a better job than the Government".