Brexit and climate change have been the biggest influences on Budget 2020.
The Finance Minister has announced the Budget for next year, stressing that he's tried to Brexit-proof the state's savings account.
That means no tax cuts for workers, and very limited increases in social welfare benefits.
If the UK crashes out of the EU without a deal, millions of euro will be released to secure at-risk Irish jobs and businesses.
Budget 2020: What Are We Getting?
Taxes
With no "across the board" tax cuts, workers aren't really getting anything in Budget 2020.
However, those on social welfare benefits will get a 100% Christmas bonus this year.
The Living Alone allowance will increase by €5.
The One Parent Family Payment going up by €15, and €10 for working family payment.
Increases in qualified child payment by a further 3 euro for over 12s and 2 euro for under 12s.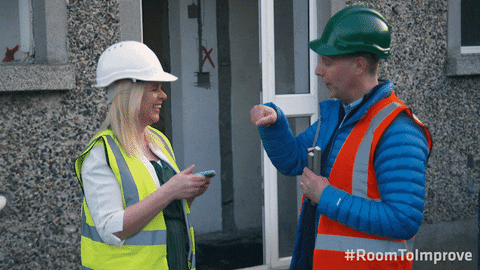 Housing & Homelessness
An extra €20m is being set aside for homeless services, while €1.1bn will support the building of more social and affordable homes.
The Residential Tenancies Board is getting an extra €2m to help it keep rogue landlords in check, and bring rents down.
The Help to Buy scheme for first-time buyers is staying as it is, and is being extended until 2021.
Health
Spending in the health service will increase again next year, to a record €17.4bn.
All under 8s will be able to see a GP for free, while no child under the age of six will have to pay for the dentist.
Those with medical cards will pay 50c less for a prescription, while those with a Drug Payment Scheme will pay €10 less a month.
56,000 more people will get medical cards, as more over 70s are made eligible for free GP visits.
There will be 1 million additional home help hours.
Education
150 new teaching posts and 1.9 billion investment in special education
400 teaching posts to support those with special educational needs and 1,000 SNAs
Extra 54 million for early learning and childcare
There will also be funding made available to hire "up to" 700 new Gardai.
Budget 2020: What Are We Giving?
"Climate change is without doubt our defining challenge", the Finance Minister told the Dail.
That means we will be paying more for fuels that harm the environment.
From midnight tonight, the carbon tax on petrol and diesel will rise.
It will also increase on home-heating fuels, but not until after this winter.
The price of a packet of cigarettes will rise by 50c from midnight tonight.
John Mallon from the smokers group, Forest, asking "why this is necessary, I don't know".
Follow @98FM on Twitter for the latest Dublin news