It also stars Nicole Kidman
Netflix is releasing a new musical called The Prom, featuring a host of famous faces.
Directed by Ryan Murphy, The Prom promises to be a joyous adaptation of the Tony-nominated Broadway musical on which it is based.
The movie musical stars Meryl Streep, Nicole Kidman and James Corden.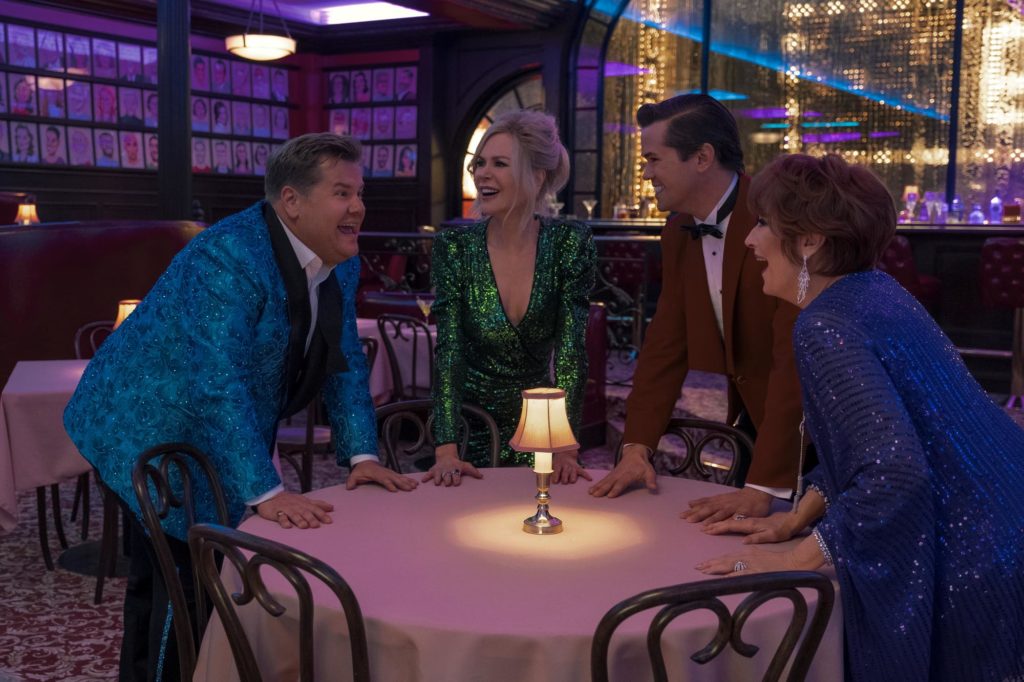 The Prom tells the story of four Broadway performers who try to revive their careers by travelling to a conservative small town in Indiana to support a lesbian student who is unable to bring her girlfriend to the high school prom.
However, when their celebrity activism backfires, the foursome find their lives turned upside down as they strive to give them the night of their lives.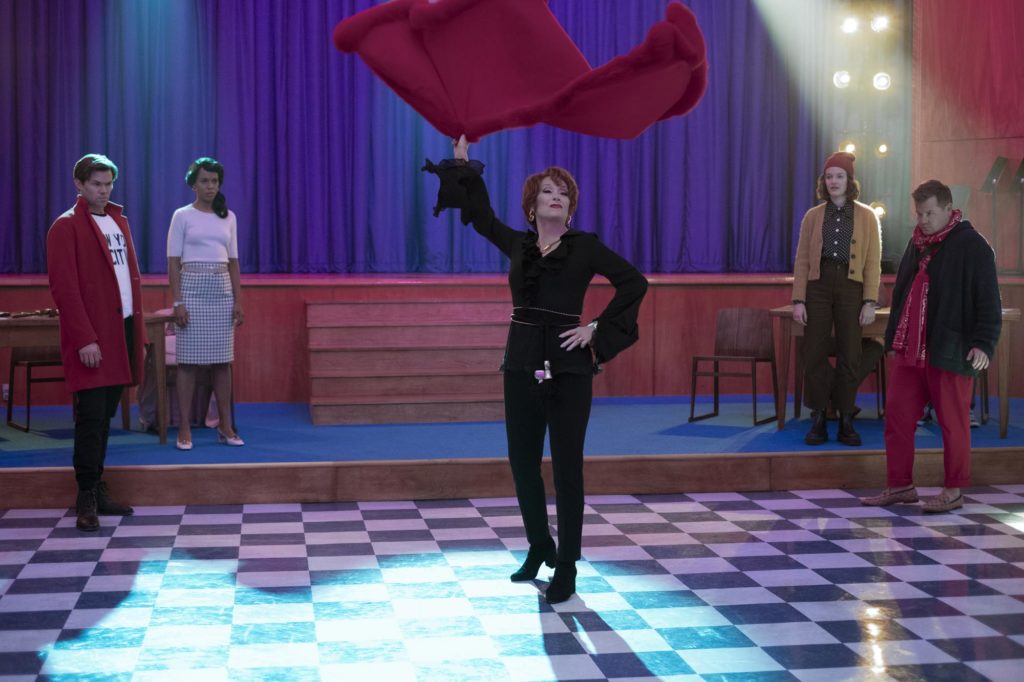 "The character is a big asshole"
This is Meryl Streep's first role in a movie musical since 2018's Mamma Mia!: Here We Go Again.
"It just had some of the juju of Mamma Mia!," Streep recently told The Hollywood Reporter of the film and her character.
"Because it's just.... you've got to have some fun. This is based on a real thing that happened to kids in Indiana, and has a happy ending, everything we dream of in 2020. I wanted to do it.
"So, the character is a big asshole. I tried very hard to bring that part of me forward."
It's been a busy year for Ryan Murphy, having released his One Flew Over The Cuckoo's Nest prequel Ratched on Netflix.
The Prom comes to Netflix on December 11.