Great Pink Run
Breast Cancer Ireland is calling on you to join their pink tribe this October 16th & 17th.
Along with Glanbia and the Joe Duffy Group, they want to turn the globe pink and raise vital funds for breast cancer research.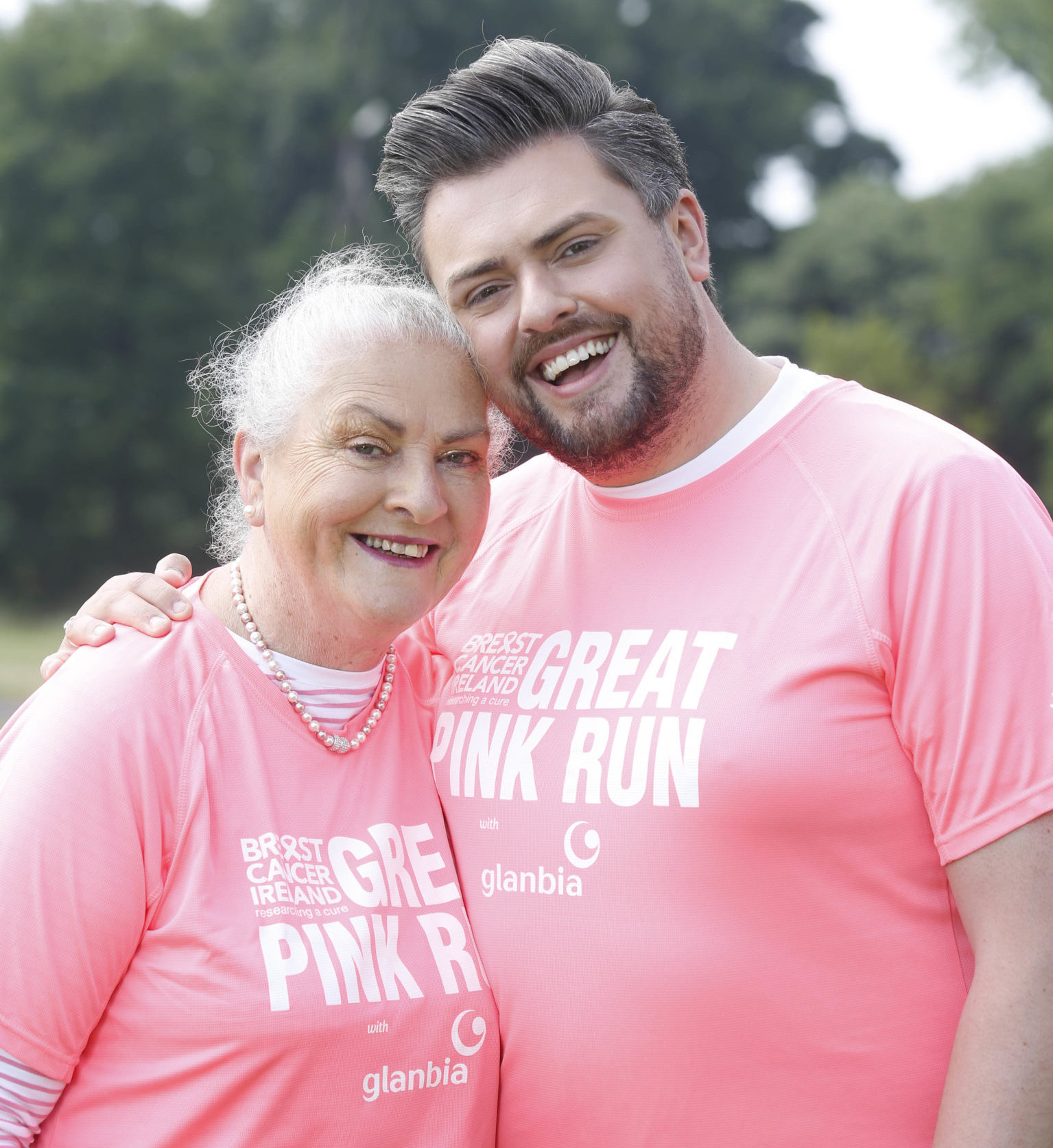 On October 16th & 17th, grab all your friends and family and track your kilometres, whether walking, jogging, toddling, wheeling or running.
The goal is to collectively travel the circumference of the globe, a whole 40,700km!
Registrations for the event are open now on www.greatpinkrun.ie.
 

View this post on Instagram

 
All proceeds from the weekend will help to fund research, good breast health education and nationwide awareness programmes for Breast Cancer Ireland.
Consistent and intensive breast cancer research is vital in advancing a cure to what can be a devastating disease.
This year's funding will be focused on two specific areas;
Continued investment into metastatic disease research, an ever challenging area in need of significant support.
Investment in driving progression and speed of scientific discovery from research settings into clinical trials.
Most importantly, your fundraising will go towards helping real-life people like Ann.
Ann's Story
Dublin-born Ann Eble is a Breast Cancer Ireland Patient Supporter and Great Pink Run Ambassador.
Ann was 48 years old when she was diagnosed with breast cancer in 2013.
The following day, Ann went to her GP and was sent to the Breast Clinic.
Anna remembers looking to breast surgeon Prof Arnold Hill for reassurance.
He said, 'Ann you will be fine. I promise I will look after you', and from that day to this, I have put my faith in that man."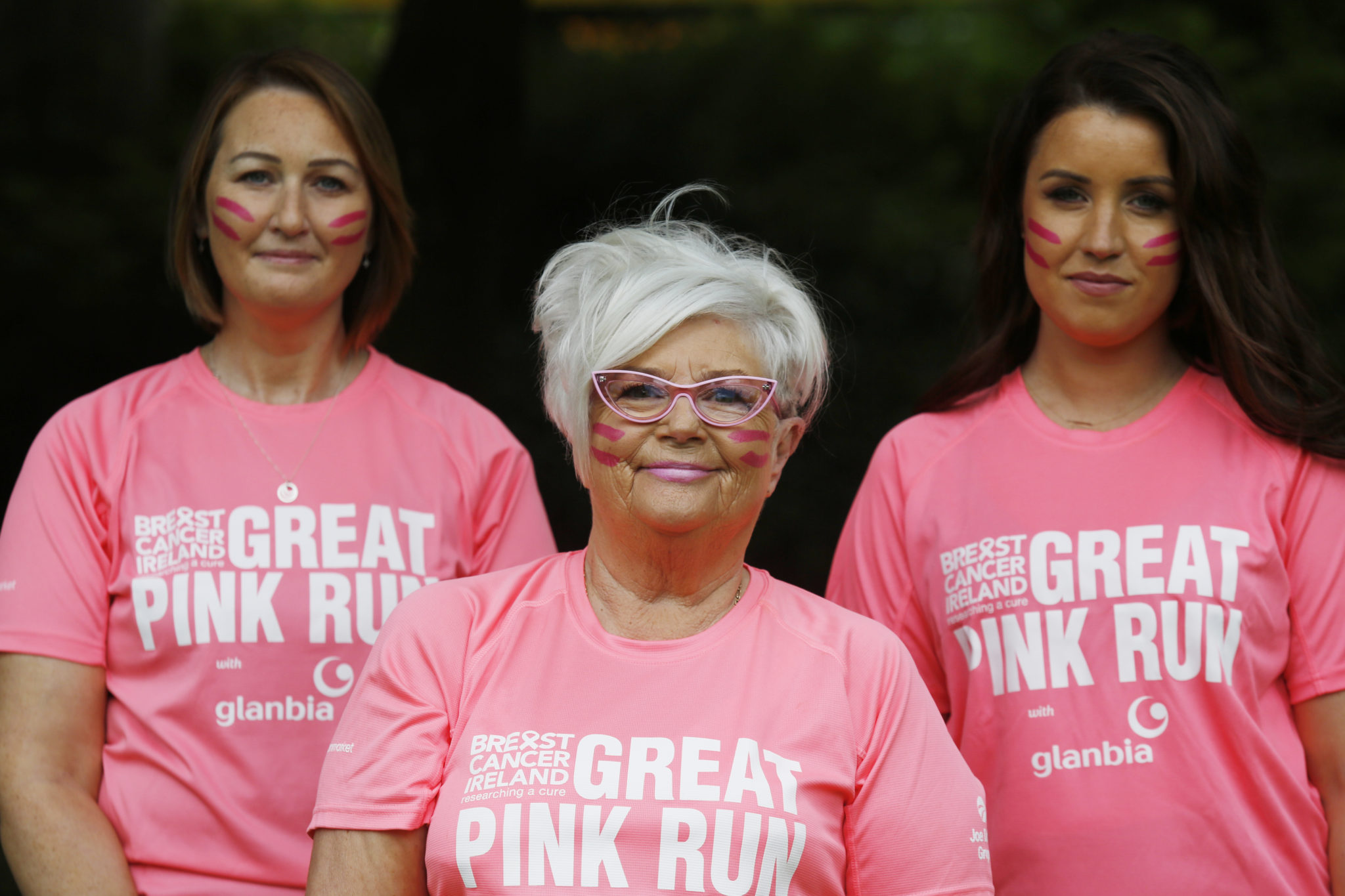 Ann says that her loved ones "put on a brave face for me. As a family, we have been through a lot of tragedy, so I think we have learned how to cope with things."
Ann continued to work throughout her treatment. "I would get the chemo on a Monday, I would work Friday, Saturday and Sunday. It was a great distraction, having to get up in the mornings, get dressed and ready."
Ann had a mastectomy and six months of chemotherapy.
She recalls the doctor seeing her after the operation and saying 'We got it – it was stage 3.'
What got her through the bad days, she says, was "positive thinking. I didn't think about tomorrow, I thought only about today."
Inevitably, breast cancer has changed the way she looks at life – to a certain extent. "I didn't change my diet. What I have learned is to live for today."
There is no point, she advises, in asking 'why me?' The advice she says she would give to women who are recently diagnosed is "get your mind right, and trust the experts. I am alive because of them."
Ten years later, Ann went on to beat breast cancer for a second time in 2016, and once again at that time put her faith in the wonders of treatment advancements and in Professor Hill.
Ann wants people to know that it is possible to lead a wonderful and full life post cancer treatment, and also highlights that early detection is absolutely key.
View this post on Instagram

 
How to get involved
Breast Cancer Ireland is asking people all over the globe to come together to support people just like Ann.
No matter your age or fitness level you can register here.
Then, on October 16th & 17th get moving and use a phone or app to track your kilometres.
Upload your distances to the website and help turn the globe pink!
Don't forget to get involved in the fun on social media too and share your photos and videos with #greatpinkrun.
 

View this post on Instagram