Eight months after the bombshell Oprah interview
Meghan Markle is back flexing her acting muscles after a visit to the set of Ellen.
The former royal sat down with Ellen DeGeneres to talk about life, and prank the unsuspecting public.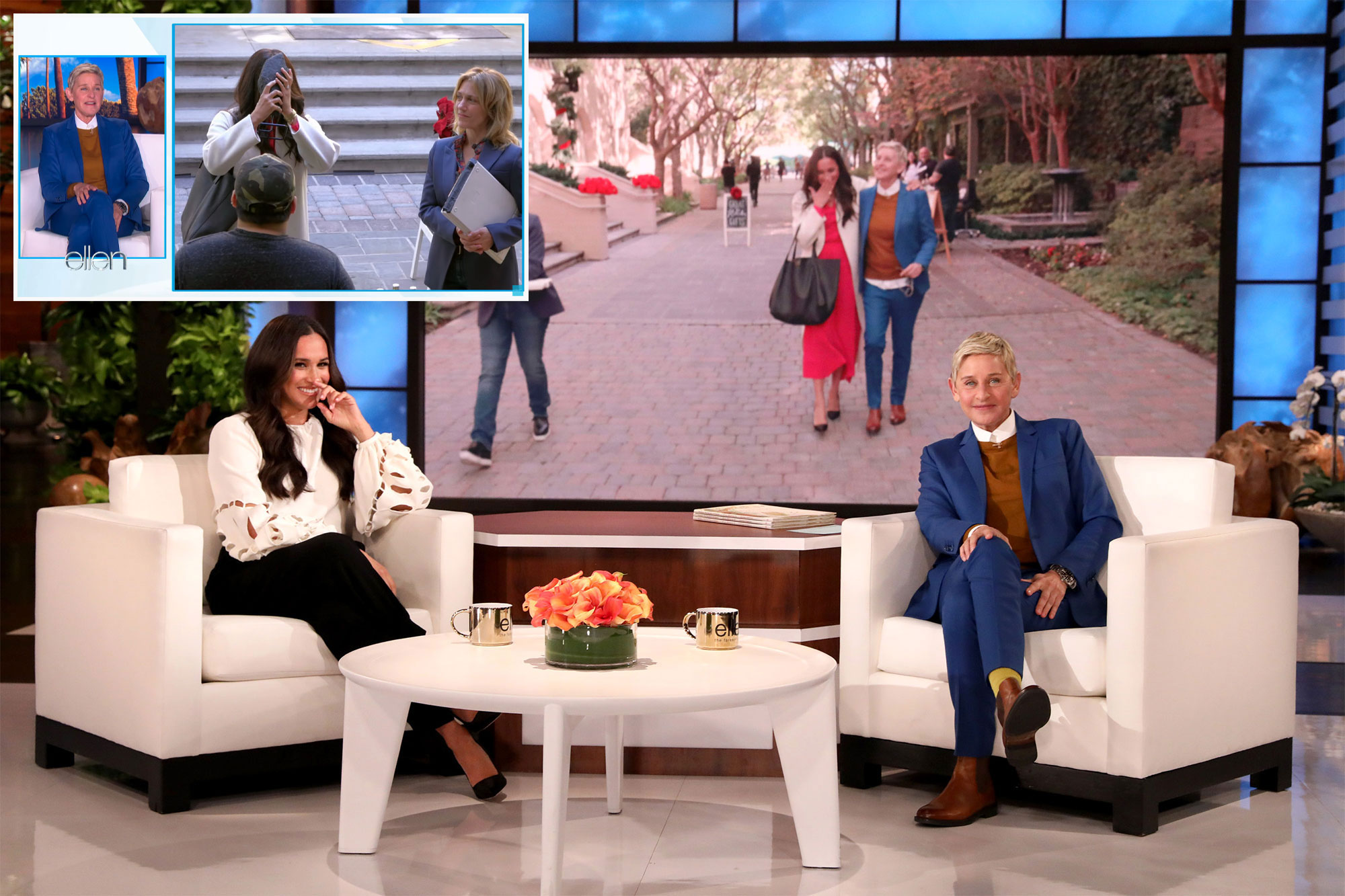 For the show, Markle pranked vendors at the Warner Bros. lot, while DeGeneres gave her orders via an earpiece.
The host had Markle say she had healing powers and hold a crystal to her head cookie, and sing an improvised song while wearing animal ears.
You can watch a clip below or by clicking here.
The Duchess Of Sussex also gave a rare insight into life at home with her children Archie and Lillibet, sharing herself and Prince Harry were "happy" living in California.
Meghan also confided how she and the duke attended a Halloween party disguised in costumes when they were dating to enjoy "one final night on the town" before their romance was revealed.
They were joined by Harry's cousin, Princess Eugenie and now-husband, Jack Brooksbank, who were visiting them in Toronto, Canada.
"The four of us snuck out in Halloween costumes to just have one fun night on the town before it was out in the world that we were a couple," Markle said.
"It was a post-apocalypse theme. So we had all this very bizarre costuming on and we were able to just sort of have one final fun night out."
Follow @98FM online for all the latest news