It looks like a Girls Aloud reunion could be happening.
Nadine Coyle has confirmed the girl band could be getting back together to mark their 20th anniversary.
The five-piece are reportedly planning to embark on a nationwide tour in 2022 to mark two decades since their career began.
Girls Aloud - which consists of Nadine, Cheryl Tweedy, Sarah Harding, Nicola Roberts and, Kimberley Walsh - were formed on Pop Stars: The Rivals back in 2002.
Nadine Spills The News To Angela Scanlon
Coyle confirmed the exciting news on Angela Scanlon's podcast, 'Thanks A Million'.
'There's been loads of conversations and people now are getting in contact, like, "What do we do?" It's still early.
'I'm 34 years old so, to think that I've been doing anything for 20 years is shocking, isn't it?', Nadine said.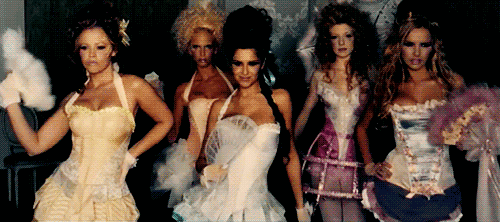 It's predicted Girls Aloud could make millions if they join forces to embark on a tour and release new music.
The group - which is responsible for hits like The Sound Of The Underground, The Promise and Love Machine - went on hiatus in 2009.
The band reunited in 2012 for their 10th anniversary and released new music.