Want to win a huge amount of cash? 98FM's Secret Sound is worth over €7,000!
Cooper & Luke give you a chance to play every morning after 7am on 98FM's Big Breakfast!
Each day it's not guessed correctly, we 'll add €50 to the jackpot.
How To Enter 98FM's Secret Sound
It's so simple to enter! When you hear the lads play the Secret Sound, text Sound plus your name and details to 0877989898.
Make sure you don't include your guess in the text.
Cooper and Luke will call back two listeners at random to take a guess live on air.
Incorrect Guesses
Check out a full list of all of the incorrect guesses so far here.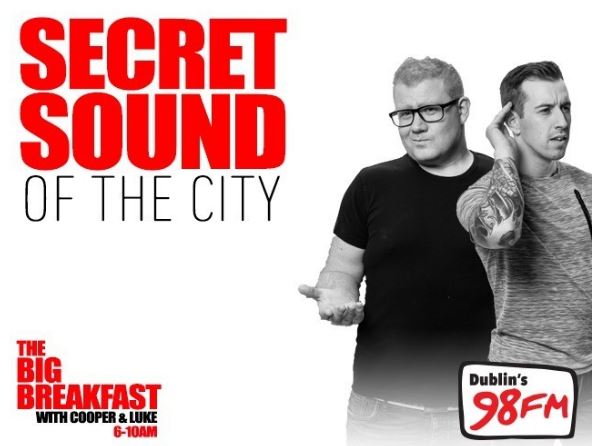 Follow @98FM on Twitter for the latest Dublin news.