Looking for something to do this weekend? We've teamed up with Dublin Gazette to bring you the best events on in the city over the coming days. 
Irish Cocktail Party
Great Irish Beverages will be holding an Irish Cocktail Party this weekend and next, in celebration of Irish Cocktail Month during October.
The Irish Cocktail Month is taking place all month, and bars in all 32 counties – including Dublin - are getting on board.
For an entry fee of €25 including booking fee, you can sample four cocktails made with Irish spirits at the Dublin Bar Academy.
There will be a special tasting room where you can taste the Irish-made spirits on their own so that you can all learn about what you're drinking too.
At the parties, there will be cocktails made with Glendalough Double Barrel Irish Whiskey and Wild Irish Gin, Ornabrak Irish Gin and Blackwater Irish Gin.
For more information, search 'Irish Cocktail Party' on Eventbrite.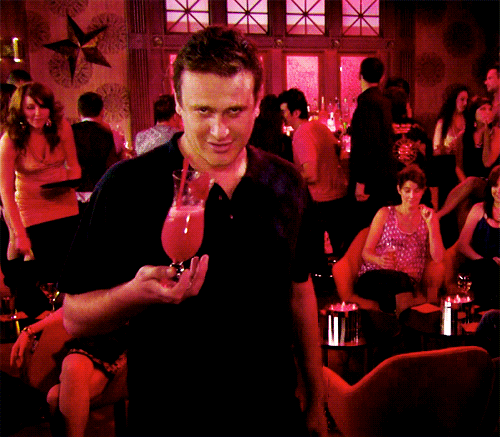 Open House Dublin
Open House Dublin is Ireland's largest architecture festival, inviting everyone to explore their city. It works through a simple but powerful idea: showcasing outstanding architecture for everyone to experience.
Buildings that aren't usually accessible to the public and buildings of architectural merit open their doors for one weekend, with architectural tours provided by expert guides. All OHD tours are completely free!
For a small number of buildings, a lottery registration system operates due to restricted numbers, security or due to the sensitive nature of a building which might make it difficult to get in. However, the majority of the tours are on a first come first served basis, so just turn up during the listed opening times on openhousedublin.com and join the next available tour.
There's over 170 free tours and events, running from October 12th to October 14th.
Dublin Theatre Festival
This weekend is the final weekend of the legendary Dublin Theatre Festival, with a handful of performances still available for audiences to see across the city.
Established in 1957, Dublin Theatre Festival is Europe's longest running theatre festival, running for 3 weeks each autumn, bringing world-class theatre to Dublin. It aims to support artists in creating outstanding work and provide a platform to showcase the best of Irish theatre to the world.
Hamlet, starring the legendary Ruth Negga, is running in the Gate Theatre, while the coming of age End of Eddy is running in the Project Arts Centre. These are just two of the multitude of events running across Dublin's theatres this weekend as part of the festival.
For more information, and full listings, visit dublintheatrefestival.com.
Comic Con Ireland
Calling all gamers, comic enthusiasts, movie buffs and sci-fi and anime enthusiasts, this weekend will see Ireland's version of Comic Con take place at the RDS.
The society will turn into a huge celebration of modern pop culture where you can explore a Comic Village packed with artists and writers, enjoy colourful costumes in the Cosplay Masquerade and meet special guests from the worlds of TV and film.
There'll be the chance to meet stars like Catherine Tate, John Rhys Davies and more across the two day event.
Tickets are available now from comicconireland.com/tickets, priced from €15 to €45.
Vegan afternoon tea
The Wild Sage Bakery will be bringing their signature Vegan Afternoon Tea experience to Platform 61 on South William Street. 
Tickets for the event cost €36, and include three tiers of promised 'deliciousness', tea or coffee and a cocktail. There will be a selection of sweet and savoury baked goods, sandwiches and petit fours on offer, all plant based!  
The bakery promise all will be handmade from scratch with love and using some home-grown herbs and flowers, and with no palm oil either.
For more information on the event, click here. 
Concerts
Friday
Why Don't We @ Bord Gais Energy Theatre - €28
Billy Ocean @ Vicar Street - €50
Black Peaks @ The Grand Social - €16
Saturday
Marti Pellow @ Bord Gais Energy Theatre - €37
The Slow Readers Club @ Button Factory - €18
Sunday
Tom Odell @ Olympia Theatre - €29
Albin Lee Meldau @ Whelan's - €14
Cinema
The below films are out in Irish cinemas this weekend. 
First Man
<iframe width="729" height="410" src="https://www.youtube.com/embed/w4GtJB5WAlQ" frameborder="0" allow="autoplay; encrypted-media" allowfullscreen></iframe>#
Smallfoot 
<iframe width="729" height="410" src="https://www.youtube.com/embed/uBw6EvIxIS8" frameborder="0" allow="autoplay; encrypted-media" allowfullscreen></iframe>
Mandy
<iframe width="729" height="410" src="https://www.youtube.com/embed/rI054ow6KJk" frameborder="0" allow="autoplay; encrypted-media" allowfullscreen></iframe>
This content is brought to you by Dublin Gazette