Looking for something to do this weekend? There are plenty of cool events on in the city over the coming days. 
We've teamed up with Dublin Gazette to bring you the best of what's on in Dublin. 
Karaokalypse, Fibber's – Friday
Fancy yourself as the next singing superstar, but with a bit of an alternative twist? Do you prefer slightly heavier music than the general karaoke offering? Then this is the event for you! Taking place in renowned rock bar Fibber's, just off Parnell Street, Karaokalypse is karaoke with a hard rock twist (not that you'd expect much of, say, Katy Perry at Fibber's). Think sing-a-longs to the likes of Linkin Park, The Hives and Alice In Chains, as opposed to your typical Britney Spears and Justin Bieber. Greet the Karaokalypse's arrival on June 8, with proceedings starting around the 9pm mark. For further information – and even to request some songs – check out the Karaokalypse event page over on Facebook.
Strip & Dip,  Wicklow - Saturday 
Why not take a trip out of Dublin and help raise money for charity? A cancer survivor is hoping to pull off the world's largest skinny dip in Wicklow this Saturday. 
The sixth edition of Strip and Dip takes place in Wicklow on June 9th, all in aid of Aoibheann's Pink Tie - Ireland's National Children's Cancer Charity.
The event was started five years ago by Deirdre Featherstone, who while going through treatment for breast cancer had a brainwave.
Deirdre says " There are a lot of women undertaking this who have been through cancer and of course loads of people who have been affected by it. With our laughter, scars, dodgy boobs or in a lot of cases only one or none, we aim to have the best day."
Organisers say the day is emotional, uplifting and also the best craic
Aoibheanns Pink Tie was set up in 2010 by Mick Rochford and Jimmy Norman after the tragic loss of Jimmy's daughter Aoibheann to cancer aged just 8 years old. 
To get more info and updates, check the event. Or registration here for just €10.
This is a women's only event - Sorry lads!
The UCD Festival, UCD – Saturday
The UCD Festival is back for its third year this Saturday, June 9, with a jam-packed schedule of events on the Belfield campus, including an international food fair and a host of family fun activities. People of all ages are invited to register for tickets to experience this unique festival of creativity, innovation and discovery. The UCD Festival has become the university's flagship event, and is free, with those attending invited for a wonderful day of events, fascinating talks, interactive science exhibitions, workshops and live performances. The one-day event highlights the innovation, creativity and research that happens on campus, providing plenty to choose from in a day of hands-on fun. To register, click here, with access on a first-come, first-serve basis.
Dublin Kite Festival, North Bull Island  - Sunday 
The Dublin Kite Festival returns to Clontarf on Sunday from 11am-5pm. 
An array of kites will be ready to take to the skies and beautify the Dublin skyline with a jumble of colour. There was free entertainment all day long ensuring that attendees enjoyed a carefree Sunday afternoon reliving childhood memories of kite flying whilst having fun with friends and family.
The day also boasts lively music, exciting games, kite making workshops and a kite flying competition!
Check out more info on the event here. 
Yoga and Vegan Festival, Trinity College – Sunday
Dublin's first-ever Yoga and Vegan Festival will take place at Trinity College on June 10. Attendees can participate in yoga and meditation sessions, try out different plant-based foods, try henna body art, enjoy relaxing massages, attend talks on subjects of health and wellbeing, and end the day with some Bollywood dancing. There will also be free yoga classes for children, ensuring a fun family day out. You'll be able to book a yoga session in advance, with each one priced from €4. Tickets will give  unlimited access to the stall area, performance area, children's area and talk area. If you want to attend more than one session, you can just buy more tickets. All children aged below 14 will get free entry to the festival. For tickets, click here.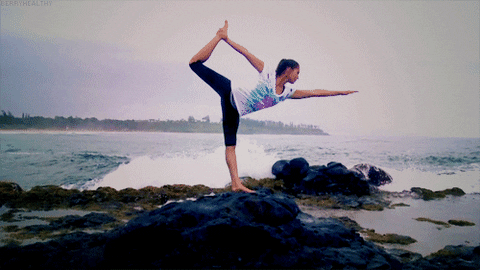 Yoga in the Park, Malahide Castle – Sunday
Yoga in the park returns to Malahide Castle & Gardens this Sunday, June 10, with renowned instructor Sibylle Dallmann leading the main stage. As well as teaching yoga for more than a decade, Sibylle is a meditation teacher and Reiki healer and runs retreats in Bali and Morocco. She has trained in New York, London, Berlin and Dublin and is the author of The Sunday Nudge – a selection of written word articles, created with the intention to help people navigate life with lightness, integrity and grace. Tickets for the event are available on the Eventbrite website (€20 adult early bird, €45 family of three kids and two adults), with proceeds going to nominated charities. Tickets are available here. 
Feasta Sraide, Fingallian's GAA Club. Swords – Sunday
A street feast takes place at Fingallians GAA Club in Swords this Sunday, June 10, from 2pm. The Feasta Sraide community picnic is a free family event to celebrate the Irish language as part of Bliain na Gaeilge. Entertainment will include football and hurling skills, puc fada, face painting, garden games, races, obstacle courses and of course, a giant picnic. Bring your blanket and picnic and try out some of your Irish in a fun, relaxed environment. Beidh fáilte mor roimh ghach duine! For futher information, click here. 
Weekend Gigs
JUNE 8 (Friday)
Kodaline @ Malahide Castle - SOLD OUT 
The Lost Brothers @ Liberty Hall Theatre, €25
I Draw Slow @ Whelan's, €15
Storyfold @ Whelan's (Upstairs), free
Housequake play Prince @ Grand Social, €14
JUNE 9 (Saturday)
David Kitt @ Purty Kitchen, €16
Oh Joy @ Whelan's (Upstairs), €10
Giant Sand @ Whelan's, €25
JUNE 10 (Sunday)
The Magic Numbers @ Whelan's, €20
Taste of Poland (A New Wave) @ Workman's Club, €20
The Dublin Jazz Co-Op @ Workman's Club, €10
Dublin Blues Cartel @ Whelan's, free
This content was brought to you by Dublin Gazette