Looking for something to do this weekend? There are plenty of cool events on in the city over the coming days. 
We've teamed up with Dublin Gazette to bring you the best of what's on in Dublin. 
Darkness Into Light – Saturday
Darkness Into Light has grown from humble beginnings into a global movement dedicated to raising awareness around suicide and self-harm. Funds raised from Darkness Into Light help keep Pieta House's counselling services free to those in need of help. Darkness Into Light is vital to Pieta House for fundraising, for raising awareness and for bringing people together to help eradicate suicide. Walks are taking place in several venues across Dublin, including Marlay Park and Phoenix Park. To find your nearest venue and to register, click here. 
Tayto Park Clubs Weekend – Saturday and Sunday
Tayto Park will host a special Clubs Weekend this weekend. Clubs across the country can enjoy a special discounted entry and unlimited attractions for just €18 per person. Whether it's a swimming, arts and crafts, horse-riding or football club with a minimum of 30 group members, Tayto Park is encouraging club members from all four corners of the country to wear their club colours over the weekend and enjoy the ultimate club day out with their friends and peers. Clubs must pre-book and have the option of including a Special Kid's lunch for just €4.95 per child.
Eurovision, Lighthouse Cinema – Saturday
There's nothing we Irish love more than a decent Eurovision hoolie in the middle of May, preferably with a pint or two in hand – and now that we're actually through to the final, we'll be celebrating 'the Euro' more than usual. This year, the folks at Lighthouse Cinema are going the extra mile – they'll be showcasing this year's Eurovision live from Lisbon on their big screen. Promising a night of 'heckling, cocktails and glitter,' why would you want to watch anywhere else? And sure, why not have a great singalong 'Together' as Ryan O'Shaughnessy does his best for Ireland. Tickets for the big-screen event are priced at €15, with the show is set to start at 7:45pm on Saturday.
People's Art Exhibition, St Stephen's Green: Friday – Sunday
This weekend, the surrounds of Stephen's Green are adorned with colourful flecks of art from hundreds of the finest painters Dublin has to offer. Free to attend, the People's Art exhibition stretches around the perimeter of one of the city's best-loved parks. Artists will be on hand to discuss their art, with their creations also for sale for lucky buyers to take home. The exhibit runs from May 11-13. There's also an exhibition set for June, if you miss out this time around.
AMY, CHQ Building
A celebration of the life of Amy Winehouse is now running at CHQ, Docklands, until May 31. Exploring the legacy of the Londoner, AMY will explore the beginnings of her career, and her time as she developed into a recording artist. It will also feature images of the vocalist as a young girl, in a number of images of Amy before fame took hold.
It's a collection of 25 images, taken when Amy was travelling between New York and London recording for her debut album, Frank. The exhibition is supported by a hardback book by Dublin-born photographer Charles Moriarty, who met Winehouse in 2003, and who says: "That's the main reason why I wanted to showcase these pictures, because they show another side to Amy that is beautiful yet subtle. That's the Amy I knew."
Spanning some 144 pages, the book contains a foreword by AMY director Asif Kapadla, as well as 50 mostly previously unseen images of the late singer.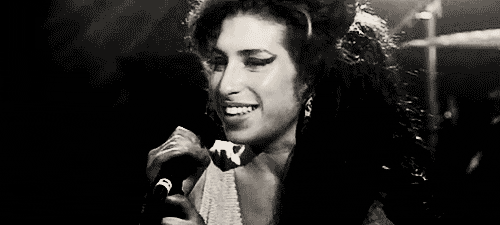 Ireland v Pakistan, Malahide – Friday onwards
Ireland are set to play their first men's international cricket test match, facing off against Pakistan in Malahide this weekend. The game gets underway on Friday, with the possibility of play continuing across five days into Tuesday. Prior to the approval of Ireland and Afghanistan's new status last summer, Bangladesh were the last country to be granted membership of the elite test nation club back in 2000. Pakistan are strong favourites for the clash with the Asian side currently ranked seventh in the world at test cricket. Ireland, as yet, are unranked in the long form of the game having not played a game.
This content was brought to you by Dublin Gazette