We've teamed up with Dublin Gazette to bring you the best events on in the city this weekend. 
Jazz evenings in Dublin
As the temperature drops, things are heating up as Jazz in Dublin present The Tram Café Live every Friday.
Running from 5:30pm until 8pm, it takes place in Wolfetone Square and promises to always be free in.
This week, the Juan Pablo Mejia Duo will take to the stage, comprising of Spanish guitarist Juan Pablo Meija and Italian vocalist LuLu Kumama.  Next week, Meija will return to the stage alongside Jonathan Batista from Brazil.
The Tram Café Live will run every Friday for the duration of November, with more information available from Facebook.com/thetramcafedublin.
High School Musical Party 
We're soaring, flying at this news! Dtwo Nightclub is throwing a High School Musical appreciation party this Friday.
The Harcourt Street venue is hosting an event to celebrate all things High School Musical mixed in with some classic 90s/00s sing-along tunes.
Guests can expect free masks and cardboard life-size cardboard cut-outs of cast members throughout the night.
Organisers say: "High School Musical was a cultural phenomenon and is still loved by millions throughout the world. We cannot wait to BREAK FREE and put on a unforgettable and nostalgic night for Dublin fans."
You can check out more information on the event here. Tickets are available here.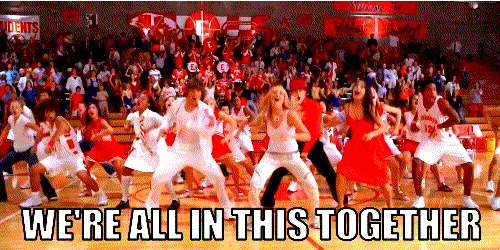 New To You
The 'New to You' Fashion Sale and Show is back again this year, taking place at the RDS this weekend.
Last year, the pre-loved designer fashion sale raised over €45,000 to help St Michael's House upgrade their facilities.
St. Michael's House provides a comprehensive range of services and supports to men, women, and children with intellectual disabilities and their families in 170 locations in the greater Dublin Area.
This year's event, taking place on Sunday, promises that there are some amazing pieces up for grabs at a fraction of their retail price.
Pieces on offer this year include a Dolce&Gabanna shift dress and an Alexander McQueen nautical navy dress, which well-known celebrities such as Kate Middleton and Sarah Jessica Parker have sported.
Comedy improv
The audience are set to write the show as a unique comedy improve night makes its way into the city centre on Monday.
The International Bar on Wicklow Street will play host to the event, which will see experienced comedy improvisers including Ian Coppinger, Joe Rooney, Danny Kehoe, Paul Tylak, Kevin Gildea and Dermot Carmody all taking part.
Dublin comedy Improv takes place every Monday, and so far has enthralled audiences with it's distinct comedic offerings.
Entry costs €5 at the door, with more information available from facebook.com/DublinComedyImprov.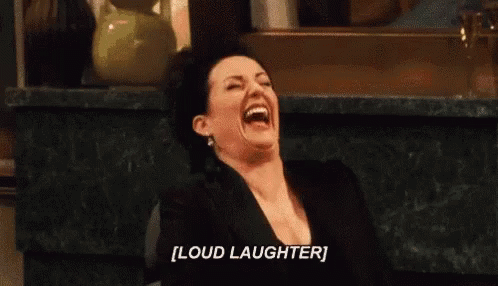 Art Source at the RDS
Art Source is the most exciting art event of the year, featuring 175 Irish & International artists & galleries gathering together to showcase their talents.
The art show will feature painting, sculpture, photography, illustration, prints and ceramic art.
Whether you are interested in cutting edge contemporary art, realism or portraiture, abstract art or landscapes, Art Source will showcase it all in one place and give visitors a fantastic opportunity to meet the artists and to buy directly from them.
It runs from today, November 9th, until Sunday November 11th. Tickets are priced from €8 to €10.
Sober Sundays
Brewtonic presents 'Sober Sundays' at MVP, their first ever alcohol-free event.
The weekly curated Sunday nights are all about opening up to the idea of low alcohol drinks, non-alcoholic cocktails & having a bit of fun while doing it.
Kicking off at 2pm on November 11th, entry is free with smaller ticketed events taking place on the day.
There will be a range of alcohol-free tastings from Seedlip, Open Gate Brewery, Silk Tree, Grand Cru, non-alcoholic wines, SynerChi & King of kefir kombuchas & kefirs.
As well as that, there will be tastings, games, film screenings and food from Grálinn. The day will be wrapped up with with Sing Along Sober at 730pm with Aoife McElwain.
'Sober Sundays' is all about learning ways to socialise without having the pressure of drinking & in a fun environment. More information is available from mvpdublin.com.
Concerts
Friday, November 9th:
U2 @ The 3Arena, sold out
Crow Black Chicken @ Whelan's, €12
King No-One + State Lights @ The Academy 2, €15
The Doors Alive @ The Academy, €15
Rachael Lavelle @ Whelan's (Upstairs), €13
Warmduscher @ The Workman's Club, €15
Madison McFerrin @ The Sugar Club, €10
Saturday, November 10th:
U2 @ The 3Arena, sold out
Delorentos @ The Olympia Theatre, €28
Deer Tick + Joanna Barbera @ Whelan's, €19
Jaykae @ The Academy, €16
The Wood Burning Savages @ Whelan's (Upstairs), €12
Ian Prowse + Nasher @ the Workman's Club, €10
Ian Felice @ The Workman's Club, €16
Joey Dosik @ The Sugar Club, €20
Sunday, November 11th:
Sid Griffin @ Whelan's (Upstairs), €17
Ailsa Davey @ Workman's Club, €15
Joey Dosik @ The Sugar Club, €20
Cinema
The below films are released in Irish cinemas this weekend:
Widows
Overload
Dr Seuss' The Grinch
Wildlife
This content is brought to you by Dublin Gazette