Lettuce tell you some amazing news...Today, Thursday June 21st is National Burger Day!
This is the first time we are getting a National Day dedicated to juicy burgers, brought by Kepak.
All day, you will be able to 'buy one burger and get one free' on hamburgers across the country.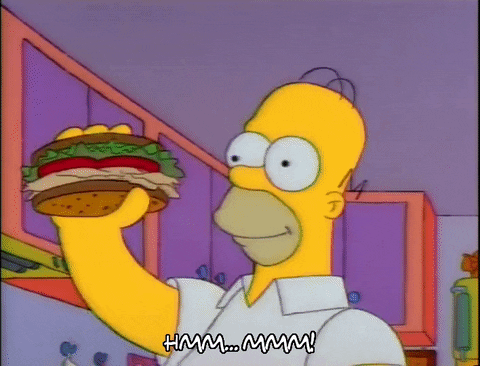 Here's a list of the Dublin establishments that are taking part:
19 AT Lucan Golf Club

Alpine Grill Artane

Ashling Hotel

Bliss Cuisine

Borza (Walkinstown)

Borza's Takeaway Stepaside

Borza's Takeaway Tallaght

Borza Kimmage

Box Burger Eatyard

Bread & Bones

Brickyard Gastropub

Brooklyn Burger

Broyage Bar & Bistro - Hilton Dublin Kilmainham

Bruno's Takeaway Oxmanstown Road

Burger King (Swords) - Applegreen

Burger Pit

BYO Spar Gourmet

Captain America's Blanchardstown

Captain America's Grafton Street

Catering North Dublin
Chipmongers Drumcondra
Diner To Your Door Monkstown
Di Lucia's Priorswood
Di Lucia's Marino
Donatella's Clondalkin
Dora's
Eddie Rockets Blanchardstown
Eddie Rockets Citywest
Eddie Rockets Clarehall
Eddie Rockets Same Street
Eddie Rockets Dundrum 
Eddie Rockets Donneybrook
Eddie Rockets Finglas
Eddie Rockets Liffey Valley - Penneys Entrance
Eddie Rockets Liffey Valley - Cinema Entrance
Eddie Rockets O'Connell Street
Eddie Rockets Omni Park 
Eddie Rockets Point Depot 
Eddie Rockets Phibsboro
Eddie Rockets Rathmines
Eddie Rockets South Anne Street 
Eddie Rockets Swords
Eddie Rockets Parnell Centre
Eddie Rockets Sillorgan
Eddie Rockets Terenure
Eddie Rockets Tallaght
Eddie Rockets Walkinstown
Farmer Browns
Flash Harry's Blackrock
Fusco's Cafe 
Gino's Lusk
Gio's Kingswood
Gourmet Burger Kitchen South Anne Street
Gourmet Burger Kitchen South William Street
Gourmet Burger Kitchen Liffey Valley
Gourmet Burger Kitchen Temple Bar
Gourmet Burger Kitchen Swords
Grilltown
Hampton Hotel
Jimmy's Takeaway Skerries
Just Wing It Tallaght
Keegan's Café
Kennedy's Bar & Restaurant
Londis Ballyfermot
Lynch's Takeaway Clontarf
Mamas Takeaway
Maldron Hotel (Newlands Cross)
Marcolinos Finglas
Marcella's Churchtown
McGettigans Cookhouse & Bar
Morrison Hotel Doubletree By Hilton
Mr Perri
Mulligans of Sandymount
MY Epsilon
Nico's Fairview
One Bistro
Presto Chipper Ringsend
Playwright Bar - Clayton Dublin Airport 
Rafo's Takeaway
Rapeedos
Real Gourmet Burger Terenure
Red Cow Inn
Red Cow Moran Hotel
Rocket's IFSC
Rocket's Baggot Street
Rocket's Jervis
Rocket's Dun Laoghaire 
Rocket's Stephen's Green 
Roma Takeaway Clondalkin
Roma Takeaway Fortunestown
Roma Coombe Street 
Roma Takeaway Newcastle
Roma Takeaway Deansrath
Roma Takeaway Loughlinstown
Rosso By Borza Bluebell
Roxy's Takeaway
Silvio's Templeogue, Nutgrove, Crumlin
SISI @ Central Café Blackrock
Talbot Hotel Stillorgan 
The Counter Custom Burgers Dundrum
The Counter Custon Burgers Suffolk Street 
The Green Isle Hotel
The Hamburger Bar
The Hill Pub
The Hudson Rooms
The Laurels Perrystown
The Station At Molloy's
The Village Rush
Thunder Road Café
Vincenzo's Drimnagh
Vincenzo's Thomas Street 
Check out the full list of burger joints across Ireland taking part here.