Looking for something to do this weekend? There are plenty of cool events on in the city over the coming days. 
We've teamed up with Dublin Gazette to bring you the best of what's on in Dublin. 
Demi Lovato, 3Arena - Friday
In her decade-long music career, Demi Lovato has rarely, if ever, been a disappointment when it comes to live performances. Now, she's set to uphold that reputation when she takes the stage at The 3Arena on Friday. Tickets are available from ticketmaster.ie.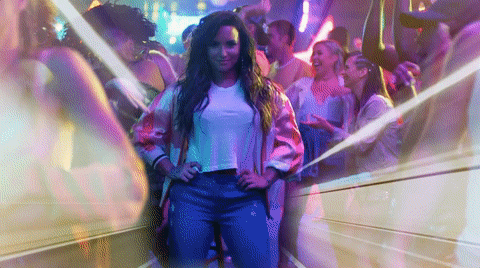 Dublin 7s, Old Belvedere Ruby Club - Saturday & Sunday
The Guinness PRO14 Dublin 7s will feature mixed corporate tag rugby on Friday evening, and competitions on Saturday, with Mixed TAG, women's rugby and men's rugby alongside the great spectacle of national and international 7s teams. Plus performances from The Blizzards and DJ Mark McCabe. 
Battle for the Bay, Dollymount Strand – Saturday & Sunday
The annual Battle for the Bay returns to Dollymount Strand this weekend. Now in it's 12th year, it promises to deliver fun, entertainment and aerial acrobatics. It's a family friendly event where kite surfers from across the world weave across the glittering bay.
The best kite surfers from both Ireland and the rest of the world will descend on the shore to showcase their gravity defying moves and compete for the coveted King or Queen of the Bay crown. Growing from an audience of just 50 in 2006, Battle for the Bay now boasts an incredible 65,000 visitors over the weekend.
There will be all the usual entertainment on dry land with live music all day, a beach market, Farmers Market Food Village, Kids Zone, Beach Volleyball and a Biodiversity Village where you can explore the wildlife of Dublin Bay with some very friendly experts.
The Battle of the Bay is a free event, with more info available here.
<iframe width="854" height="480" src="https://www.youtube.com/embed/TPa5-Bqk4SY" frameborder="0" allow="autoplay; encrypted-media" allowfullscreen></iframe>
Dublin Wine Festival, The Morrison Hotel - Sunday
A celebration of Italian wines, thirty of Italy's finest wine producers will travel to the hotel on Ormond Quay to share their best products (including prosecco!) as well as their wine-making expertise.
Doors will be open to the public from 4pm until 6pm on Sunday, where you can discover – and more importantly, taste – a variety of wines from a number of makers, with the producers available for any questions you may have.
Tickets cost €40, and include tastings from over 60 wines, with the chance to buy you favourite wines directly from those who make them.
Tickets are available now on Eventbrite.ie.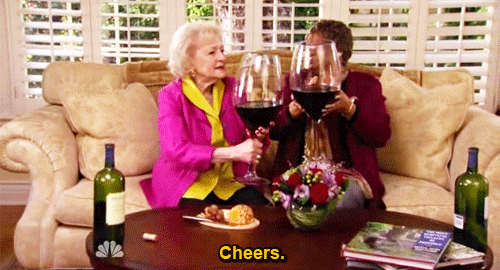 Pro 14 final, Aviva Stadium - Saturday
The final of the Guinness Pro 14 will take place at the city's Aviva Stadium this Saturday. The hotly contested cup will see Leinster face off against Scarlets for the cup.
It's the first ever Pro 14 final, after the addition of two teams from South Africa to this year's leagues. Last year's event saw Scarlets take a thrilling 46-22 victory over Munster, with this final set to be just as exhilarating.
Tickets are available now, however certain categories are already sold out. More information is available on pro14rugby.org.
Livepool V Real Madrid Screening, Hangar - Saturday
An unoffcial Livepool FanZone screening of the Champions League final is taking place in Hangar on Saturday from 5pm.
The Reds' 2005 Champions League win will be shown on a 20 foot screen beforehand.
Tickets from €5 including complimentary pints are on sale now via Eventbrite. 
Visit the Living History Tour, Dalkey
Dalkey Castle and Heritage Centre has launched their summer programme of Living History Tours. Actors from Deilg Inis Living History Theatre Company are bringing history to life with theatre performances as part of the tour. The actors, who are dressed in full costume from the era, tell stories and interact with visitors. During the tour, visitors can climb to the battlements for panoramic views of the sea and mountains, experience the peace and tranquillity of the early Christian Church and Graveyard, try their strength on the longbow, sit in the barber surgeon's cart or experience medieval toilet practices in the garderobe.
The Living History Tour takes place every day except Tuesday. Fully guided group tours are also available and must be booked in advance. Check out more information here. 
LauraLynn Summer Fete, Leopardstown – Sunday
LauraLynn, Ireland's Children's Hospice returns with their third annual Summer Fete at their Leopardstown hospice. Set on the grounds of LauraLynn in their specially designed 'sensory garden', the event is open to the public and is fun for all ages. A selection of plants will be available to purchase. There will also be a wide array of freshly baked cakes, treats and refreshments as well as the chance for children to pick up some of their favourite toys at a bargain price. The annual event takes place from 12pm to 3pm and will help towards raising vital funds the charity requires to provide care to children.
Africa Day, Farmleigh Estate - Sunday
The flagship Irish Aid Africa Day celebration will take place on Sunday, 27th May 2018, from 11am to 6pm.
A free to attend family event, it will take place in the grounds of Farmleigh Estate in the Phoenix Park.
The event will see three stages of live music featuring well-known African and Irish musicians; children's entertainment; traditional African drumming and dance workshops; African arts and crafts and much more.
This content was brought to you by Dublin Gazette