Ireland's biggest club workout and brunch event is coming to Dublin.
FitYard is taking place at Jam Park, Swords on Saturday February 15th.
Brought to you by MOVEMENT+, they've been developing their fitness and food events to create a unique, brand new fitness experience.
The one day event will feature pop-up workout classes like Rowing, Boogie Bounce, HIIT workouts, yoga and BoxFit.
You'll also get to tuck in to a tasty brunch provided by EatYard.
Classes
People of all fitness levels can join in the fun. Whether you want to continue New Year resolutions or you're just starting out on your fitness journey.
Yoga with Daniella Moyles
A revitalising yoga class with soothing visuals, lighting themes and cool audio surroundings.
Crew Class Dublin & Movement
They'll be taking over the main room from 10:30am with a high energy high octane calorie busting workout.
Rowing
Rowing is led by 3 x Olympian and World Champion rower Niall O'Toole. Live DJs will be providing the tunes as you row and burpee to the rhythm of the music .
BOX FIT
Irish pro boxers Victor Rabei & Tony Browne are leading this class. Learn basic boxing techniques and workout with conditioning and core exercises brought to you by these champs .
Then you can dance the day away and move, sweat & bounce in a fully immersive audiovisual environment with live DJs, MCs and impressive visuals.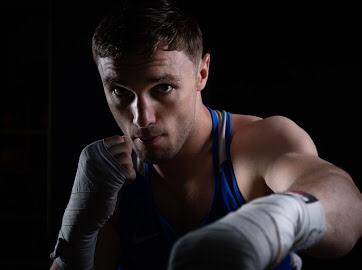 Brunch
EatYard will be fueling your day with a delicious brunch that's included with your ticket.
The menu includes:
Vegan Overnight Oats soaked in almond milk with shredded apple, orange zest & toasted almonds
Homemade granola with Greek yoghurt and mixed berry compote
Scrambled free range eggs on wholemeal toast with avocado
Protein pancakes with peanut butter, banana & maple syrup
Tickets
Tickets for all workouts and brunch are available here.
FitYard takes place at Jam Park, Swords on Saturday February 15th and you can find out more here.