Swipe Swap
Sarah Jessica Parker is teaming up with Love Island producers for a new dating show.
Swipe Swap is coming to the US network Lifetime via ITV America.
The show sounds like a mix between Wife Swap and a more traditional dating format.
Two singles will trade lives in the hopes of finding love.
They'll move into each other's homes, meet each other's friends and family, and hang out in each other's favourite places.
With lots of eligible partners out there, the idea is that maybe the two contestants have simply been looking for love in the wrong place.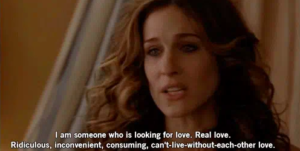 While SJP won't be on camera, she will be behind the scenes as an executive producer.
Swipe Swap is set for a March 2021 release.