Netflix Documentary
It was reported this week, that a new Netflix documentary covering the disappearance of Madeleine McCann is expected soon.
Parents, Kate & Gerry McCann have issued a statement hitting back at the new Netflix production, which is expected sometime this month.
They said that it could "Hinder" the police investigation.
"We are aware that Netflix are planning to screen a documentary in March 2019 about Madeleine's disappearance.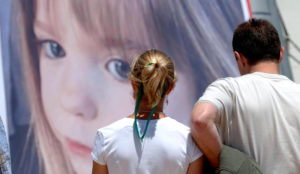 "The production company told us that they were making the documentary and asked us to participate.
"We did not see - and still do not see - how this programme will help the search for Madeleine and, particularly given there is an active police investigation, it could potentially hinder it.
"Consequently, our views and preferences are not reflected in the programme.
They added, "We will not be making any further statements or giving interviews regarding this programme."
Madeleine McCann disappeared from her hotel room in Praia de Luz, Portugal in 2007, while on holiday with her parents.
It's believed that the documentary will include interviews with key figures and investigators from the unsolved case.
Follow @98FM on Twitter for the latest Dublin news