Line Of Duty season 6 finally has a release date!
Jed Mercurio's esteemed police drama will return to our screens on Sunday, 21st March.
With just under three weeks to wait, let's sort out our AFOs from our OCGs.
Here's everything you need to know ahead season six, episode one:
Where did we leave off?
Line Of Duty season 5 aired two years ago, in March 2019.
Across six episodes, we watched AC-12's Kate, Ted and Steve chase an organised crime gang headed up by undercover officer John Corbett.
There were plenty of ambushes and bent coppers, one of which was fan favourite PC Maneet Bindra.
In an attempt to help her cousin Vihaan Malhotra, it came out that she was spying on AC-12 for ACC Derek Hilton.
She met a sticky end at the hands of the OCG at the end of episode one.
It was a tumultuous season for Ted.
His ex wife Roisin was tortured by Stephen Graham's John Corbett and there were some dodgy dealings with a laptop and £100,000.
Regardless, Ted remains the head of AC-12 albeit on his final written warning.
The body count was high in season 6.
Some of the victims included: DCS Hargreaves, John Corbett and Miroslav.
Meanwhile, OCG member Ryan survived and is training as a student police officer with Lisa McQueen and Gill Biggeloe both receiving immunity.
As for AC-12, they successfully closed down Operation Pear Tree and survived DCS Patricia Carmichael's investigation, but issues are bubbling just under the surface.
Kate suspicions about Ted remain and Steve seems to be developing a rather problematic pain killer dependency.
What does season 6 have in store? Let's find out!
What can we expect from season 6?
Kelly McDonald has come on board as this season's guest actor.
She plays Joanne Davidson, a senior investigating officer on an unsolved murder case whose strange conduct makes her the next target of AC-12.
In other storylines, we predict more from police student Ryan, further investigation into the mysterious final 'H', and by the look of the teaser trailer, big trouble for Kate and Steve.
Is there a trailer?
The BBC released a teaser trailer on Saturday.
In the 15-second clip we hear Ted say, "This is Superintendent Hastings. You'll be treated fairly, with the full protection of the law."
Kate looks angry, Steve looks scared and Joanne Davidson holds her hands up.
Mother of God…

Mate, set your reminder for Sunday 21st March, 9pm. #LineOfDuty returns to @BBCOne & @BBCiPlayer! pic.twitter.com/YUzzx2783v

— Line of Duty (@Line_of_duty) February 27, 2021
The cast
Adrian Dunbar, Martin Compston, and Vicky McClure are back as Ted, Steve and Kate.
As mentioned above, Kelly McDonald takes up the guest role as Joanne Davidson.
And we've got some new faces too!
Shalom Brune-Franklin
Shalom Brune-Franklin comes on board as DC Chloe Bishop, while Perry Fitzpatrick, Prasanna Puwanarajah and Andi Osho all play characters who have yet to be announced.
Prasanna Puwanarajah
Anything else?
Line Of Duty season 6 will have an extra episode!
The latest instalment of the hit crime drama will have seven episodes rather than six. More on that here.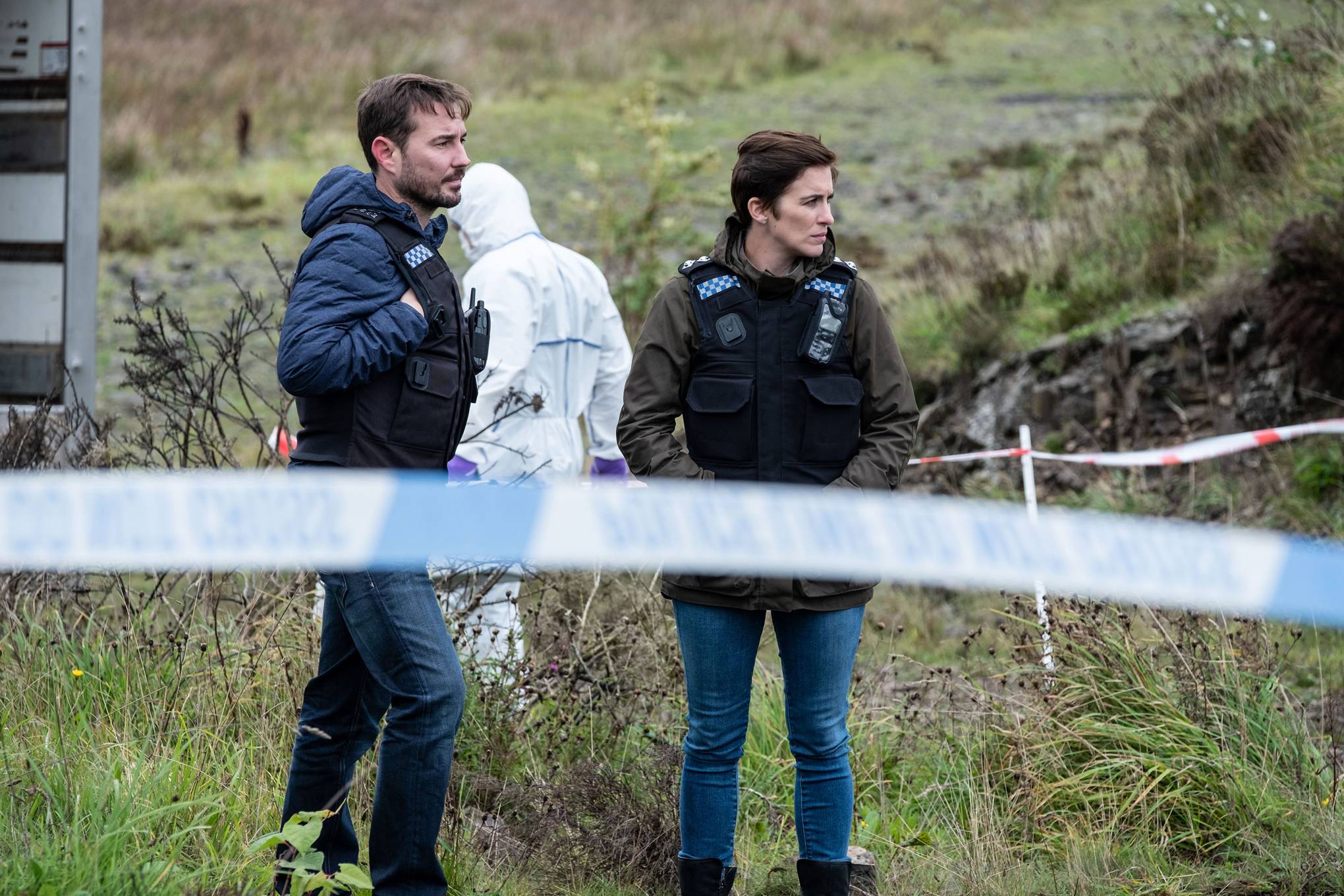 In the meantime, writer and creator Jed Mercurio has been keeping fans entertained on social media by sharing season 6 clues!
Read all here.