Granit Xhaka is no longer the Arsenal captain and a move away from the club could be on the cards.
Gunners boss Unai Emery confirmed ahead of the Europa League trip to Vitória Guimarães that Xhaka has been stripped of the captaincy.
It follows his fall-out with a large section of Arsenal fans as he left the field against Crystal Palace on October 27.
The Switzerland international revealed he reached "boiling point" after receiving death threats against his wife and messages wishing his daughter got cancer.
Xhaka didn't deserve the treatment he got as he walked off the pitch at the Emirates and he certainly didn't deserve the personal abuse on social media.
Asked if Xhaka will play for Arsenal again, Emery said: "The future is Arsenal's future. We have a very important match on Saturday.
The Arsenal boss was asked again: "We're speaking a lot about that. It's clear. There's no more words about that.
"I told him and told the other captains. Then the time is giving us the next weeks and months, how we can continue with every player."
Emery wants to draw a line under the whole situation but he can expect to be quizzed about Xhaka's future on a regular basis.
The Arsenal boss also has to take responsibility for how this has all played out.
It was Emery who formed a leadership group of five players and left it up to the squad players to pick a captain.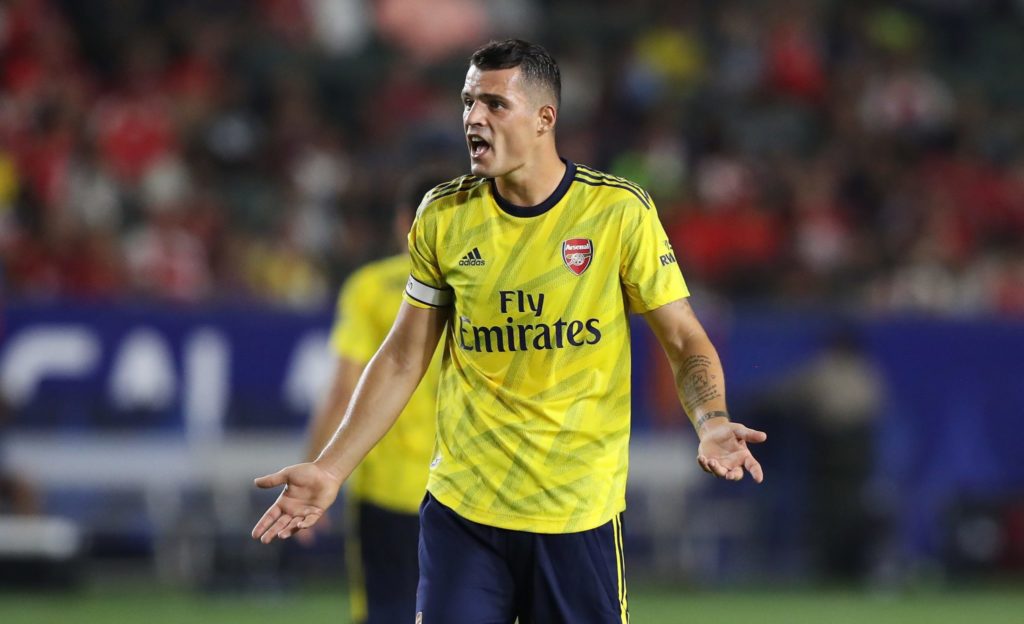 Xhaka may be popular with his team-mates but he is not popular with the Arsenal supporters.
Why? He hasn't been good enough for them, especially this season and many feel he shouldn't be keeping Lucas Torreira out of the starting 11.
Did Emery really think that opinion would change if Xhaka was made captain.
If anything, it made things worse and now the midfielder might be best served to leave the club to make a clean break from it all.
Emery could have avoided a lot of this if he had picked a captain himself and it's something he could have done without right now because like Xhaka, the Arsenal manager isn't exactly Mr. Popular with the supporters right now.