Norwich goalkeeper Tim Krul has revealed what he said to Troy Parrott during the penalty shootout win over Tottenham in the FA Cup.
The Dutch keeper, who has a reputation for being a penalty specialist, saved two spot-kicks during the shootout.
Krul was famously brought on by Louis van Gaal late in extra time during the 2014 World Cup when the Netherlands beat Costa Rica in a shootout to advance to the semi-finals.
Republic of Ireland under 21 international Troy Parrott (pictured below) was introduced by Jose Mourinho in extra time and the 18-year-old put his hand up to take a penalty.
Krul had a list of the penalty-takers on his water bottle which he referred back to before each penalty.
The 31-year-old told the Telegraph he also looks at the body language of the player:
"For me personally, I look at the player. Who is comfortable? Who is confident? With the young lad Parrott, I played a little bit with his head as well.
"I just said to him, 'I haven't seen many penalties from you on my homework', and he was looking at me. I hadn't seen any of his penalties."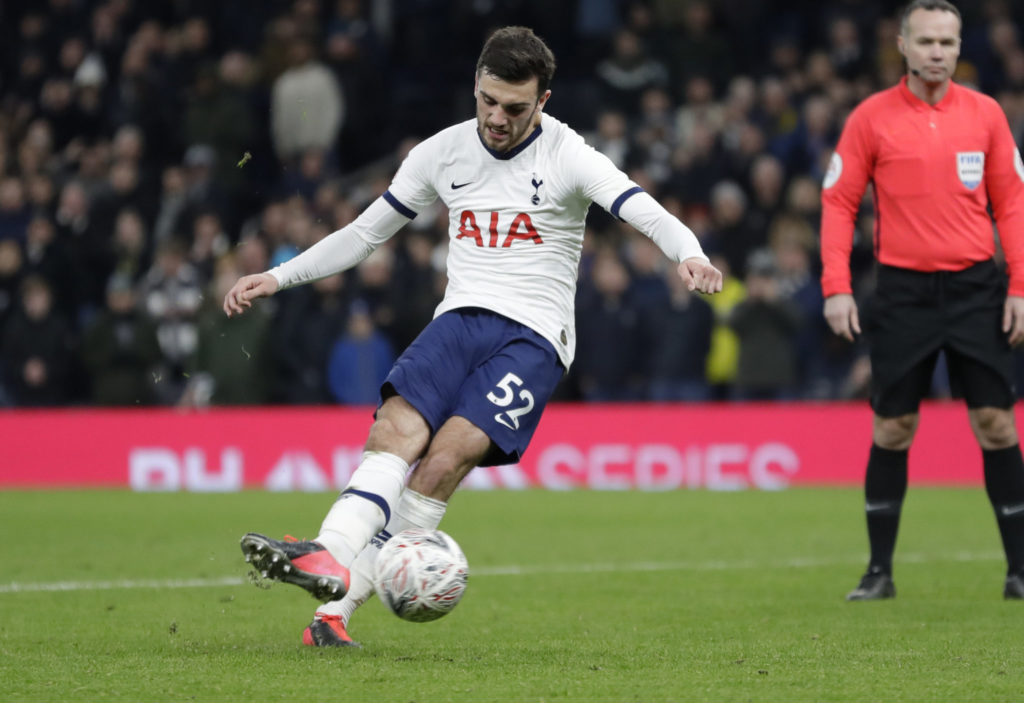 Erik Lamela failed to hit the target and Krul also saved from Gedson Fernandes to send the Canaries into the quarter-finals of the FA Cup.
Krul added: "It's down to homework as well. My goalie coach prepares me before every match and he gave me a bottle with all the details on.
"It is hard work and homework but when the moment comes maybe it's my experience.
"I've faced a few penalties in my career and I just see when one person is more nervous than another, who is more comfortable and, of course, in the end you need a little bit of luck as well.
"Most of them were right. To be honest, I started mixing up the players a little bit because I thought Gedson (Fernandes) was taking two penalties at one stage.
"I prepared before the game with clips and even before the shoot-out, I did some homework. The moment was there - Lamela changed his usual side but luckily enough he hit it over the crossbar."
Krul appeared to come off his line for several of the kicks but it was not picked up on by the officials.
Norwich now play either Derby or Manchester United at home in the last eight.