Republic of Ireland international Robbie Brady says it "kills him" when he is left out of the squad.
Mick McCarthy didn't include the Burnley midfielder in his squad for the Euro 2020 qualifiers against Georgia and Switzerland last month.
Brady is hoping if he impresses in the friendly against New Zealand on Thursday, he'll play his way into contention for next Monday's crucial qualifier at home to Denmark.
The 27-year-old is determined to make up for lost time: "Delighted to be back in, got a good game on Thursday to get ourselves in a good place for the big one.
"I feel fit and this is a good week for me to show it and get myself back in the team."
When asked about being left out, Brady said: "It's disappointing, I've been around it for so long and then due to a lack of game time, it cost be the last couple of camps so it was disappointing.
"It did hurt but I've done all I can to get myself back in, I'm back in now and hopefully I can time it right and give a good account of myself this week "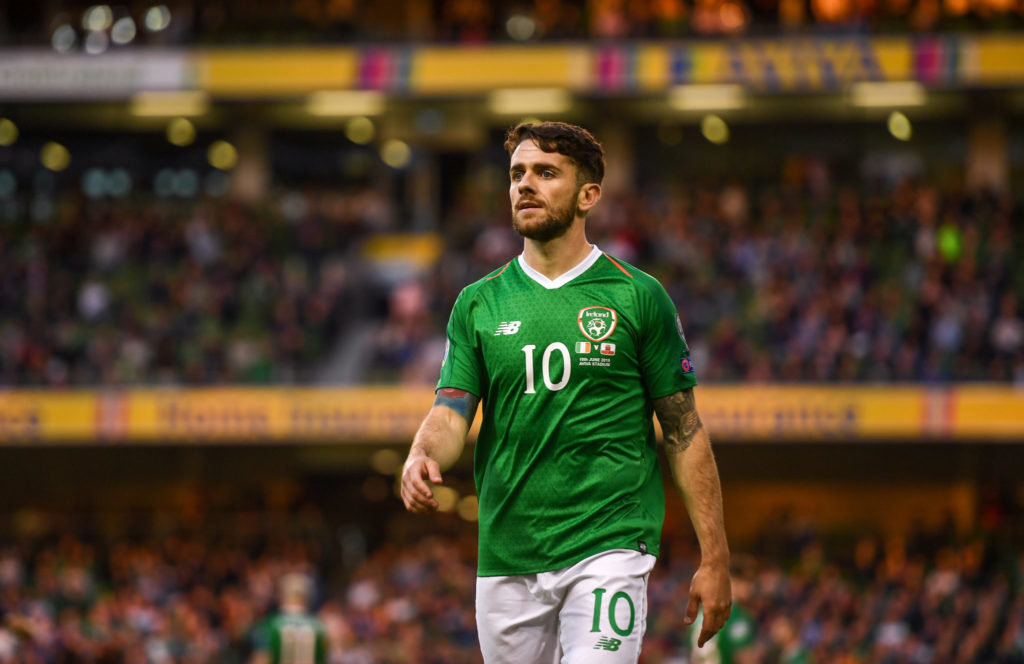 Brady said Mick McCarthy spoke to him to explain why he wasn't in the squad for last month's qualifiers."He said if I wasn't playing at club level it was going to be hard to pick me for the Irish training camps before internationals."
Brady has also had a lack of game time at Burnley: "I don't like sitting around on the bench and I'm one that wants to play and give 100% every time I can.
"I feel as if I'm doing all I can off the pitch to be knocking on the door and I'm showing that I'm fit and ready to play but I'll have to just wait for my opportunity.
"Football can change quick and hopefully it does in my case and I get back in and back in a run of games."
He also spoke about the 5-1 World Cup playoff defeat to Denmark in 2017: "I certainly don't want to feel the disappointment like I did the last time.
"It's a good opportunity and a good chance for us to show what we're about and hopefully we can all gel together and come up with a valuable result."