Jose Mourinho is back in football management after 11 months out of the game.
The former Chelsea and Manchester United boss had been working in the Sky Sports studio but Tottenham have decided Mourinho is the man to turn to things around.
Last season's beaten Champions League finalists have only won three of their opening 12 Premier League games and are already 11 points off fourth-placed Manchester City.
The writing was on the wall for Pochettino but the bigger surprise is the appointment of Mourinho.
I think back to February 23rd earlier this year when Spurs went to Burnley with a chance to move within two points of Manchester City and Liverpool.
Spurs got themselves in that position without Harry Kane but he made his return to the starting 11 that day and scored at Turf Moor.
However, it was a game the North London club lost and Pochettino lost it with referee Mike Dean.
Spurs did of course go on to claim another top-four finish and a place in the Champions League final but it was quite evident this season that all was not well.
What will Mourinho bring to Spurs?
Jose Mourinho says he's "excited to be joining a club with such a great heritage and such passionate supporters."
The former Chelsea and Manchester United boss also thinks there is "quality in both the squad and the academy."
The word academy jumps out there given his track record of not bringing through young players.
That could have a serious impact on the development of Republic of Ireland striker Troy Parrott.
Tottenham have picked up just 25 points in their last 24 league games, so it won't be hard to improve on their poor form.
Mourinho's appointment will divide opinions among Spurs supporters because his style of football has not always been easy on the eye.
He won't be shy in reminding us of how many trophies he has won during his managerial career but there has been a notable dropoff in his success rate.
He won a Premier League title with Chelsea as recently as 2015 and won the Europa League and League Cup with Manchester United in 2017.
However, it can't be ignored how things ended for the 56-year-old at both clubs.
"He wins trophies"
Jose Mourinho has won 20 major trophies during his career, 25 according to Tottenham's statement but are we counting the Community Shield as a major piece of silverware.
Mourinho certainly is and will tell us he's won 25.
Pochettino delivered Champions League football on a regular basis and was one win away from winning the competition in June of this year.
Would Mourinho winning a League Cup or FA Cup be a great achievement for the club?
Juande Ramos won the League Cup with Spurs in 2008 so does that mean he was more successful than Pochettino at the club? Absolutely not.
Pochettino overachieved with Spurs but ultimately came up short at key times because they couldn't compete with their rivals in terms of wages and transfer fees.
Mourinho is taking over a squad that contains wantaway players because they don't feel valued.
Tottenham have gone from a manager who's worked on a modest budget and gives young players a chance to a manager who likes to spend money.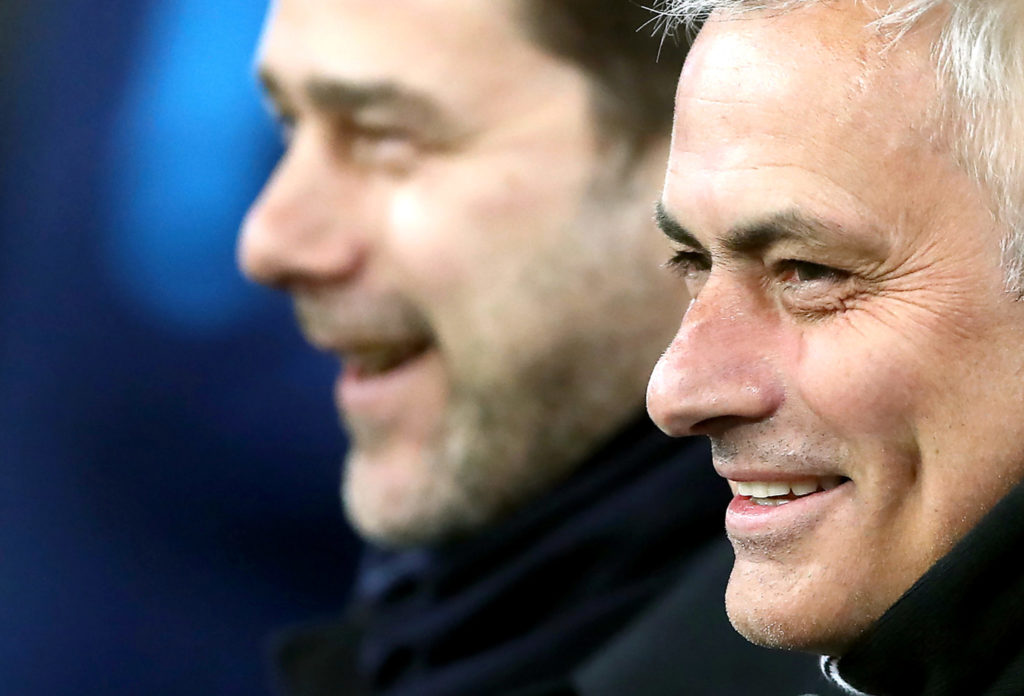 It means Daniel Levy or Jose Mourinho will have to change their approach. It's hard to imagine Mourinho will rethink how he does things so it's up to Levy.
Only time will tell if the Tottenham chairman is willing to give his new manager significant transfer funds and pay higher wages.
If he does, the question will be asked, why didn't he give Pochettino that money? Why not trust the most successful manager at the club under Levy?
Tottenham have several players who are unhappy and have appointed a manager that historically falls out with players, eventually.
The reality of the situation is that Mourinho's stock has dropped so it was unlikely he would get a better offer in the Premier League.
Mourinho has a short shelf life, meaning this will inevitably end in tears so if he's going to have any success at Tottenham, it will happen next season.