Argentina captain Lionel Messi has said they "don't need to be part of the corruption" of the Copa America as his country finished third at the tournament.
The 32-year-old was sent off following a confrontation with Chile's Gary Medel in the 38th minute of third-place play-off in Sao Paulo last night. The Chilean defensive midfielder also got a red card.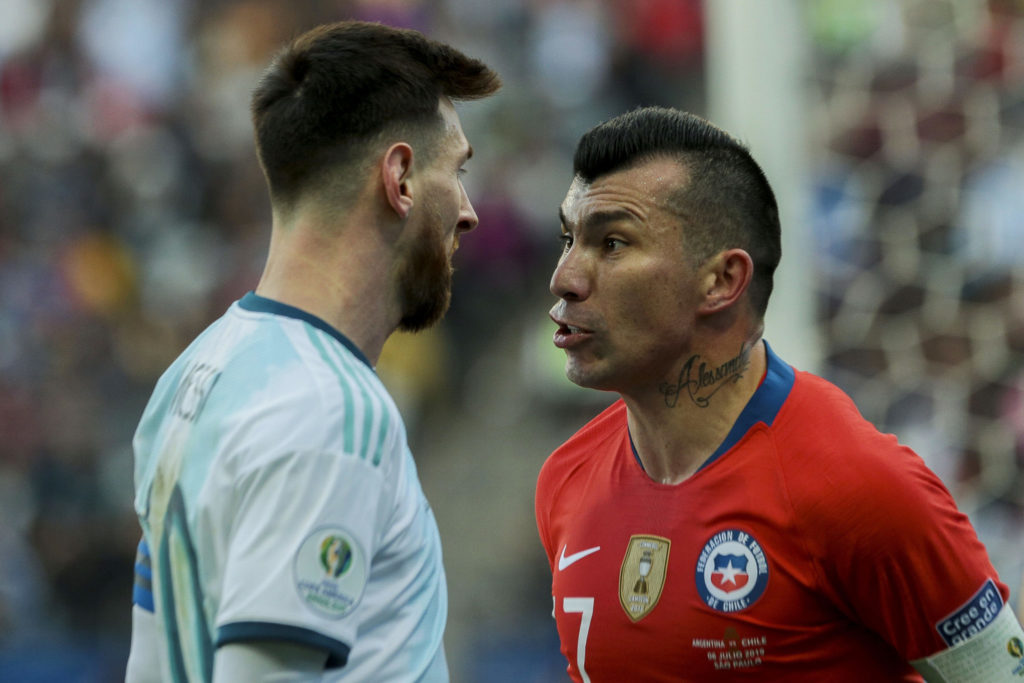 Speaking after the incident, quoted on Spanish website AS, Messi, who has scored 68 in 136 caps for the South Americans said, "we don't need to be part of the lack of respect we've suffered during this Copa America."
"We could've gone further, but they didn't let us be in the final," he added.
After the game, Messi refused to pick up his medal for coming third in the competition as a form of protest against the "corruption" his team faced.
He claimed that a yellow card would have been good for both players after the incident, "Medel is always right at the limit. With a yellow, that would have been the end of it for both of us.
"Hopefully the referees and the VAR won't influence things and they let Peru compete, but I think that's unlikely."
Following the last Copa America in 2015, Messi announced his retirement from international football - but two months later he reversed his decision and led Argentina to the last-16 of the 2018 World Cup in Russia.
Lionel Messi was also asked how he felt about his teammates' performance throughout the tournament, he said, "I'm leaving relaxed, with my head held high and proud of this group that's given everything. I hope this group gets respect, they've got a lot to give."
The Argentinian manager Lionel Scaloni spoke in a press conference after their win against Chile saying, "I still don't understand what Messi did to be dismissed."
However, the South American football governing body CONMEBOL said Messi's comments were "unacceptable" adding that a "fundamental pillar of fair play is to accept the results with loyalty and respect".
Peru take on hosts Brazil in the Copa America final on Sunday night.