Two men have been arrested after a loaded gun and cocaine were seized in Ballyfermot in Dublin.
Gardai from the Special Crime Task Force and Drugs squad found the weapon during the search of a home.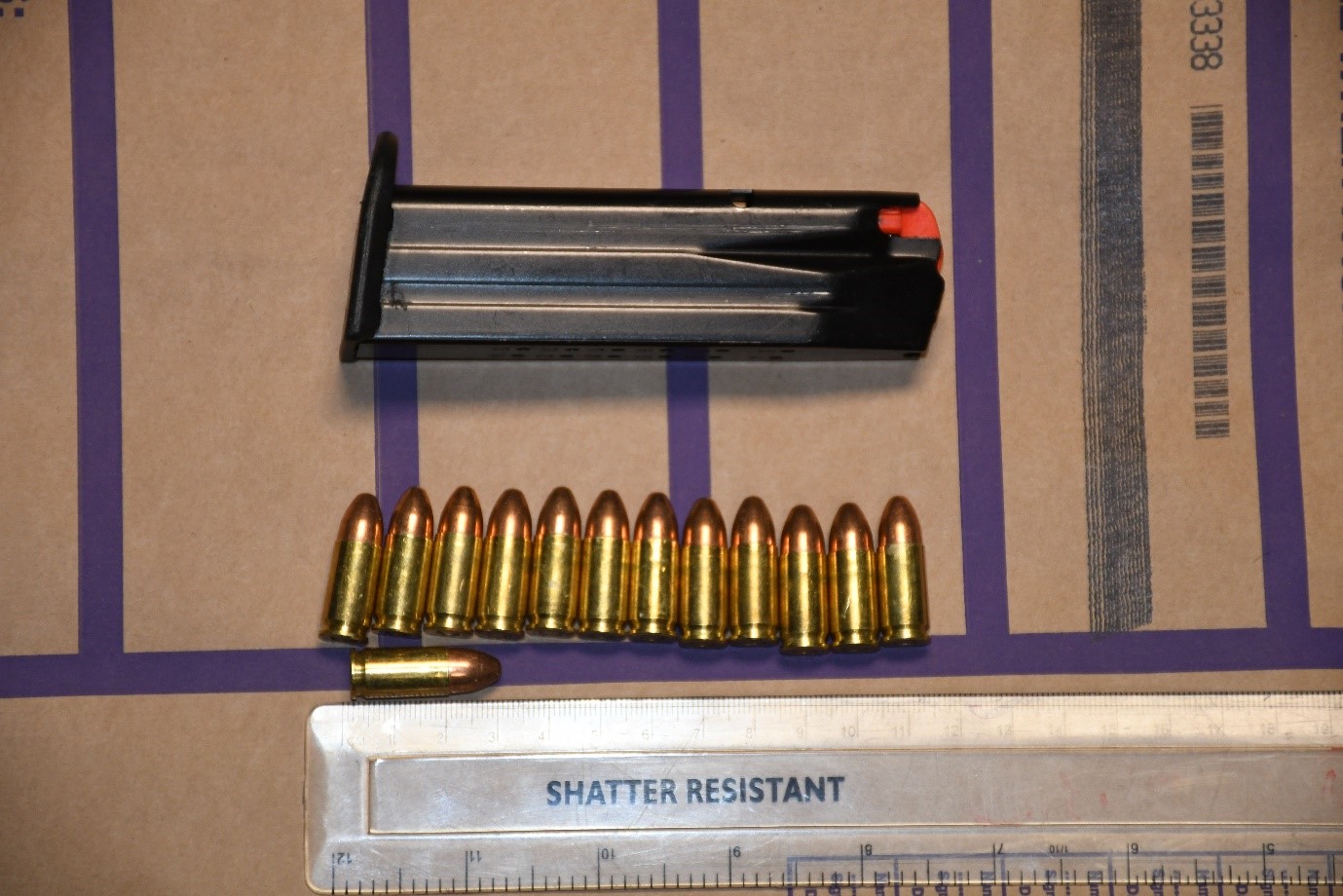 This operation took place yesterday in Dublin 10.
Gardai found a small amount of cocaine as well as a semi automatic pistol with at least 13 bullets.
Two men in their 30s were arrested afterwards, they're being kept at Lucan Garda Station for questioning.
Justin Kelly, the Garda Assistant Commissioner for Serious and Oragnised Crime says 'violent drug gangs' that 'intimidate' communities will continue to be a target.
He's commended all officers that took part in yesterday's search, and promised Gardai are 'determined' to dismantle gangs.
Photos provided by An Garda Síochána