With the mercury expected to top out at up to 25 degrees in the capital today, the city is ready for a riot of colour as Pride takes over the streets.
The parade itself set off at 1pm.
The parade route started at Parnell Square and goes down O'Connell Street, before turning left to go along Eden Quay to cross the Liffey at Talbot Bridge.
From there it will pass along Westland Row and finish up at Merrion Square, where an outdoor event will take place throughout the day.
Today's parade includes uniformed gardaí taking part for the first time: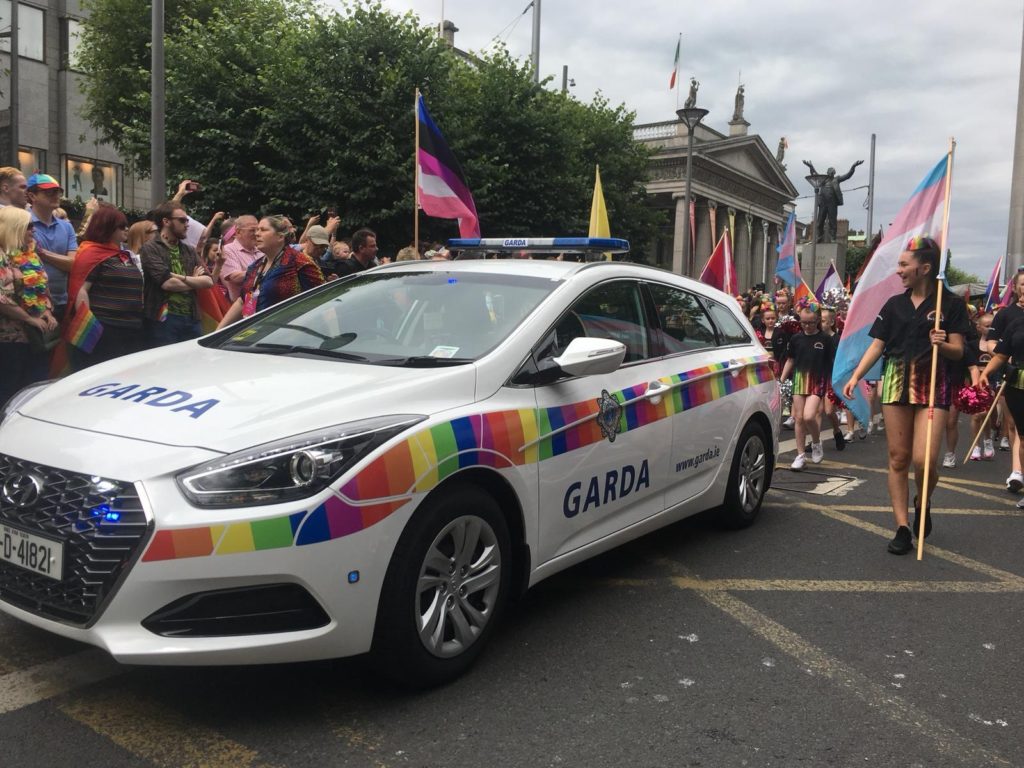 Grand Marshall Panti Bliss is leading the parade, and hosting a Dublin Bus Pride party.
Street parties and other events are taking place through the city today and tonight as part of the Pride festival.
During the parade there will be disruption to Dublin Bus services from 11am to 6pm, and O'Connell Street has been closed to private traffic since this morning.
The Luas Green Line will not operate between St Stephen's Green and Dominick Street during the same time.