Ireland's first dedicated LEGO shop opens near the top of Grafton Street tomorrow and 98fm got a sneak peek today!
It will have a customer queuing system with wristbands from 8am tomorrow, and a time limit to browse (more info on that here).
Among the attractions are a digi-box that creates the LEGO set on a screen and a personalised mini-figure factory.
Our reporter and self-confessed LEGO nerd Tom Douglas took a tour.
Grafton Street
The unit at 41 Grafton Street is quite big and has two floors.
When you arrive you'll be met immediately with models of the Poolbeg Towers and the Aviva Stadium.
There's also a digi-box, which will digitally build the lego set on the screen for you.
It's helpful because it gives you an idea how big the finished article is going to be!
There are also a number of models built in display cases dotted around the shop, which is broken into sections.
Star Wars LEGO is kept together, the same with Batman LEGO, Transport LEGO ... you get the idea.
Mini-figure factory
Let's go upstairs!
Firstly, LEGO has put up this stunning mural on the wall along the stairway: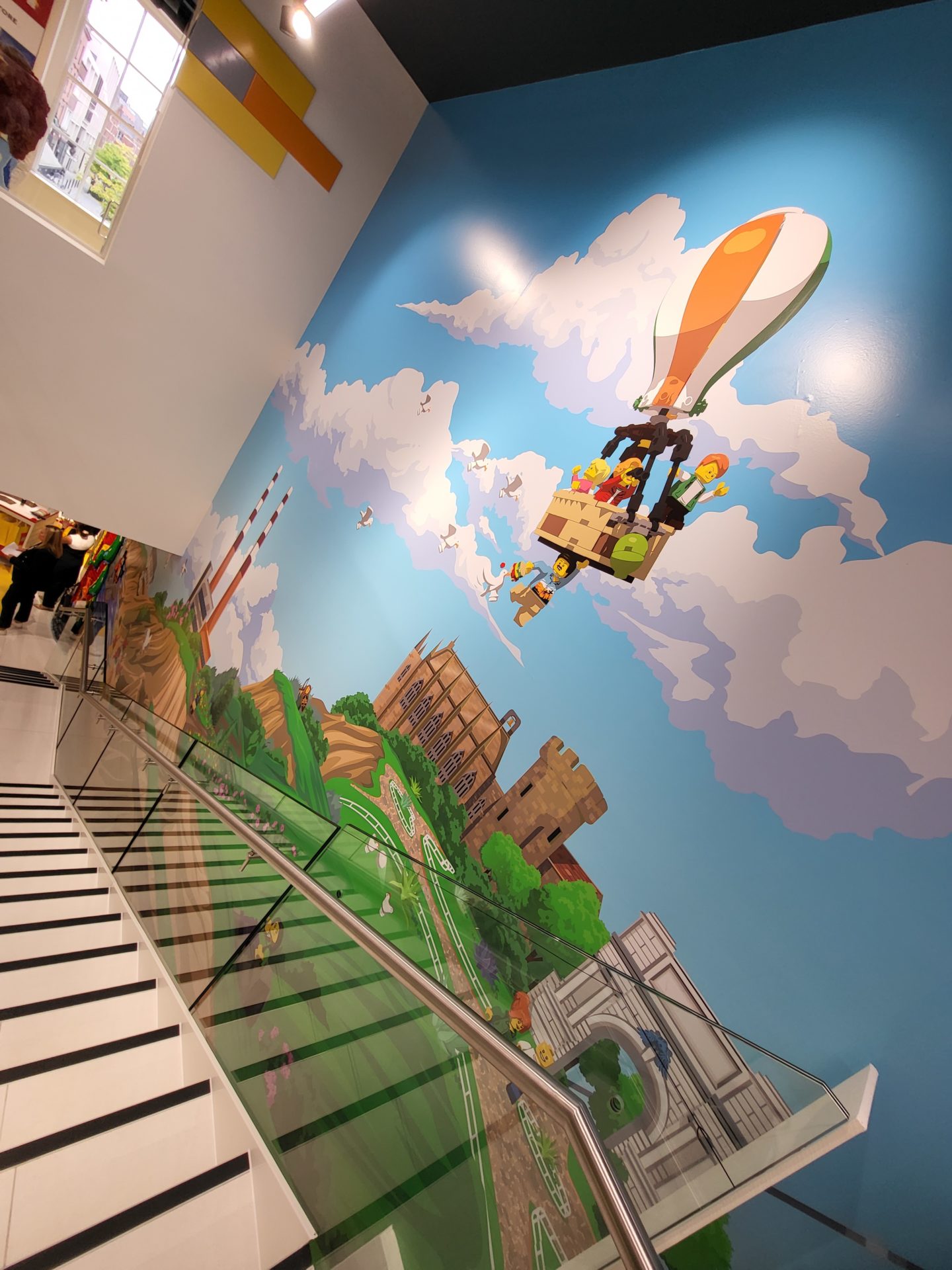 Here's where the fun begins, there's a 3d printer in this room which prints out custom made figures.
How Does It Work?
Firstly, buy a box.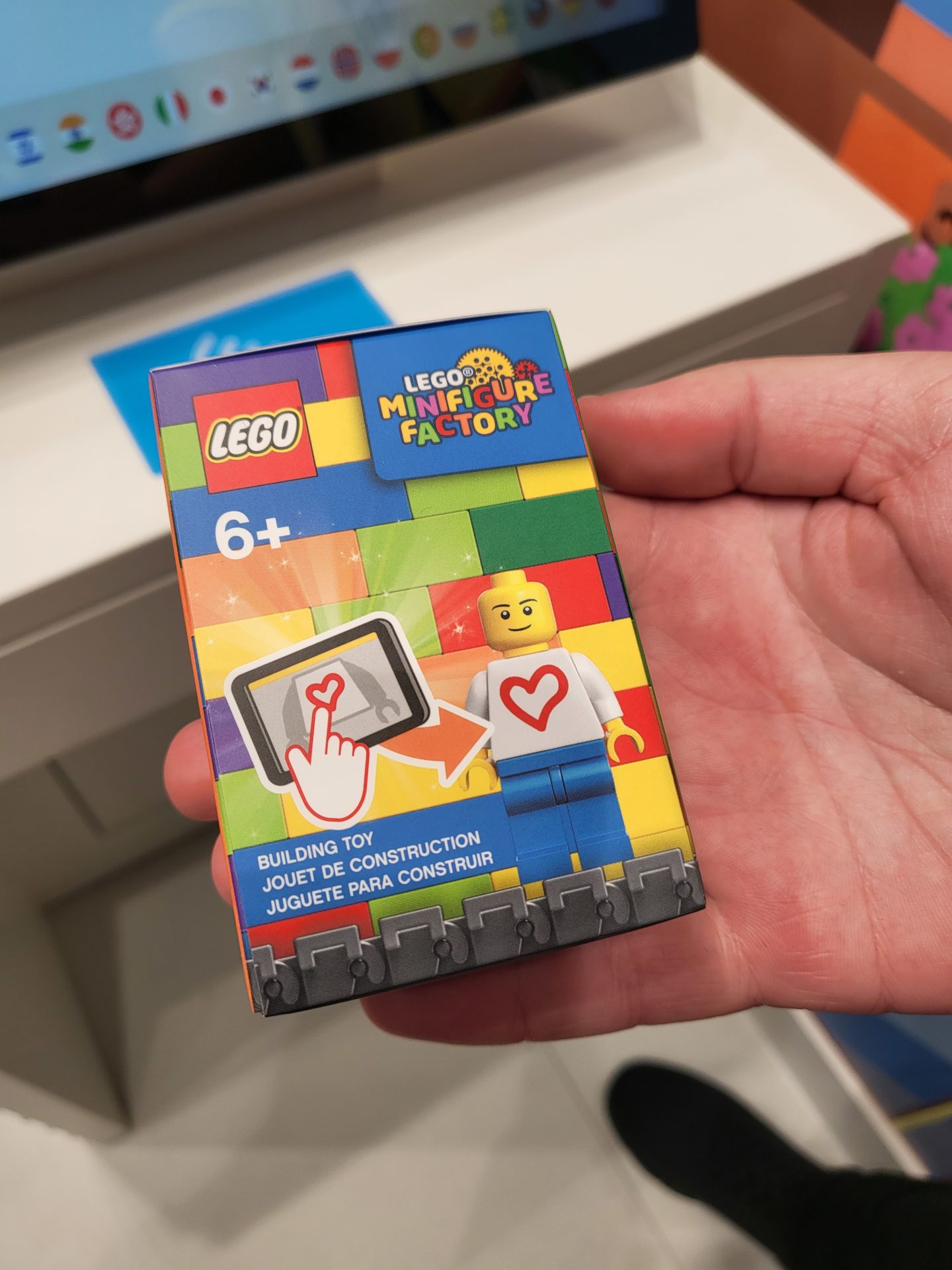 Then place it on one of the blue connectors at a one of the design stations at the top of the stairs.
There you can pick a design for your mini-figure's torso, there's a heap of t-shirt, hoodie, jacket and other top options.
I think I did a decent job.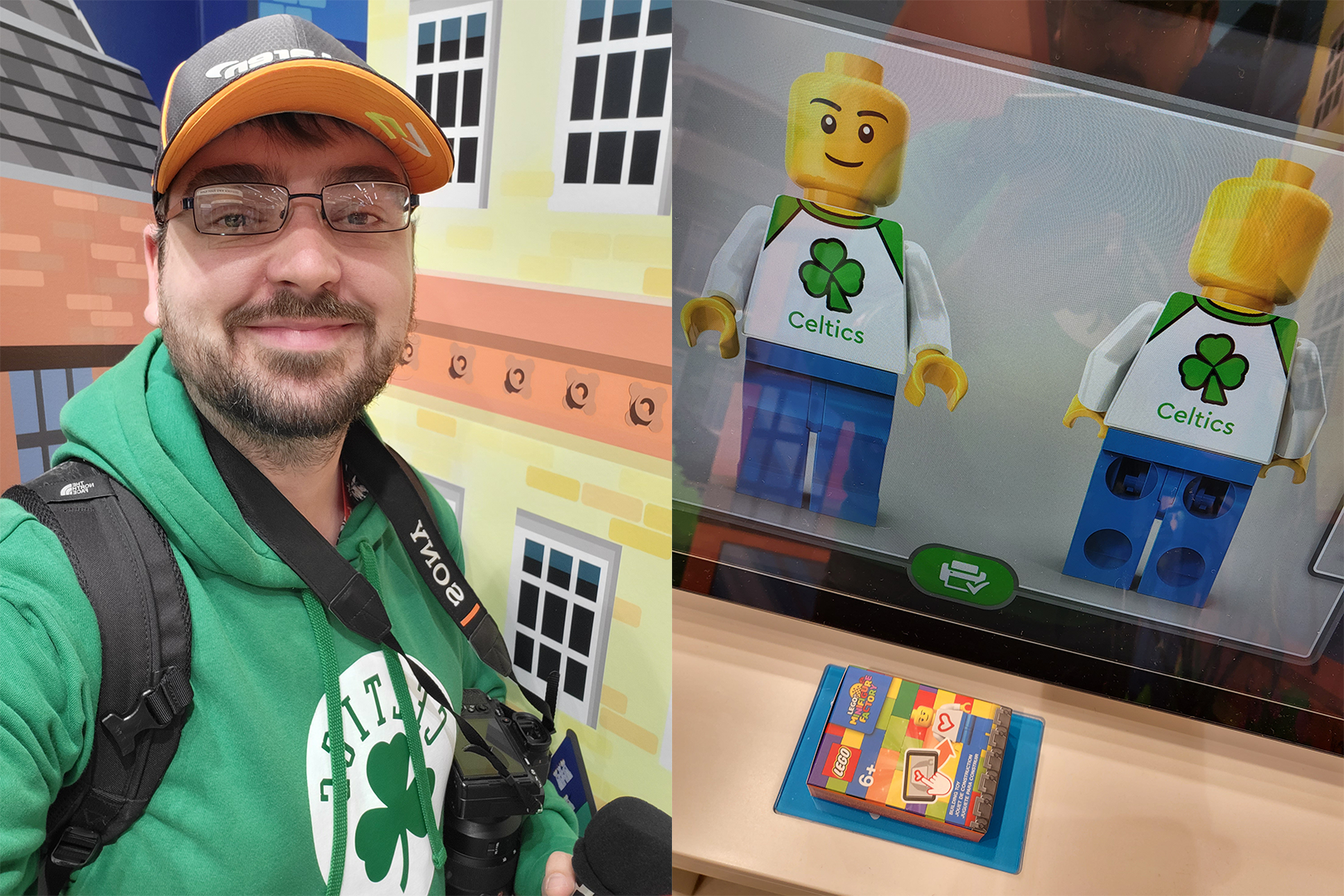 When it's done send it to the printer and wait about 12 minutes for it to do it's magic.
It will print multiples at a time, so that 12 minutes isn't a hard and fast rule.
In the mean time, there's a section to choose your bottoms, your head and your hat or hair.
After a few minutes, this is my final figure.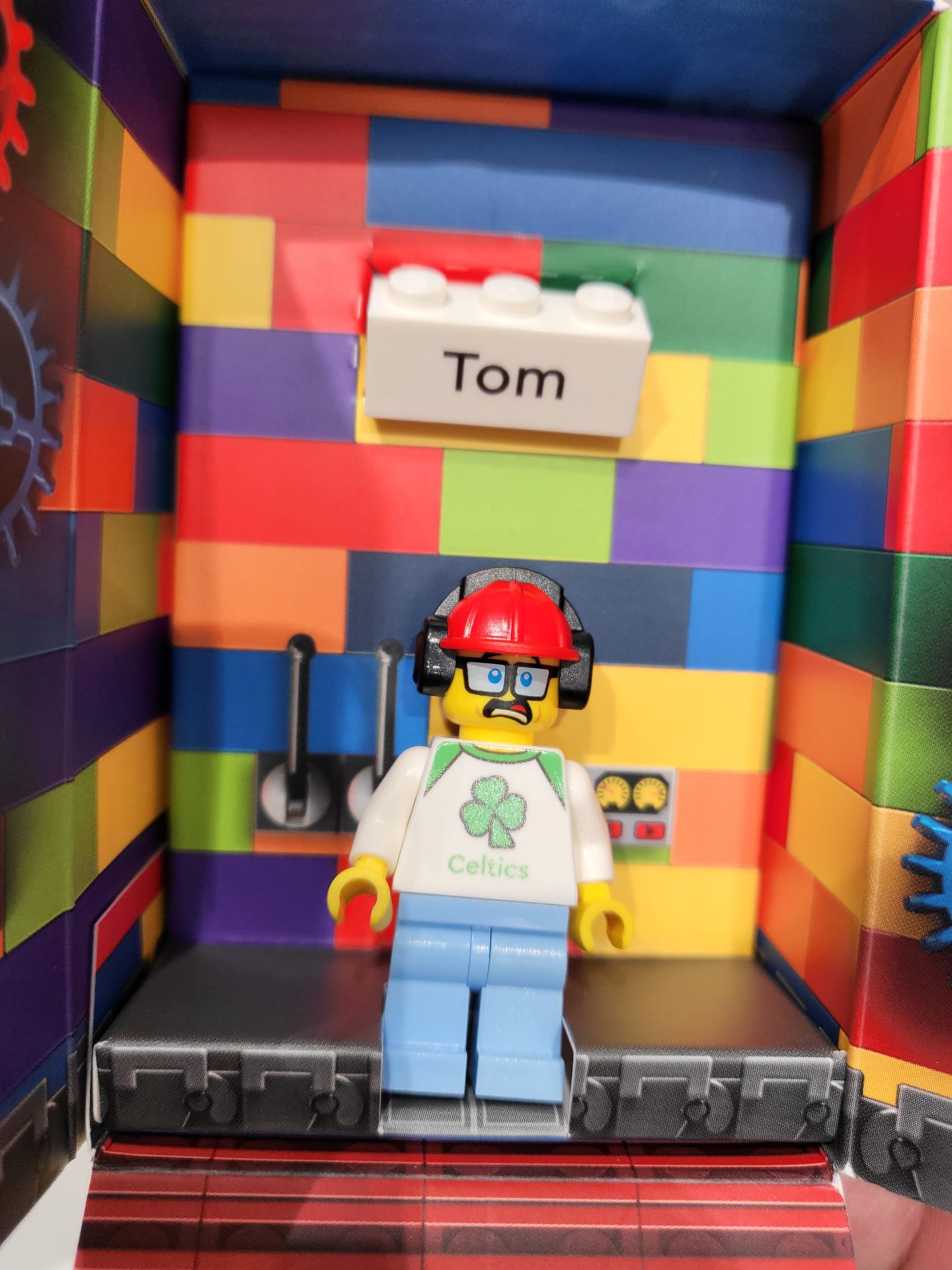 Upstairs
Elsewhere on the first floor there's a screen that will turn you into a mini-figure on it, and will mimic your movement.
There's also a pick-a-brick wall and a Camogie player that talks when you press a button on the stand.
Opening Day
Opening day is tomorrow and there's going to be a managed queueing system in place from 8am Thursday through the weekend.
We have the full information on that in this article!