Irish businesses are urging people buy Irish as the country emerges from COVID-19 lockdown.
The Champion Green movement is asking people to #SupportLocal and spend at least €20 a week in local shops and outlets to help them through the pandemic.
The movement was launched this morning with the support of Kilkenny Design, Visa and a range of trade associations.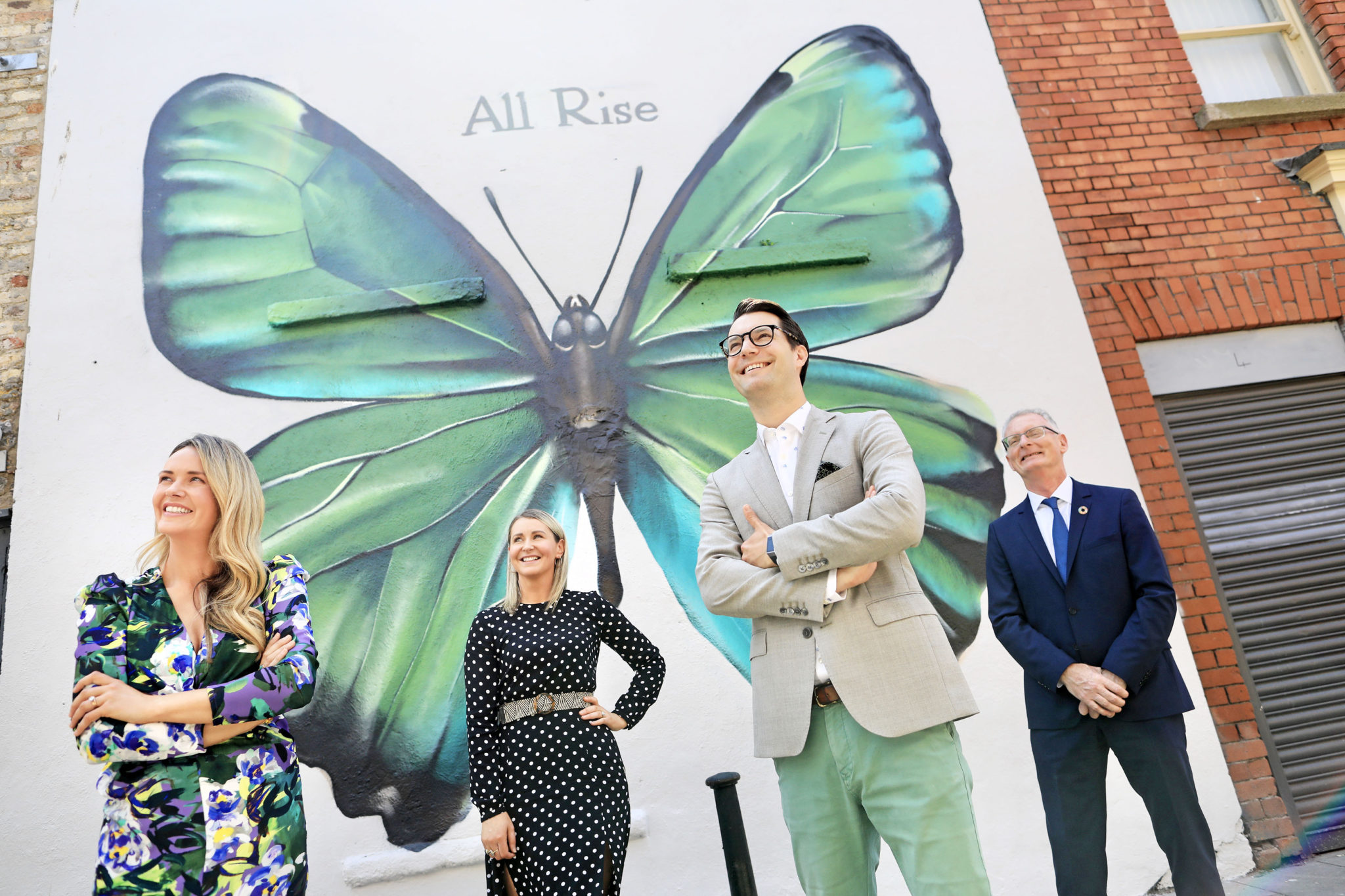 Kilkenny Design CEO Marian O'Gorman said spending that €20 could save businesses and local communities all over the country.
"I'll tell you why they should do that," she said.
"Because we are all talking about jobs; we are talking about local people in jobs and local businesses.
"So, if every Irish adult citizen spends €20 a week in the local economy for 12 weeks, that will €875m to the local economy. That will save jobs and that will save businesses."
It begins with a simple pledge to support local; it ends with more prosperous communities for us all.

Pledge your support at https://t.co/aMYj8c9ZTj

Supported by @KilkennyShop and @VisaIreland, in association with @SFA_Irl, @RetailExIreland @ChambersIreland #ChampionGreen pic.twitter.com/rMmARNzKhb

— Champion Green (@ChampionGreenie) June 25, 2020
The campaign launch featured a 20ft high butterfly mural, organisers said symbolises the 'butterfly effect,' where small actions lead to big impacts.
The movement includes a digital hub for businesses to highlight their local credentials and advertise products designed in Ireland.
Main image shows (L-R) businesswoman Aoibhín Garrihy and Kilkenny Design CEO Marian O'Gorman, 25-06-2020. Image: Julien Behal Photography