Find your range
With the country back at Level 5, people are being asked to stay within a 5km radius of their homes.
Not sure what's within your 5km radius?
An Irish website called 2kmfromhome.com is helping people work out exactly what's covered within their radius.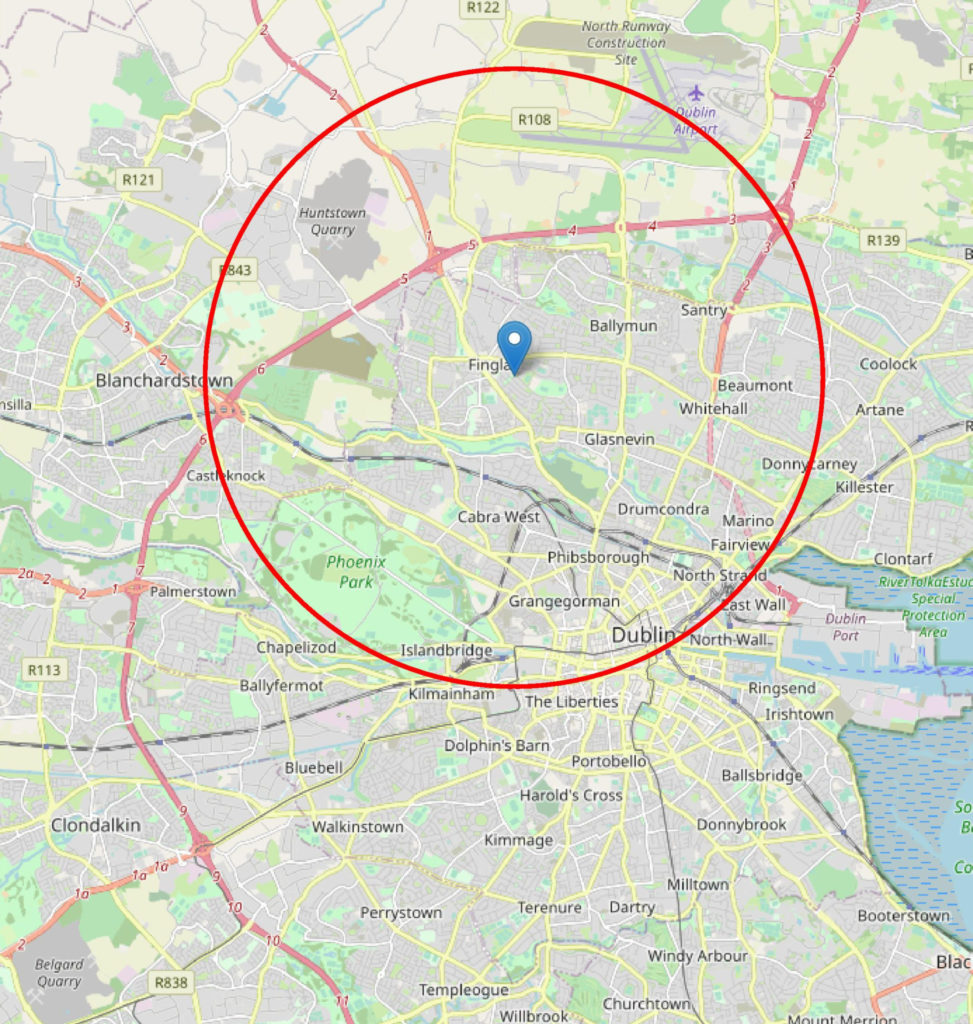 Here's how you do it
Simply open up the website on your browser.
Give the site access to your current location and it will generate a map for you like the one above.
With this, you'll be able to for work out exercise routes and which essential shops you can use for the next six weeks.