The winner of 98FM's Best Christmas Lights has been revealed.
We've been on the hunt for the most magical Christmas lights in the city over the past few weeks.
After thousands of votes, we're delighted to announce that Serena Mooney in Drimnagh has been crowned this year's winner.
She takes home an incredible €1,000 thanks to Flexi-Fi.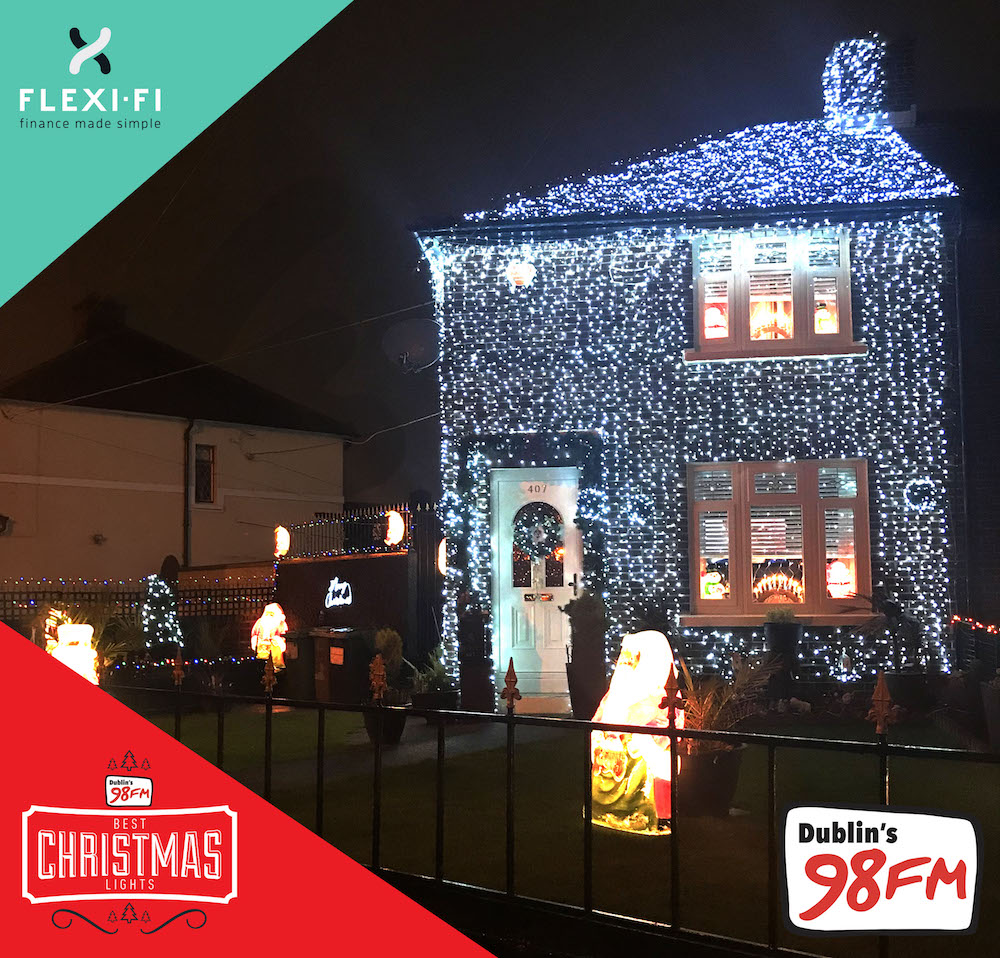 Celebrations
The 98FM Thunders will be out to celebrate with the Mooney's this Thursday. Keep your eyes on our social channels for more.
Thanks to everyone who sent in their pictures and the thousands of people who voted.
Finally, a very special thank you to our sponsors Flexi-Fi – your Christmas shopping sorted, with finance in minutes. Find out more at Flexi-Fi.com.
Dublin's Best Christmas Lights…only on 98FM