Isolation takeaway recipes
While lots of restaurants are still delivering food, some of our favourites have temporarily closed.
So, we've put together a list of recipes to help you recreate your favourite dishes at home.
Let's be honest, what else would we be doing in the evenings!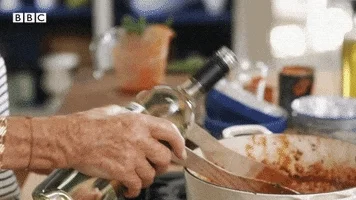 PERi-PERi chicken
This recipe comes from YouTuber Vijaya Selvaraju.
She teaches us how to make spicy and lemony peri-peri chicken drumsticks.
Frappuccino
Thanks to Gemma from Big Bolder Baking you can recreate a Frappuccino from the safety of your kitchen.
Meatball sub
Over to Jamie Oliver for this one.
Jamie's chef friend Gennaro Contaldo shows us how to make a traditional Italian meat ball sub with fresh sauce!
Glazed donuts
We cannot stress this enough - PLEASE be very careful with the pot of boiling oil!
This video comes from In The Kitchen With Jonny.
Breakfast burger
Thanks to Smokin' & Grillin' with AB for this one.
We'll all be enjoying the perfect breakfast muffin burger in no time.
Snack box
You'll need a deep fryer or a frying pan for this one.
The recipe comes from Coop Can Cook and you just need to add the chips!
Spice bag
A favourite in Dublin - thanks to James Mitchell TV for this one.
We're not drooling, you are.
Skinny fries
You'll need to be patient with the potato chopping, but as we said before what else would we be doing!
Thanks to POPSUGAR Food for this video.
Burrito
This is a chicken and black bean burrito from Get Curried.
And you can even wrap it up in tinfoil so it's just like your favourite takeaway!
Chilli cheese bites
This tasty recipe comes from Kanak's Kitchen on YouTube.
It uses three types of cheese, jalepenos and red chilli peppers.
In other news, The New York Times have released some eerie photos of the quarantined world.
You can check them out here.