Coming later this week
Ricky Gervais is launching a brand new podcast.
Absolutely Mental sees Gervais host alongside friend, neuroscientist and philosopher Sam Harris.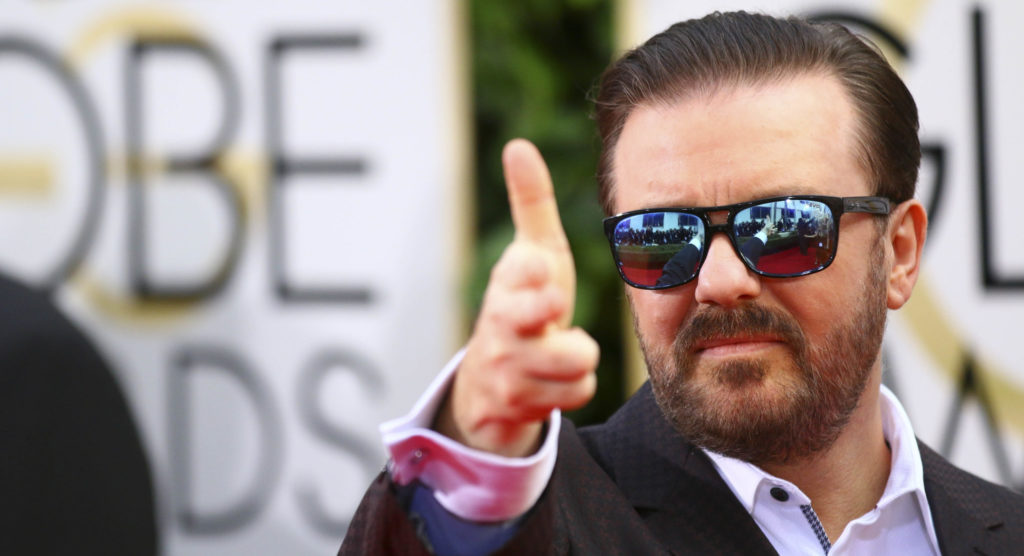 However, fans will have to pay for the podcast to listen when it launches on May 10th.
Absolutely Mental, which will feature 11 episodes, all available at launch, that will cost $14.99 (€12.50).
The episodes, available from AbsolutelyMental.com, will be between 30-40minutes long and listeners will be able to listen to them on their podcast players.
Absolutely Mental is a series of audiobooks where science meets philosophy in discussions about how the human brain works. I recorded them with @SamHarrisOrg because 2 brains are better than 1, apparently. https://t.co/QGCuQ0JfA7

— Ricky Gervais (@rickygervais) May 4, 2021
Speaking to Deadline, Ricky Gervais said: "These aren't academic lectures. They are casual chats about how it feels to be human. Evolution, the mind body problem, spirituality, morality, mortality, the pursuit of happiness, and free speech.
"And by 'free', I mean $14.99."
Gervais previously hosted The Ricky Gervais Show, securing a Guinness World Record as the world's most downloaded podcast. Harris also hosts the popular Making Sense podcast.
Absolutely Mental launches May 10th.