Jennifer Aniston says the whole cast of Friends are ready for a reunion. The actress told Ellen Degeneres that she is keen to reprise her role as Rachel Green,15 years since the show's finale.
Speaking on The Ellen Show, Aniston said: "Why not? You know what, because, listen, I told you this. I would do it."
Jen also reckons Courteney Cox, Lisa Kudrow, David Schwimmer, Matt LeBlanc and Matthew Perry would be up for coming back for one final hurrah.
"The girls would do it. And the boys would do it, I'm sure. Listen, anything could happen."
Watch Jennifer's full interview below:
;
However, Kudrow previously dismissed the possibility of a Friends reunion.
"That was about people in their twenties, thirties. The show isn't about people in their forties, fifties. And if we have the same problems, that's just sad."
While, David Schwimmer also said:
"Look, the thing is, I just don't know if I want to see all of us with crutches [and] walkers.
"I doubt it, I really doubt it. But thank you for asking, and moving on!"
Friends originally aired from 1994 to 2004. Fingers crossed that the cast finally get back together for a reunion episode or movie!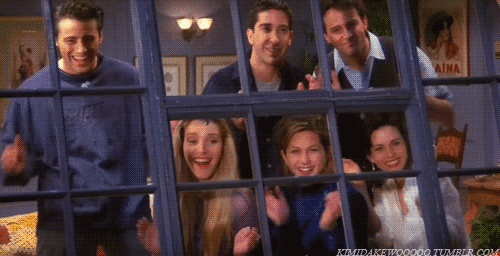 Follow @98FM on Twitter for the latest Dublin news